Improving Quality of Life…One Orthopedic Challenge At A Time
By Jody Joseph Marmel
Dr. Wayne A. Lee was born and raised in New Orleans, Louisiana. During his middle school years, his dream was to become an astronaut. After doing research, he discovered that a physical requirement was to have 20/20 vision. Since he wore glasses at an early age, he knew that his first dream was not going to be a reality.
Dr. Lee always enjoyed building different models and liked working with a "hands-on" approach, so he began exploring different avenues to ensure he would have a fulfilling future. Dr. Lee was involved with community service at church, and the Boy Scouts. During his Boy Scout years, he had partaken in a mentorship at the Coroner's Office. Dr. Lee explains, "I had a chance to talk to the Coroner and it sparked my curiosity. It made sense for me to put an emphasis in the sciences. From that point on, I knew that my goal was to become a doctor."
In 1982, Dr. Lee graduated from Xavier University in New Orleans with a B.S. in Chemistry. He then went to Meharry Medical College in Nashville, Tennessee and received his medical degree in 1986. From 1986 to 1987, Dr. Lee attended Howard University Hospital in Washington, D.C. and completed an Internship in General Surgery. "I started in General Surgery because I knew it encompassed a broad spectrum and I was able to use my hands and help people. It was the perfect place for me to begin my journey into medicine."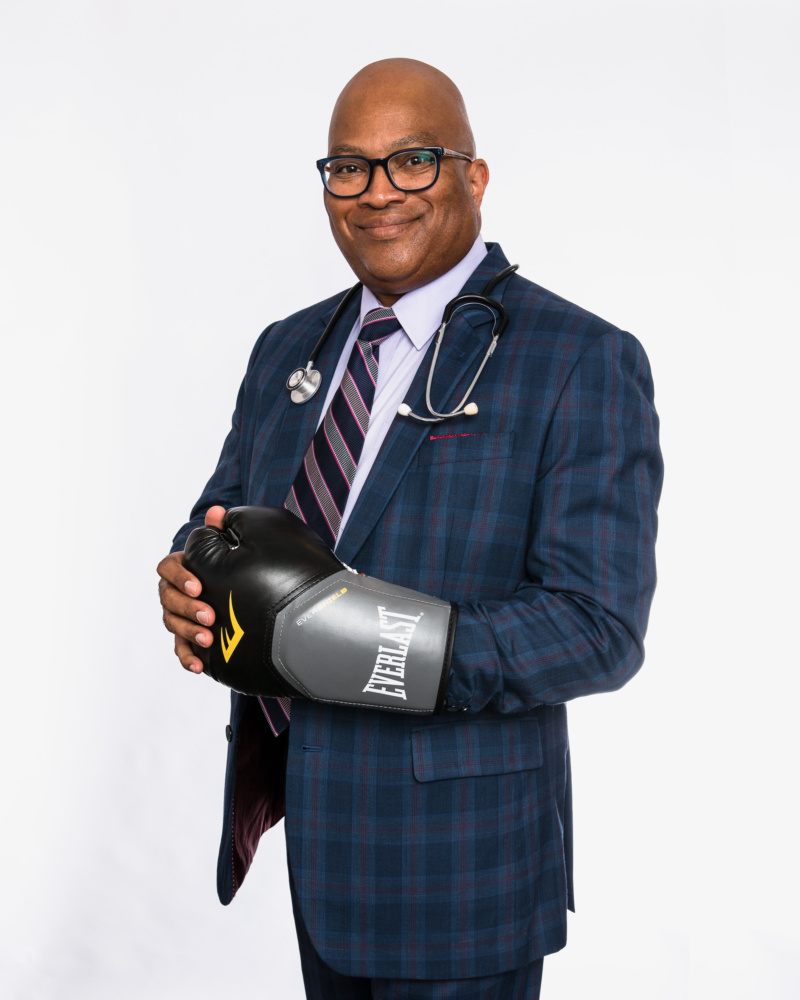 Dr. Lee then studied at A.I. Dupont Institute in Wilmington, Delaware –Research Fellow and accomplished one year of spinal cord research. From 1989 to 1990, he went to St. Louis University Hospital and completed his Internal Medicine Resident program. In between his hard work, studies and acquired medical knowledge, Dr. Lee realized he wanted to specialize in Orthopedics. If something was broken, he could fix it. Not only that, but the patients would feel great again and be able to have their quality of life back. The emphasis on positive results was a recurring theme throughout Dr. Lee's life and he knew he wanted to give back by helping people return to their normal function as quickly as possible.
From 1990 to 1996, Dr. Lee attended King/Drew Medical Center in Los Angeles, California and achieved an Orthopaedic Surgery Residency. He was the Chief Resident from 1995-1996. During his Chief residency year, he spent three months in Lecco, Italy in a fellowship on limb lengthening and fracture management using the Ilizarov fixation method.
"I finished my residency program and moved to San Antonio and worked with a multi-specialty group. I was with the group for four years and then I decided to leave. I wanted to open my own practice." And that is the beginning of Hill Country Orthopedic Surgery & Sports Medicine. The doors of Dr. Lee's solo practice have been opened in San Antonio for over two decades and he has been helping patients ranging from high school age to mature patients and geriatrics while leaving a positive impact on his patient's lives and the community at large.
Dr. Lee provides care to the shoulder, hip, and knee. He has gone beyond his practice and been involved in orthopedic medicine for high school football, USA boxing, professional boxing, professional Mixed Martial Arts (MMA) as well as amateur sports.
Hill Country Orthopedic Surgery & Sports Medicine is a boutique "feel" practice without the costly retainer. The practice 's mission is-Improving your quality of life…one orthopedic challenge at a time. Dr. Lee and his staff provide their patients with comprehensive, compassionate, and top-notch care.
"All of this is achieved by having close contact with the patient, their primary care physician, the therapist, and home health care if needed. When you actually think about it, seeing me is only one aspect of your care. There is a team approach so that you can return to your 'normal' lifestyle." Dr. Lee says, "I am here to make sure that we can get you back to your lifestyle as quickly as possible."
Advances in Orthopedic Surgery
Dr. Lee highlights the main advancements that have taken place in orthopedic surgery and how each step has provided faster relief for the patients via different techniques.
Regional Anesthesia (Blocks)
This allows for longer pain relief. Therefore, the patient can use the affected extremity quicker for a range of motion and possible early weight bearing. Examples of this include total joint replacement, sports medicine, and fracture management. Overall, this allows for shorter hospital stays or same day surgery.
"I can do a knee replacement and my patients can go home in a couple of days. This is because the blocks give the patient the needed pain relief and we can get them back home to their natural environment. When patients are home, they get better a lot quicker and they can regain a normal level of activity faster."
Regenerative Orthopedics
This stimulates the body's natural repair mechanisms to heal and in some instances, damaged cells can be replaced. Using your own cells that have the ability to help repair certain affected areas has been a major change in orthopedics.
Platelet Rich Plasma (PRP) can be injected into the affected area and it reduces inflammation. This can accelerate recovery and promote healing.
Bone Marrow has cells that have no "title"; these cells are unassigned and can be placed into other areas to repair whatever may be causing the medical problem. Fluid can be injected; Dr. Lee states, "I tell my patients that they can still run a half a marathon, but not a full one yet." He sets realistic goals for each one of his patients so that they maintain their strength and can go back to enjoying their life as quickly as possible. Bone Marrow aspiration can accelerate recovery and promote healing from acute and chronic injuries.
Ultrasound
This is used both in the hospital setting and in the office. Dr. Lee details this, "We can see joints, the structures in joints and the inflammations. It gives us a view in order to see where the joint space is for injections of medications that will help the patient in the safest way for the best outcome."
Improved Management
This allows for smaller incisions coupled with better technology. Minimally invasive procedures can be performed resulting in an earlier return of function.
Limb Salvage
This decreases the number of potential amputations. 60 percent of the amputations on a yearly basis are related to diabetes. Following an amputation, up to 50 percent of people with diabetes will die within two years. Limb salvage is life changing. "We are able to give our patients an opportunity to have the best quality of life as possible."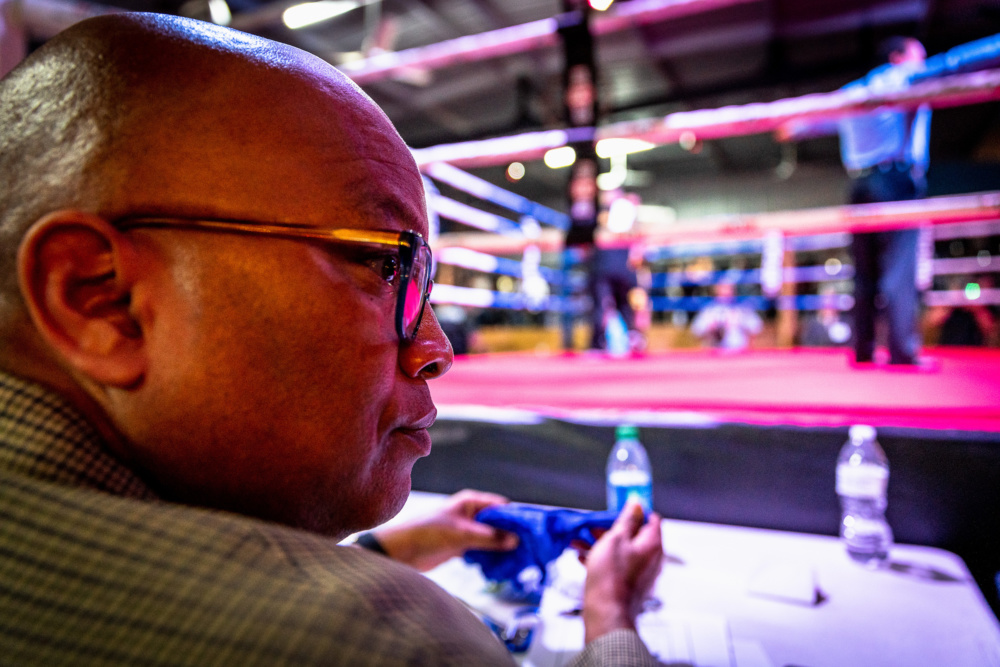 Two Highlights of Dr. Lee's Countless Success Stories
Dr. Lee details two patient outcomes that stand out as major accomplishments, although he has a multitude of patients with positive results. In fact, all of his patients have confidence in Dr. Lee's knowledge and experience at Hill Country Orthopedic Surgery & Sports Medicine.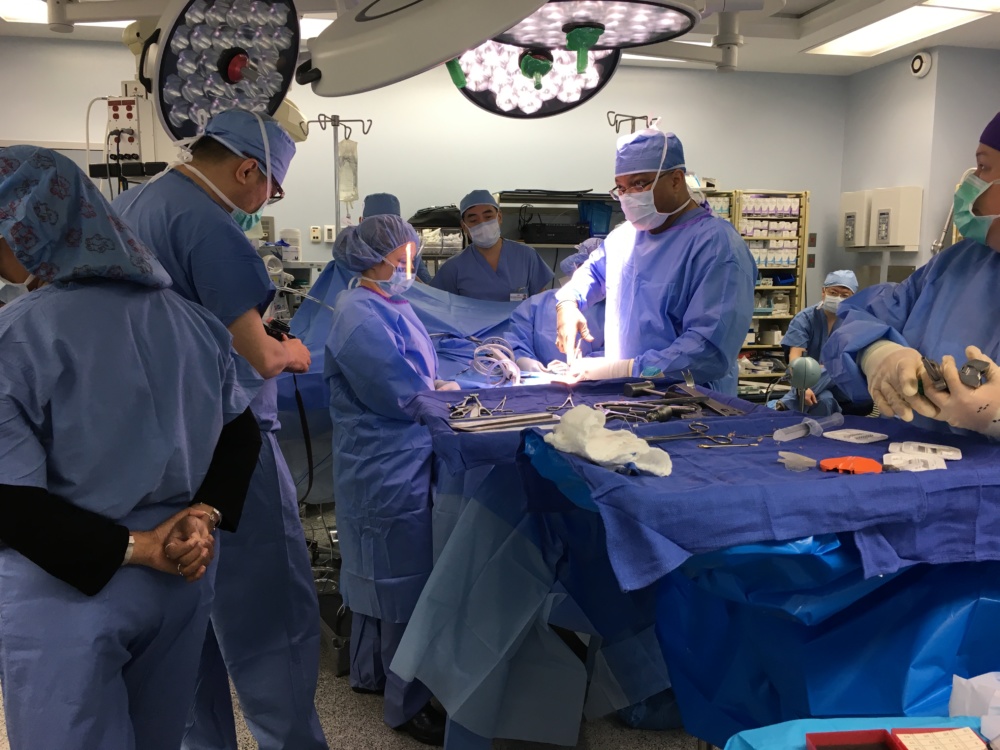 "I was on call and I was taking care of a 62-year-old male with severe diabetes with an advanced ulcer and abscess on the bottom of his foot that extended up to the midway of his leg. When I met him and his two daughters, both were nurses, I told them that he had more than a 50 percent chance of an amputation. I consulted a vascular surgeon because having a team of physicians working together is key to an integrated medical approach with the best results. After four surgeries and grafting, the patient was able to keep his leg. The patient could not thank me enough for helping him keep his leg. It's all about helping people and getting them back to what they want to do as quickly as possible."
Dr. Lee shares another amazing story about a 104 female patient. "She was an independent woman and was in excellent health. One day she tripped over a dog and broke her hip. I took her into surgery, used blocks and advanced techniques and when the surgery was complete, she was alert and she was able to go to a rehabilitation facility and get back to life." As Dr. Lee says, "It's not the mileage on the car that matters, but it's how the car runs. In terms of physiology, this makes a big difference."
Boxing & Other Sports Medicine Accomplishments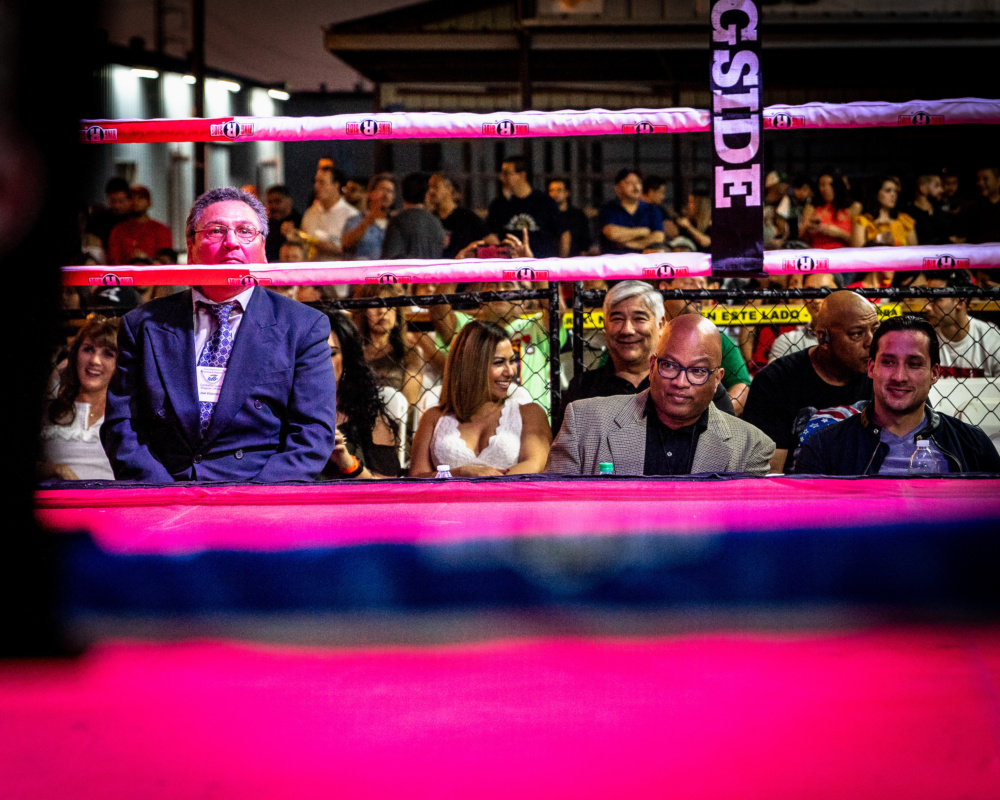 Dr. Lee is the Chairman for the State of Texas Combative Sports Advisory Board. The goal of the advisory board is to make recommendations for the medical, health, and safety of combative sports. This includes boxing, MMA, kickboxing and more.
"I have been a ringside physician for approximately 15 years. I have covered amateur boxing, MMA and professional boxing events with Canelo Alvarez, Manny Pacquiao, Oscar Diaz, and James Kirkland. I have also been involved with UFC (Ultimate Fighting Championship) with Donald Cerrone, Dos Santos, and Rafael dos Anjos."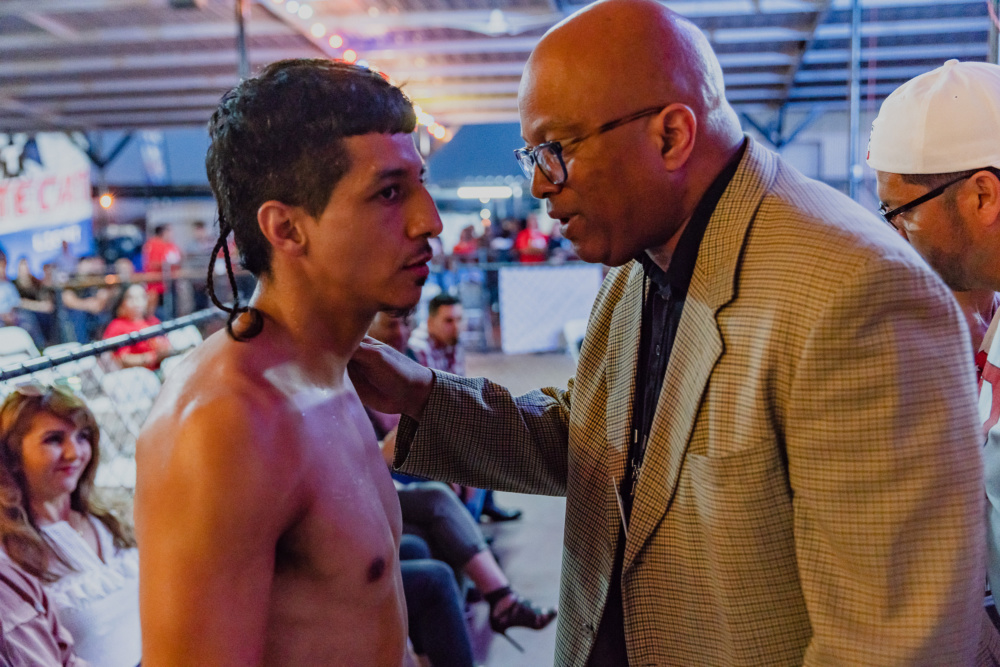 Dr. Lee continues, "I became a ringside physician to provide community service for boy's and girl's clubs in amateur boxing. Actually, one of my patients asked if I could help out so that the kids could box on weekends. They couldn't do the events without a physician and I decided to help."
Dr. Lee had ringside medicine training at the U.S. Olympic Training Center in Colorado Springs. He has treated cuts, concussions, fractures, and major injuries in the ring. He explains, "This is one of the few sports where all play is stopped if the athlete is injured. The ringside doctor has to make a quick assessment and determine if the athlete can return to play. It is a tremendous responsibility and I take pride in helping the athletes return to their sport as quickly as possible."
Dr. Lee is also a member of the Texas Orthopedic Association, a member of the American Association of Professional Ringside Physicians and the Bexar County Medical Society. In addition to this, he is a member of USA Boxing.
Furthermore, Dr. Lee has written several articles. The most recent ones include a November 2017 article in "The Wound Care Journal" and in the Spring of 2017, Dr. Lee published an article in "The Chronicles of Incision Management".
A Personal Glimpse of Dr. Lee Outside of His Practice
Dr. Lee has two daughters that are excelling in their career paths. "One of my daughters is a Chef and she is in management at a Disney Restaurant. My other daughter does marketing in Austin. I am extremely proud of both of my daughters and they mean the world to me."
His hobbies include photography, mountain bike riding, cooking and listening to jazz music. Dr. Lee's long-term goals include taking photography vacations such as the Balloon Festival in Albuquerque and the Temples of Machu Picchu, Peru and the Grand Pyramids in Egypt, to name a few. "I want to have as many memories stored when I get older and I can revisit these beautiful moments through my photography."
Dr. Lee enjoys both his professional and personal lifestyle and he certainly has a wonderful outlook in all walks of his life. "I enjoy that I was given a gift to help people and ease their pain; I get immense pleasure in helping my patients return to where they were before they were injured." Dr. Lee concludes, "And that's the end of their care. When my patients are discharged, I tell them I will only see them at HEB." His positivity is contagious and his patients, family, and friends appreciate all that he does for them. The result is a happy ending. It doesn't get much better than that.
For More Information:
Visit www.Hillcountryortho.com
Office # 210-491-4125
Fax # 210-491-4138
Email: lee_frontdesk@yahoo.com