Dr. Young Cho – Integrated Aesthetics
Building a Center of Excellence for Patients and Wellness Providers With the Latest Contemporary Technology
Jody Joseph Marmel
Dr. Young Cho is a Board Certified Plastic Surgeon and the Director and Owner of Integrated Aesthetics located in Spring, Texas. The practice serves patients in Houston, The Woodlands, Spring, Tomball and the surrounding areas.
His educational journey began in Montreal, Canada where he received a Bachelor of Science from McGill University. Dr. Cho's initial desire was scientific research which led him to England where he was doing graduate work in biological chemistry and completing a Ph.D. at Cambridge University. He applied to medical school to prepare for a career as a research scientist and Dr. Cho was accepted into Yale University School of Medicine. "I went with the idea of pursuing internal medicine with a specialization in infectious diseases. But as it turned out, I enjoyed working with my hands and I was amazed how doctors could help patients transform themselves -internally and externally."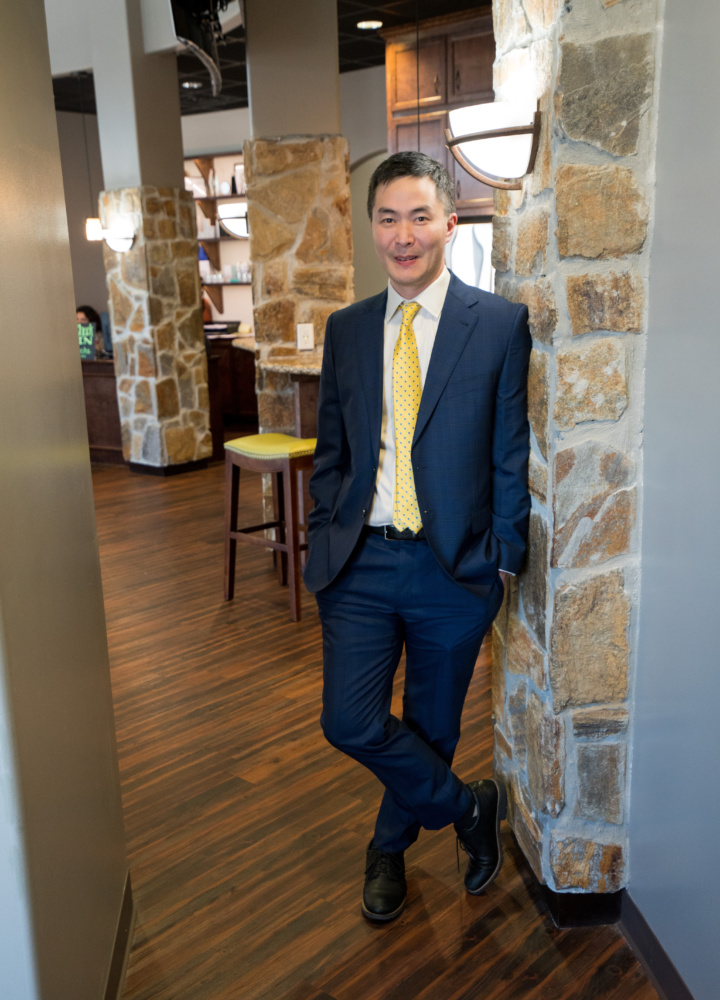 While studying at medical school, Dr. Cho decided to do his surgical rotations first to get them out of the way. Plastic Surgery was his first rotation and he explains, "Seeing cancer reconstruction surgery of the breast performed on three different patients at various stages of their breast reconstruction impacted my career path. Witnessing these surgeries had a profound effect on me and I realized that a plastic surgeon could make a real difference in people's lives." Dr. Cho completed his Plastic Surgery Residency at the Medical College of Wisconsin in Milwaukee. And ever since then, he has been making a real difference in so many people's lives.
Dr. Cho met his wife, Dr. Melissa Chiang at the Yale University School of Medicine and they both pursued their careers and supported each other on all levels. Dr. Chiang is Board Certified as a Dermatologist and a Dermatopathologist. They settled in Houston and Dr. Chiang worked at a multidisciplinary practice while Dr. Cho was opening the doors of Integrated Aesthetics in 2010. Soon after that, Dr. Chiang joined her husband at Integrated Aesthetics and they instantly became a dynamic duo in their professional lives; they had already established that status in their personal lives.
Dr. Cho states, "We pride ourselves on integrating the very best of plastic surgery and dermatology to provide a whole spectrum of options for the surgical and non-surgical procedures. Our patients are very comfortable with both Dr. Chiang and me and our combined expertise makes a real difference." And it has made Integrated Aesthetics a well known practice throughout the Lone Star State.
"We are positioning ourselves as the Aesthetic Guide for our patients and for fellow practitioners. We want to help our patients that want the educational experience as well as guide them in the right direction. We put an emphasis on building trust through education. Are they being realistic about their expectations? We help them understand what works best for them by putting together a customized aesthetic plan," explains Dr. Cho. He continues, "Whether their goal is to slow down the aging process-also known as maintenance or whether they want to reverse the aging process, we always strive for the natural appearance and our patients are very happy with our work."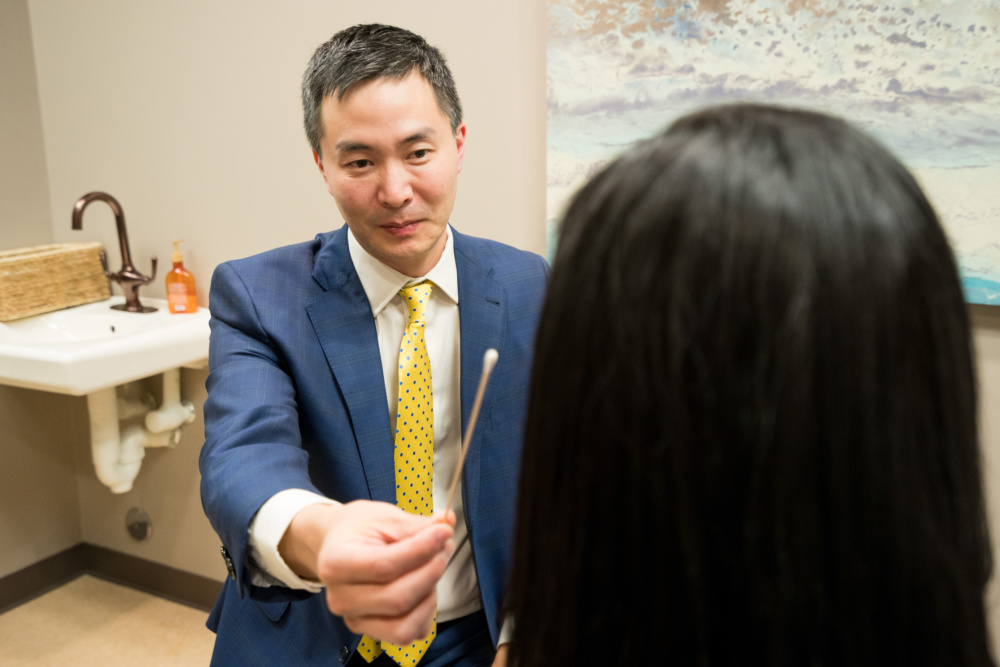 In addition to being an aesthetic guide to the patients, Dr. Cho founded the Integrated Aesthetics Academy to help address the growing need for education available to aesthetics and wellness providers. He personally teaches a plethora of procedures some of which include the vampire facelift, the O-Shot, the Vampire Breast Lift and technology such as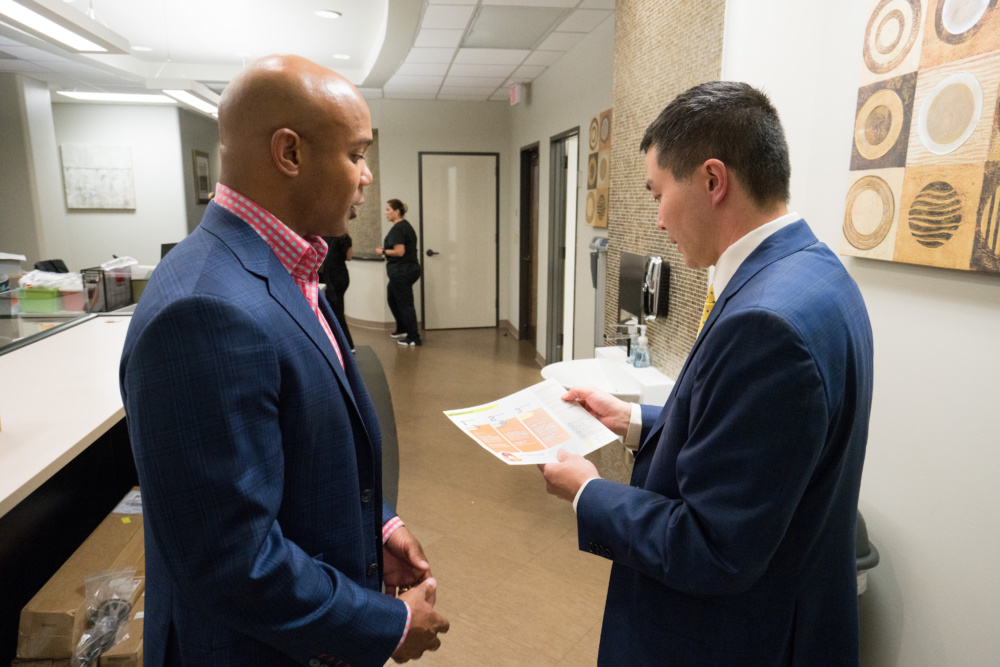 EmSculpt as well as Ultrafemme 360 and EmSella. Dr. Cho offers individual coaching, small group teaching, and larger group seminars. The goal is to help those advance in their own journey as aesthetic and lifestyle providers. Integrated Aesthetics is building a strong brand of training and fellow practitioners welcome learning about innovative techniques and advanced technology as well as the "bread and butter" procedures.
Dr. Cho and Dr. Chiang are very happy with their partnership with FLOW Aesthetics. EmSculpt, Ultrafemme 360 and EmSellaare the devices that the practice has brought into the practice from FLOW Aesthetics. "FLOW has given us the tools to enhance our practice with advanced technology that has proven to give our patients excellent results. They are supportive, come to our events, and want to see us grow. We are in this together and we want to continue to expand the aesthetic field for everyone to enjoy." He continues, "The FLOW team is top notch in education and training and they give me feedback on the overall operations of my practice. We have tremendous faith in their group and their technology. Basically, I like to educate others on this concept because what is working for me, can work for others."
"The team at FLOW Aesthetics has been an advocate of our practice. We brought on new devices over the past year. With each new device, we come up with a game plan on how we can help promote the procedure. We have the EmSculpt device from FLOW Aesthetics and it is phenomenal. It happens to be the most popular device in the practice."
Technology is key in most areas of medicine, but this is especially true to aesthetics. EmSculpt is a procedure that tones and enhances the muscle while reducing fat. Dr. Cho explains, "EmSculpt is excellent for body contouring. This aids us with our non-surgical body sculpting options and it even helps with my surgical patients. Since surgery only addresses skin and fat-like the tummy tucks, I cannot build muscle with surgery. EmSculpt improves the quality of our body sculpting procedures."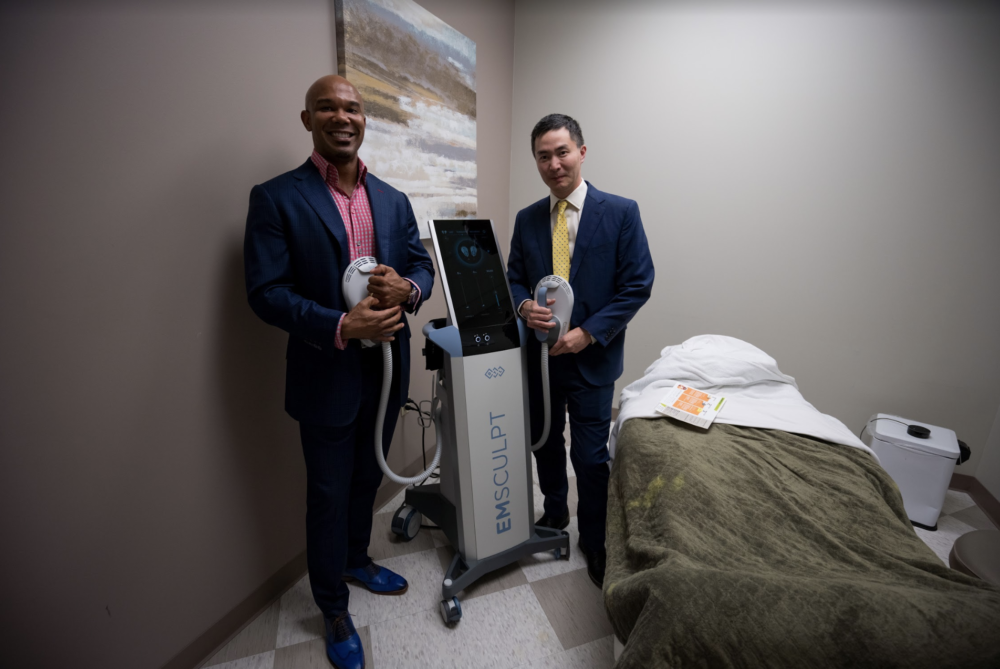 EmSculpt helps to intensely work out the muscles that are being targeted. It is used for the abdominal region as well as the buttock region and Dr. Cho states that they can extend this to other parts of the body.
"The great thing about EmSculpt is that with very little effort, our patients can experience a very intense workout." Dr. Cho elaborates, "It uses high intensity focused electromagnetic fields that cause super maximum contractions. These are stronger contractions than you can ever do on your own. It is like doing 20,000 super maximum crunches in the span of 30 minutes."
EmSculpt is a non-invasive body contouring device that uses magnetic energy pulses to tighten and firm abdominal muscles and reduces fat. Dr. Cho says, "the patient receives a range of computer controlled magnetic pulses that produce firm contractions of the abdominal muscles. These contractions are more effective than doing a series of crunch and plank exercises. The results are extraordinary."
In fact, Integrated Aesthetics is the first plastic surgery practice in the country to bring EmSculpt into their practice and they have added a second device due to its popularity. "We have gotten an incredible reception from our patients and thus we acquired a second device to meet the ever increasing demand."
The Integrated Aesthetics team is constantly learning from both Dr. Cho and Dr. Chiang with the added component of the joint efforts from FLOW Aesthetics. "We have a very comfortable relationship with FLOW. I can just call and say that we have questions or concerns about a device or a patient related question and FLOW is very accessible. We love having them come to our events. The patients respond really well to them because they are engaging. The FLOW team is also great to work with and our staff feels even more comfortable with the procedures because of their exceptional team work."
Dr. Cho is very grateful to his wife, Dr. Chiang. "The marrying of our two specialties has helped guide us in all areas of aesthetics. We have such a breath of knowledge and we are constantly learning from each other. This has been a major plus for Integrated Aesthetics -our team and our patients and our fellow practitioners."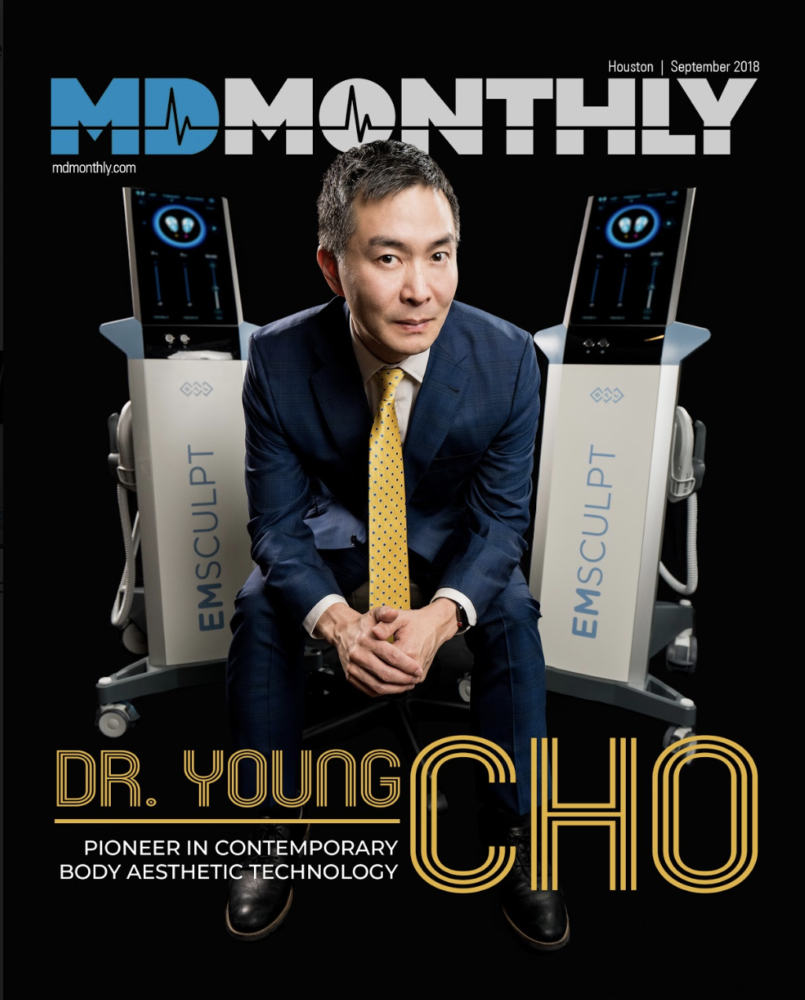 To learn about other procedures and for more information visit:
www.myintegratedaesthetics.com
https://www.facebook.com/IntegratedAesthetics/
5061 FM 2920 Spring, Texas 77388
Call (281) 404-5454