Fall Chic Fashion with Leading Aestheticians: Lindsay Garcia & Ashley Wendt

Ashley Wendt
Aesthetician at the Corpus Christi Institute of Cosmetic & Plastic Surgery under Dr. Vijay Bindingnavele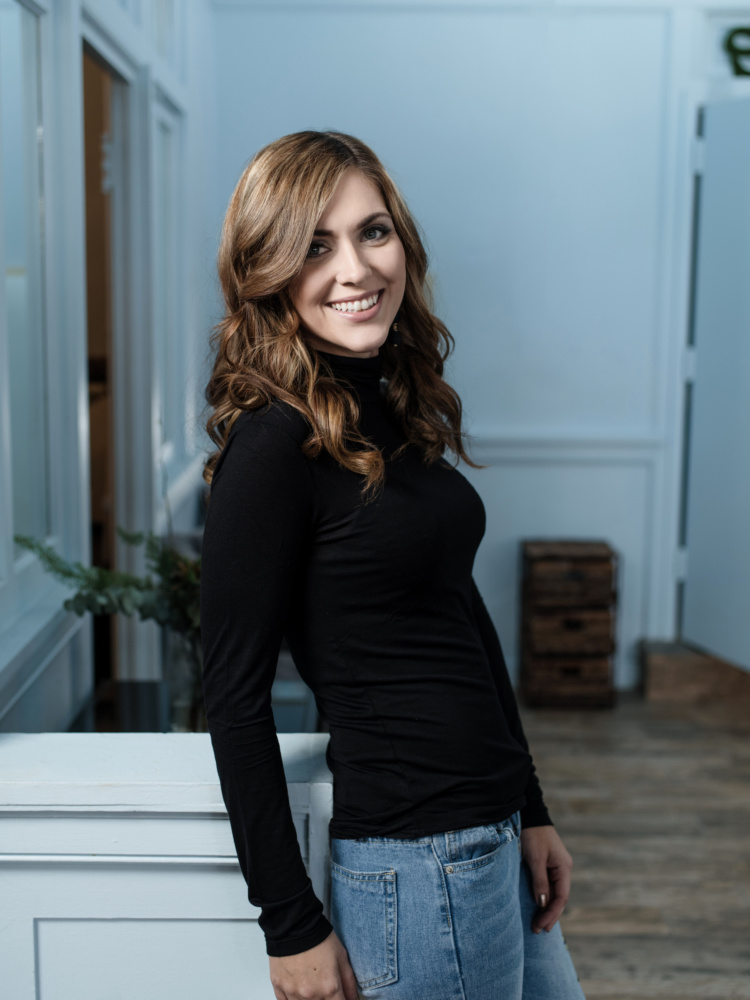 Age: 32
Hobbies: I have small children, so hobbies have taken a back burner, although I do like to read and paint. However, with small children, my reading material has shifted to children books, and my painting is done with lots of interesting watercolors.
Food: Regarding food, I love all things with carbohydrates. Seriously–I won't pass up a slice of pizza.
Color: I gravitate towards the blue spectrums
Favorite quote:
"Keep your face always toward the sunshine–and shadows will fall behind you."

–

Walt Whitman
Can you tell us a little more about your background, and what made you want to become a aesthetician?
I have been in the aesthetics field for about 14 years. Throughout my career I have worked with physicians and nurses to help develop aesthetic practices. I am very passionate about this, so I love working with medical professionals to show them how these aesthetic treatments can add much value to their practice and patient care.
Aesthetics just fell in my lap. I was in Los Angeles for a bit after I graduated from high school. I was watching the E! network and saw a woman performing laser hair removal, microdermabrasion, and a skin tightening procedure.
I thought it was the coolest thing ever and I was so curious to know how I could become the person who performed those procedures. I dawdled around in California for a while.
When I went back home to Wisconsin, all my friends were going off to college. I didn't know what I wanted to do in life except perhaps doing something like that laser technician on E!.
At that time, my best friend said she was going to sign up at a school to be an aesthetician. I didn't know what that was, but she said, "Oh Ashley we will have our own spa."
I was 18 and thought, "Well yeah! That's sounds fun."
I eventually signed up for that same school, not fully knowing what I was getting myself into. In the meantime, my friend bailed on the aesthetic school.
Once I got in there I knew it was the right place for me. I also knew I wanted to study more of the medical aspect of aesthetics.
I really lucked out when I graduated from the school because in Milwaukee I met a plastic surgeon R.N. who took me under her wing. At the time she was a laser trainer for the Palomar system, so I soaked up a lot of her knowledge. She was helping a physician start a Medspa and I became their aesthetician. Since then I have been extremely fortunate in my career. I have practiced in Wisconsin, California, and now Texas.
What is your favorite part about your job?
My job has never felt like work. That cheesy quote "Do what you love and you'll never work a day in your life" is so true for me. I love educating people to make them more knowledgeable about how to take care of themselves and their skin. I love mentoring other aestheticians and showing them the ropes, and I still help develop practices. I am ridiculously passionate about this field, in case you can't tell.
What questions do you get asked the most, and what questions should patients ask you when considering aesthetician services?
I get asked questions such as "Why is my skin so dry even though it is oily or I have acne?"
A lot of times our skin is dehydrated. It is lacking water content. To compensate for that water loss in the skin, our oil glands freak out and produce more oil. So I tell everyone that a light-weight moisturizer is good to add to your regime.
If the skin is extra thirsty, apply a hyaluronic acid serum before your moisturizer, which helps retains moisture. That will help to leave your skin a bit more balanced.
Definitely get to know your aesthetician and their background. Also fill out the questionnaire that the practice gives you. You come to us with a concern and we want to be as helpful and thorough as possible with you to give you the best treatment plan.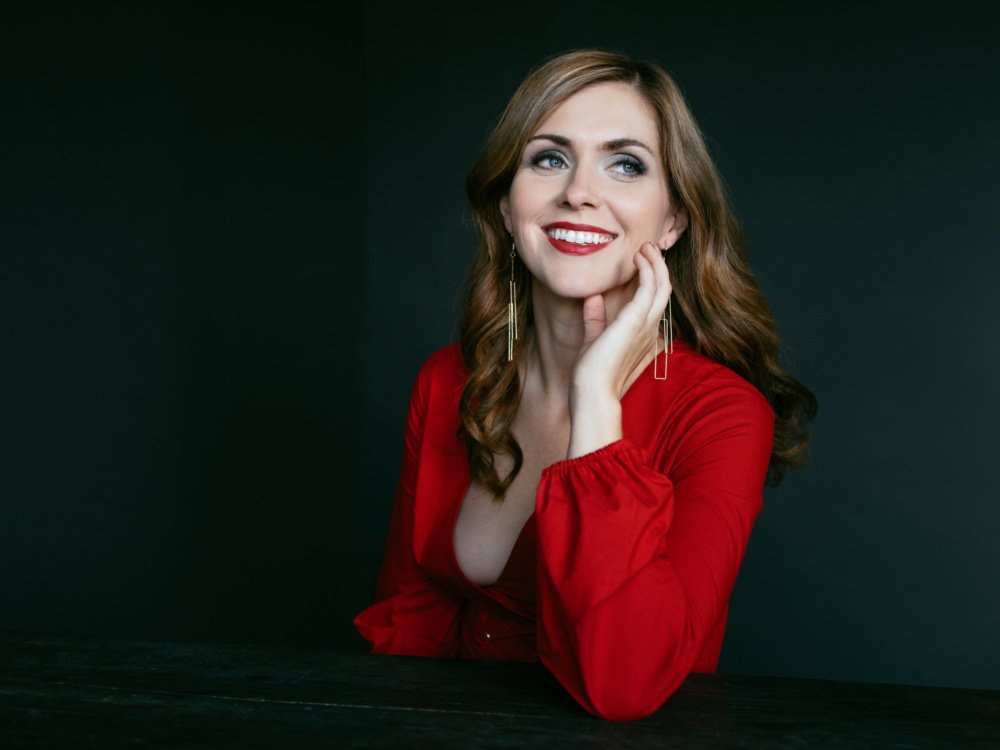 Who are your top 3 favorite people to follow on Instagram?
Dr. Vijay @CorpusPlasticSurgery,
Dr. Lara Devgan @NYPlasticSurgeon
Chelsea Handler @ChelseaHandler
What is some advice you would tell the younger generations who look up to social media for beauty standards?
Oh man! There are a few words I would share. All of these things are not real. I wish no one would compare themselves to most of the unattainable media with all the photoshopping. There is something beautiful about you just the way you are, and there is a lot more to beauty than just external beauty.
What is your most cherished beauty product?
I am going to say a moisturizing sunscreen with a sun protection factor (SPF). Over the years sunscreens have come a long way cosmeceutically (with anti-aging factors). My skin is practically translucent so I won't leave the house without SPF.
In relation to your work, what is the most popular service that your patients are coming in for these days? (i.e. lip injections, Botox, etc.)
Injectables such as Botox and fillers are always hot! Dermaplaning, which for some reason has been around for decades, has made quite a comeback in the past year or so. Dermaplaning is a gentle resurfacing treatment to remove dead skin and vellus hair, aka "peach fuzz."
Dermaplaning works really well when used with other treatments, such as peels, microdermabrasion, and laser treatments. Microneedling, a skin-rejuvenating process, is also gaining more popularity in recent years. It gives really nice results with little to no downtime. This is excellent for lines, scarring, and to even out skin tone.
What new services are available that the general public may not know about yet?
These days the public is pretty knowledgeable. There is a new generation of dermal fillers out that are less hydrophilic, or less readily dissolvable in water, which I think is quite amazing, as they give subtle yet substantial results.
Other treatments are the newer non-invasive fat reduction, light-based treatments such as Sculpsure® and truSculpt®. I think these are great for people with a healthy body mass index (BMI) who have small pockets of fat that just do not go away through diet and exercise. The Radio-Frequency technology with these machines is a big bonus for the improvement of laxity and freedom of movement.
Social Media Links?
Facebook: Dr. Vijay Bindingnavele
Instagram: @CorpusPlasticSurgery


Lindsay Garcia
Medical aesthetician at Halcyon Medspa & Wellness Center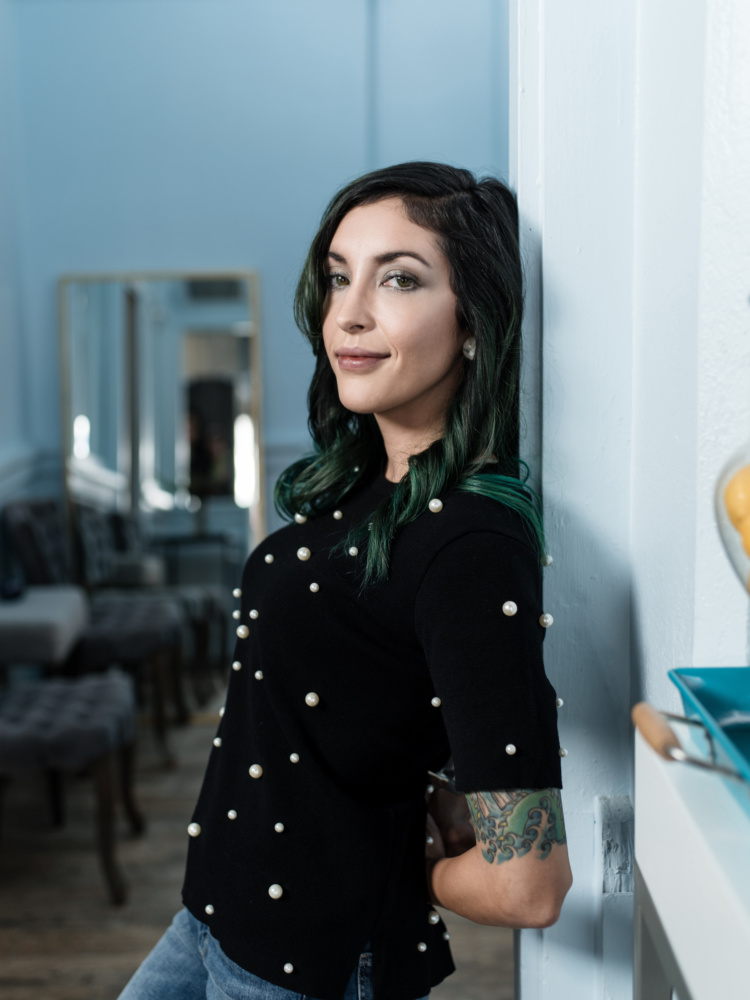 Age: 31
Food: Chocolate, hummus, and strawberries
Color: Black
Favorite quote:
"The greatest discovery of all time is that a person can change his future by merely




changing his attitude."

– Oprah Winfrey
Can you tell us a little more about your background and what made you want to become an aesthetician?
My home is Corpus Christi, Texas but I had the absolute best childhood, getting to grow up on the beautiful island of Okinawa, Japan. I knew very early on that I wanted to be like a little Japanese porcelain doll. Everywhere I went I walked around with an umbrella and I wore gloves during the summer because that's what all of my peers did. This care of my skin and avoidance of sun was the beginning of my trek across the caring-for-the-epidermis profession!
What is your favorite part about your job?
Being an aesthetician isn't only about giving facial treatments and selling skin care products, it's about helping create change in people's lives.
It is a very emotionally rewarding profession. Making people look good also makes them feel good; which in turn, makes me feel good. It creates happiness for all! I truly enjoy every minute of my career as a medical aesthetician, and I feel like I'm just getting warmed up.
What questions do you get asked the most, and what questions should patients ask you when considering aesthetician services?
The most frequent question asked in my room is "What sunscreen should I use, and will this help with my wrinkles.
If I leave anything with my clients it is the importance of a zinc oxide and titanium dioxide broad-spectrum sunscreen. Skin cancer is a preventable condition, and the solution is simple: use a broad-spectrum sunscreen. A sunscreen with sun protection factor (SPF) absolutely must be worn!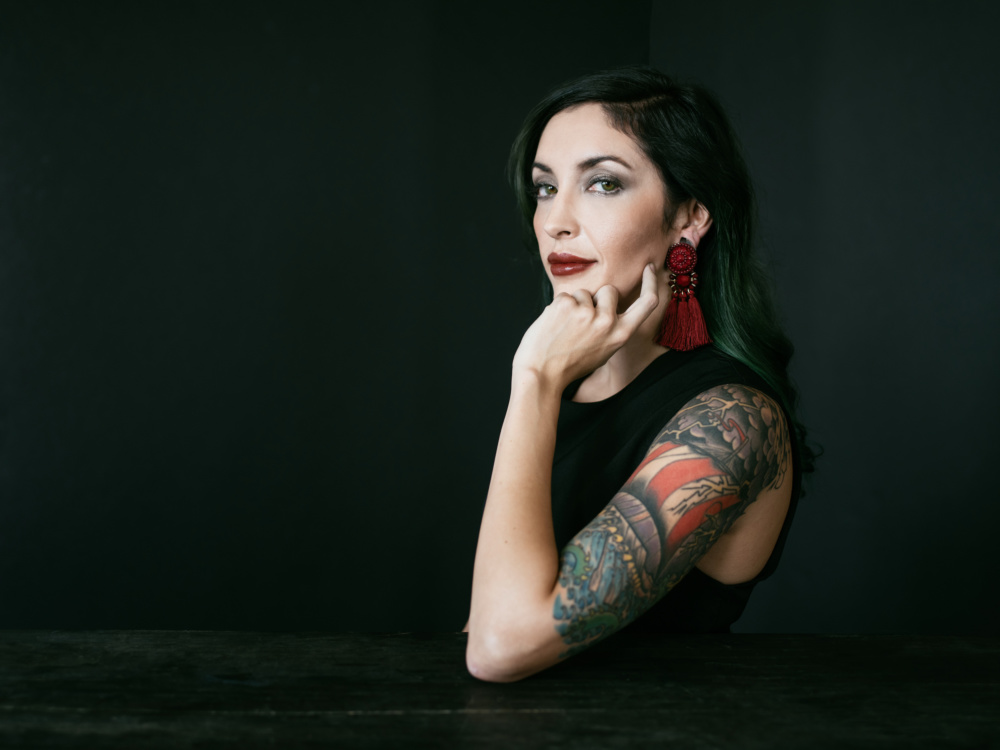 Who are your three top favorites to follow on Instagram?
Halcyon Medspa & Wellness @HalcyonMedSpa
Katy Goree at @KatyGoree
Anna Kendrick at @AnnaKendrick47
What is your most cherished beauty product?
My most cherished beauty product is StemFactor by Osmosis Pür. After age 30, the activity of stem cells in your skin progressively declines, impacting the skin's ability to produce growth factors necessary for healing. StemFactor stimulates collagen and elastin production. Skin is IN!
In relation to your work, what is the most popular service that your patients are coming in for these days? (i.e. lip injections, Botox, etc.)
A laser facial is number one. Laser Genesis is an excellent non-invasive laser treatment promoting the production of healthy collagen to improve the skin's texture. The treatment reduces fine lines, fades acne scarring, decreases redness, and diminishes pore size. It is the "perfect go and glow" treatment!
Botox is also popular when used to reduce the appearance of crow's feet wrinkles, minimize the frown lines in the forehead known as 11's, and to correct a sagging brow. Fillers are popular when used to soften the nasolabial folds (smile or laugh lines), marionette lines (which run downwards from the mouth), and smoker lines.
What new services are available that the general public may not know about yet?
Services the general public may not know about:
We are very fortunate to have a talented Dermatology Physician Assistant on site

Sculptra Aesthetic is an injection which stimulates your own natural collagen production

The silk necklace treatment uses filler to fill the necklace lines around the neck for a soft, youthful neck

Radiesse hand filler covers tendons and veins, giving your hands a hydrated and youthful appearance in just one visit
Social Media Links?
Facebook: Halcyon Med Spa
Instagram: @HalcyonMedSpa