Halcyon Focuses on Patients' Self-Confidence Through State-of-the-Art Treatments and Technology
By Kiko Martinez
Under the supervision of Dr. Lonnie Schwirtlich, Halcyon Med Spa in Corpus Christi, Texas, provides medical-quality aesthetic services to individuals in South Texas and beyond. These services include procedures such as ultherapy, laser treatments and fillers and injectables to enhance patients' natural beauty.
Two of Halcyon's team members are Angelica Jackson, MPAS PA-C, board-certified physician assistant and clinical director, and Heather Lenhart, FNP, family nurse practitioner. Both Jackson and Lenhart are Allergen master injectors – the only two in Corpus Christi.
"Beauty is the soul's recognition of itself in its reflection," Jackson said. "The patients we see want to look as good as they feel inside. When they look good, they feel even better. It's a marvelous circle of self-love."
According to the American Med Spa Association's 2019 Medical Spa State of the Industry Report, the med spa industry is nearing a total value of $10 billion. Last year, there were more than 5,400 med spas in business in the United States.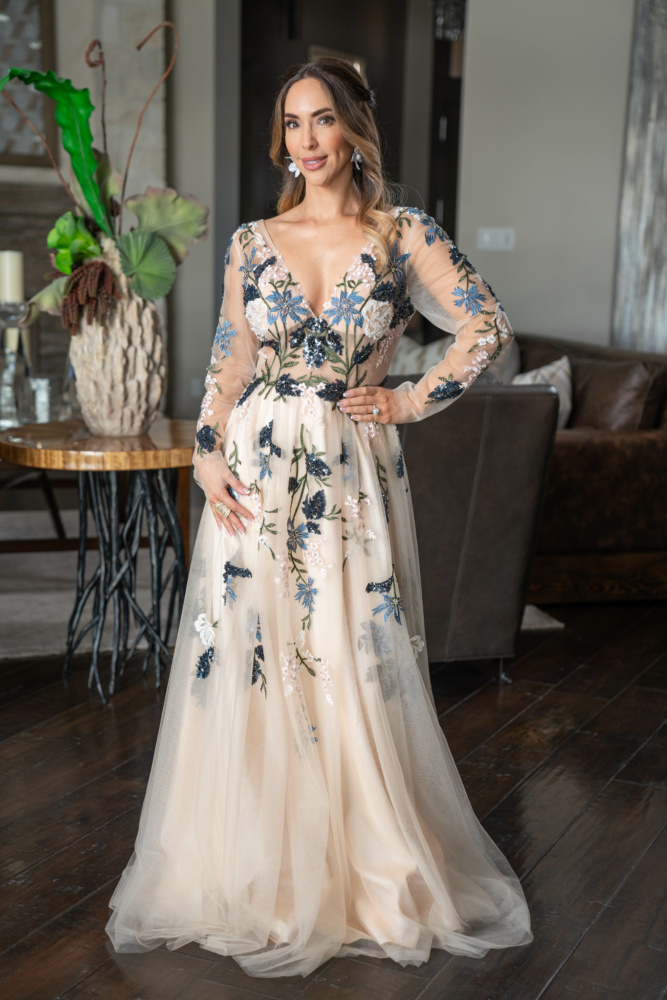 Angelica's Journey
Originally from Southern California, Jackson has always had a strong desire for helping people during their time of need. When it was time for her grandmother to have a caretaker during the last few years of her life, Jackson stepped up to fill that role. When Jackson accompanied her grandmother to doctor's appointments, she saw the need for more Hispanic women in the medical field.
"I saw how difficult it was for her to receive proper care since none of her doctors spoke Spanish," Jackson said. "This fueled my passion in pursuing a medical degree and representing my culture. I wanted to fill the need for more minority women in management positions."
Jackson attended Azusa Pacific University in Azusa, California, where she earned her Bachelor of Science. She then earned her master's degree in Physician Assistant Sciences from St. Francis University located on the Charles Schwab estate in Loretto, Pennsylvania.
Three years ago, Jackson moved to Corpus when her Marine husband received a career opportunity to teach flight school at the naval base. Jackson found her own opportunity when she landed a leadership role with Halcyon. She said she was drawn to the med spa because of its state-of-the-art technology.
"I felt I could elevate Halcyon's portfolio by adding my advanced injection techniques to make us stand apart from other med spas," Jackson said. "Together with the team at Halcyon, we've created a med spa unlike anything else in Corpus."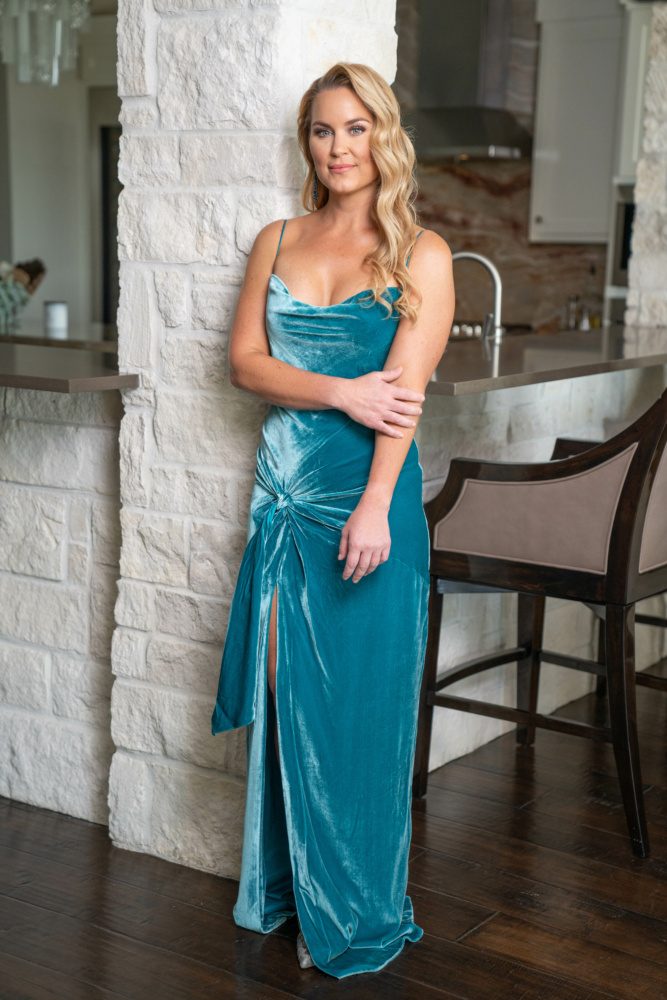 Heather Finds Happiness at Halcyon
Lenhart, a Corpus Christi native, grew up fascinated and inspired by her mother and the work she did as a nurse.
"I even remember when I was 12, I did an assignment for school explaining how I wanted to be a neurosurgeon," Lenhart said.
After graduating from high school, Lenhart decided to serve her country in the U.S. Navy. After her time in the military, she earned her Bachelor of Science in Biology in 2009 and her Bachelor of Nursing in 2012 from Texas A&M University – Corpus Christi. She went on to earn her Master of Science in Nursing in 2017 from Chamberlain University.
"I took a longer route to get there, but it was about 10 years ago when I got my first job in an ER," Lenhart said. "I really set my sights on pursuing a career in the medical field."
Lenhart joined the Halcyon family in early 2018. She said she became interested in the field of aesthetic medicine when she noticed signs of aging in herself and wanted to learn how to prevent and correct them. She was "thoroughly impressed" by the level of service offered at Halcyon and knew that's where she wanted to be.
"The more I learned about the different modalities available in this field, the more fascinated I got," Lenhart said. "I pursued training in the field and began injecting patients and family with neurotoxins and dermal fillers, but wanted to learn and do more."
Serving Their Patients
Jackson said she was the only injector at Halcyon for quite some time. However, as the company grew, she started looking for another injector who shared the same passion to provide natural results and abide to strict guidelines to ensure client safety. She found that person in Lenhart.
"I am privileged to work alongside Heather and our amazing staff," Jackson said. "I have found my passion in life and I am fulfilled by my work."
The passion that Jackson and Lenhart share benefits their patients. The majority of their clients, Jackson said, are women in their late twenties to late forties. Lenhart adds that her youngest patient was 16 (with parental permission), and her oldest was 83.
"I do have some clients who are in their seventies, but they look like they are in their fifties," Jackson said. "Men also make up 30 percent of my clients. They get everything from Botox to injections for hair loss to tattoo removal."
Halcyon offers a host of procedures like vampire facials, therapies to correct hyperpigmentation, hormone replacement therapy and vaginal rejuvenation.
"Everyone who works there has a true desire to improve our clients' quality of life," Lenhart said. "We all work to ensure our clients are feeling their best and hope to help them live their best lives."
Their jobs are made much easier by the fact that Halcyon's supervisor, Dr. Schwirtlich, is always open to new technologies and therapies and always supports and encourages educational opportunities for his employees.
"Dr. Schwirtlich is such a kind and down-to-earth person who truly cares about his staff," Jackson said. "We run the office as an extension of family rather than a company who only cares about numbers. We have the same vision when it comes to helping people feel good about themselves."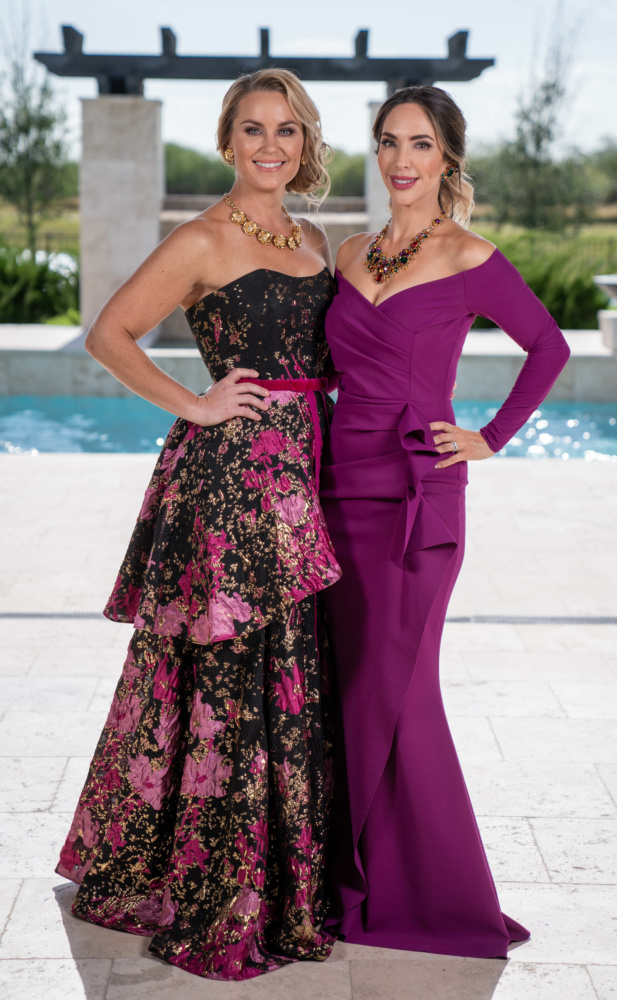 Rewarding Experiences
Jackson remembers one of the most rewarding experiences with a patient who had just left an emotionally-abusive marriage, and she came in to see her for the first time.
"She came in with her head low, shoulders rolled forward and avoided eye contact most of the visit," Jackson said. "She wanted to do something for herself for once. She asked for anti-aging suggestions, so we made her a custom treatment plan."
With every visit, Jackson began to see the woman open up little by little. She started to adjust her posture, increase her eye contact and became more talkative with staff during appointments.
"She was this shy caterpillar who transformed into a bright butterfly," Jackson said. "She exerted confidence and said she finally felt comfortable in her own skin. I didn't do much but bring back her natural youth by injecting small amounts of filler and Botox in a few areas to take away wrinkles. Her self-confidence was always in her."
Groundbreaking Procedures
One of the most groundbreaking procedures Halcyon currently uses is EMSCULPT, "the first and only FDA-cleared, non-invasive body-shaping procedure that simultaneously addresses both muscle tone and excess fat."
EMSCULPT uses high-intensity focused electromagnetic technology (HIFEM) to harmlessly penetrate a patient's skin to impact fat and muscle tissue. Energy from the HIFEM causes muscle contractions and rapid metabolic reaction in fat cells to strengthen and build muscle and reduce fat.
Jackson uses EMSCULPT herself. After having two children, she said her abdominal muscles have become weak and separated.
"With EMSCULPT, I feel stronger in my workouts and motivated to continue working harder," Jackson said. "It allows patients to enhance results by proving a multimodality approach to our treatment plans."
Lenhart agrees that EMSCULPT is an amazing medical technology that can help develop muscle tissue and burn fat in the area being treated, resulting in leaner bodies.
"Previous therapies have been targeted at burning the fat, but with EMSCULPT, we can actually tone and tighten the muscles underneath," she said. "We are able to treat arms, legs, abs and booties!"
For more information on Halcyon, visit halcyonmedspa.com. Also, take a peek behind the scenes at Halcyon with Jackson and Lenhart by visiting their professional Instagram sites at AngelicaJackson_PAC and HeatherLenhart_fnp.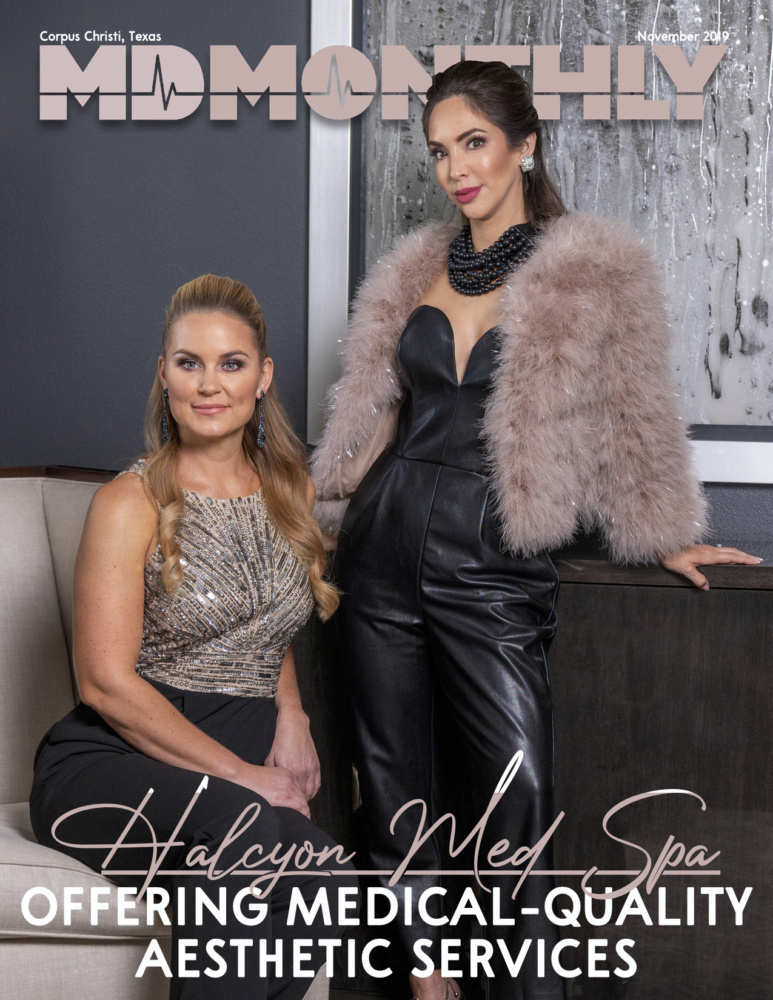 Hair by Christopher Jarred at Superior Haus of Beauty
Makeup by Olivia Gonzalez Franco at Superior Haus of Beauty
Clothes and Jewelry by: Julian Gold Corpus Christi