Your Healing Begins With South Texas Spine & Surgical
By Rudy Arispe
Maridee Jenkins of El Paso recently received one of the best birthday presents of her life: a brand new hip.
The 70-year-old grandmother has always enjoyed hiking and fishing with her grandchildren, but debilitating pain in her hip that started about a year ago was preventing her from enjoying those family activities. "My mobility was limited," she said.
After an X-ray showed that she would need a hip replacement, Jenkins wasn't sure where to have surgery until her son told her about his boss who had a hip replacement done at South Texas Spine & Surgical Hospital (STSSH) in San Antonio. "Finding the right surgeon was everything for me," she said.
Jenkins contacted STSSH and made an appointment with Dr. Brandon Broome, orthopedic surgeon, who eventually replaced her hip. "He gave me a lot of reassurance," she said. "Dr. Broome stayed in touch with me through the phone and by text. I had a lot of questions, and he took his time to answer all of them."
Jenkins flew to San Antonio on a Tuesday and had hip surgery the next day. "I got a new hip for my 70th birthday," she said with a chuckle. "My hospital experience was incredible. They even let my husband stay with me and accommodated my family."
Better yet, Jenkins said she was back to hiking with her grandchildren a few months after surgery – pain free.
Founded in 2002, STSSH is a physician-owned and operated hospital that specializes in spine and orthopedic surgeries, as well as sports medicine and pain management. Patients are cared for by experts in their respective fields.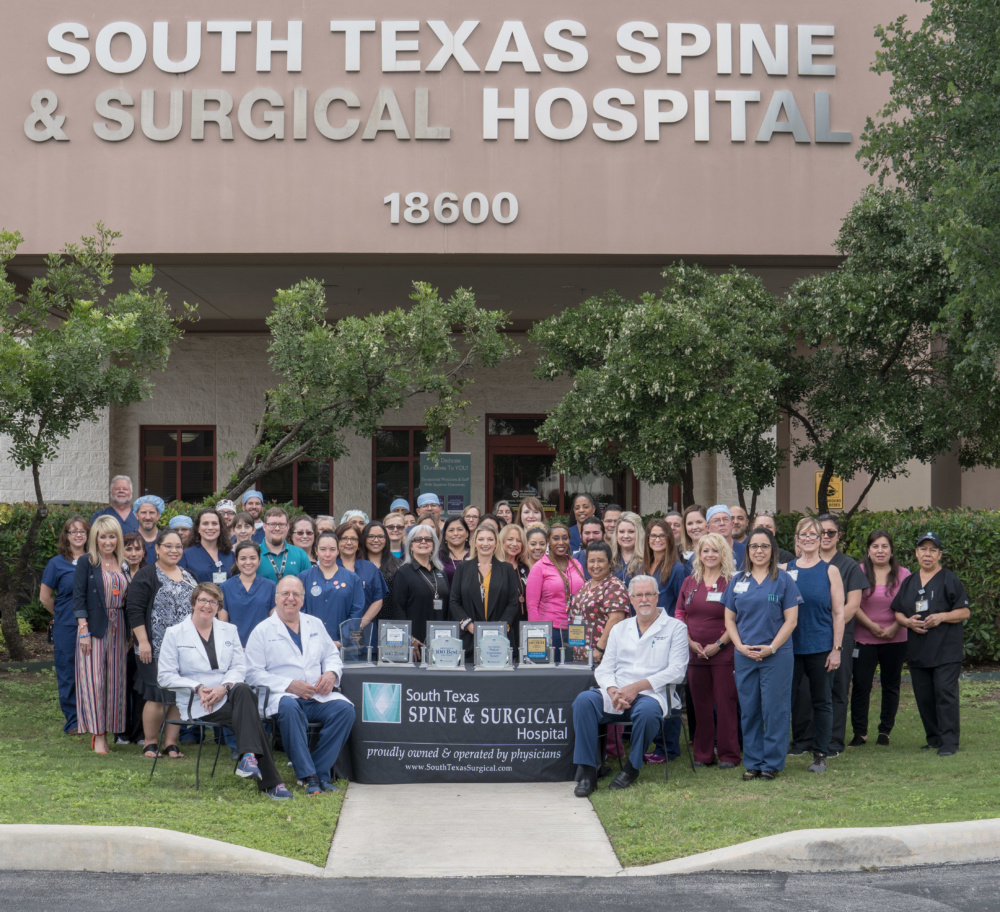 "Our goal is to exceed expectations," said Chief Executive Officer Angie Kauffman, who is also a registered nurse. "I know patients' families become anxious and worried about their loved ones having surgery, but I want them to know their family members will get the very best care from the time they enter our hospital to the time they are discharged."
The CEO added that "we have high-quality outcomes, low infection rates and low readmission rates. Our patients get individualized care because of our nurse-to-patient ratio. They also get boutique services from dietary to private rooms that are large and can accommodate families."
In addition to spine and orthopedic surgeries, including knee, hip or shoulder replacement, STSSH has an Emergency Department that can treat flu, fever, sprains, headache, and stomach pain, among other minor emergency conditions.
Dr. Adam Harris, attending orthopedic surgeon, said he introduced less-invasive hip surgery and less-invasive knee surgery at STSSH. "I, more or less, introduced that concept to the South Texas market in 2003, and we have been building upon it ever since. In my practice, I like to say we treat every patient like they're family, and that same philosophy pervades the hospital here."
Dr. Brandon Broome said STSSH offers something unique that no other hospital in the community provides.
"What's neat about (STSSH) is patients get focused, one-on-one care. You're not going to be here with a patient next to you who has pneumonia or someone who is really sick," he said. "You're in the hospital with other people with the same conditions as you. We treat orthopedic and spine patients, and you're here to get better. It's a different experience and there's no other place around like it."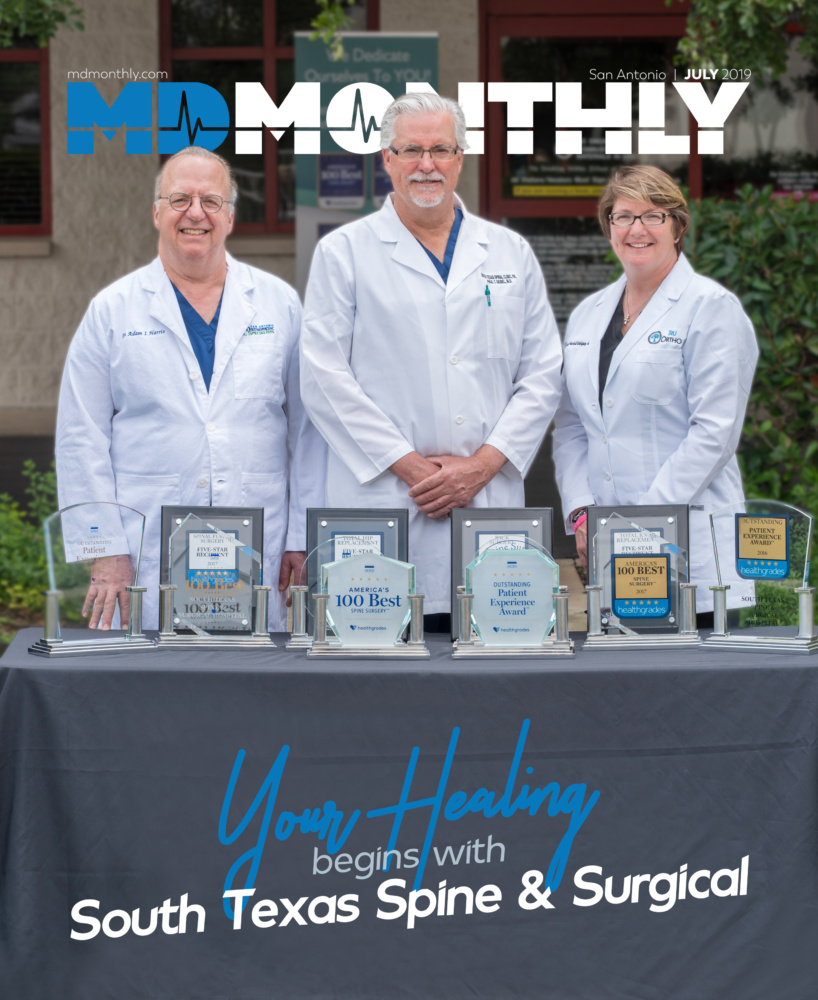 For Mary Mahoney, a 69-year-old baker's assistant whose job requires her to often stand for eight hours a day, needed to have her knee replaced from worn cartilage over the years. "It was just bone on bone," she said.
After learning how successful surgery went for her friend, Maridee Jenkins, Mahoney called STSSH to schedule an appointment.
"I was scared about getting my knee fixed, and I would have not gotten it replaced if not for Dr. Broome," she said. "I felt I could trust him. He called my husband right after surgery to let him know how things went. All those little things counted to make my hospital experience so wonderful. Now I'm doing great."
Meanwhile, Kauffman wants the community to know that STSSH is a hidden gem they need to know about. "There are some surgeons who might have heard about us," she said. "If they're surgeons, they can apply for privileges and do their cases here. If they are primary care doctors, they can learn about our physicians and refer their patients to us for their care."
South Texas Spine & Surgical Hospital is at 18600 N. Hardy Oak Blvd. SATX 78258. For more information, visit www.southtexassurgical.com or email Stsshmarketing@nshinc.com