Patient Care With Integrity and Compassion
Dr. Eric Liu and Dr. Mitchell Engle are both Interventional Pain Specialists that find helping their patients deal with acute and chronic pain to be challenging, yet very rewarding. With extensive knowledge and impressive backgrounds in their field of study, each doctor brings their expertise to the Institute of Precision Pain Medicine in Corpus Christi. Dr. Liu explains that, "We put a major emphasis on patient education. We educate the patients on a healthy lifestyle which includes a healthy diet, a healthy exercise regime and taking care of themselves to ensure that they have the best quality of life possible." He continues, "We also focus on the components of physical medicine in conjunction with massage therapy, chiropractic therapy, physical therapy, and acupuncture."
"I think our focus on comprehensive pain care is really what sets us apart," states Dr. Mitchell Engle. "We are not necessarily looking to see how a patient fits into our program, but rather we are trying to find out what other types of positive changes a patient can make so that they themselves can improve their pain care."
Dr. Eric Liu M.D. is an ACGME credited fellowship-trained interventional pain medicine specialist and anesthesiologist. He is board certified in Anesthesiology and Pain Medicine. Dr. Liu is a member of the American Society of Anesthesiologists, International Spine Intervention Society, and the American Society of Interventional Pain Physicians.
Dr. Liu received his bachelor's degree in Biology from the University of North Carolina- Chapel Hill. He attended medical school at the Wake Forest University School of Medicine in Winston-Salem, North Carolina. Dr. Liu then completed a general surgery internship at Physicians Medical Center at Carraway in Birmingham, Alabama. He also completed an anesthesiology residency and an interventional pain medicine fellowship at the University of Alabama-Birmingham University Hospital.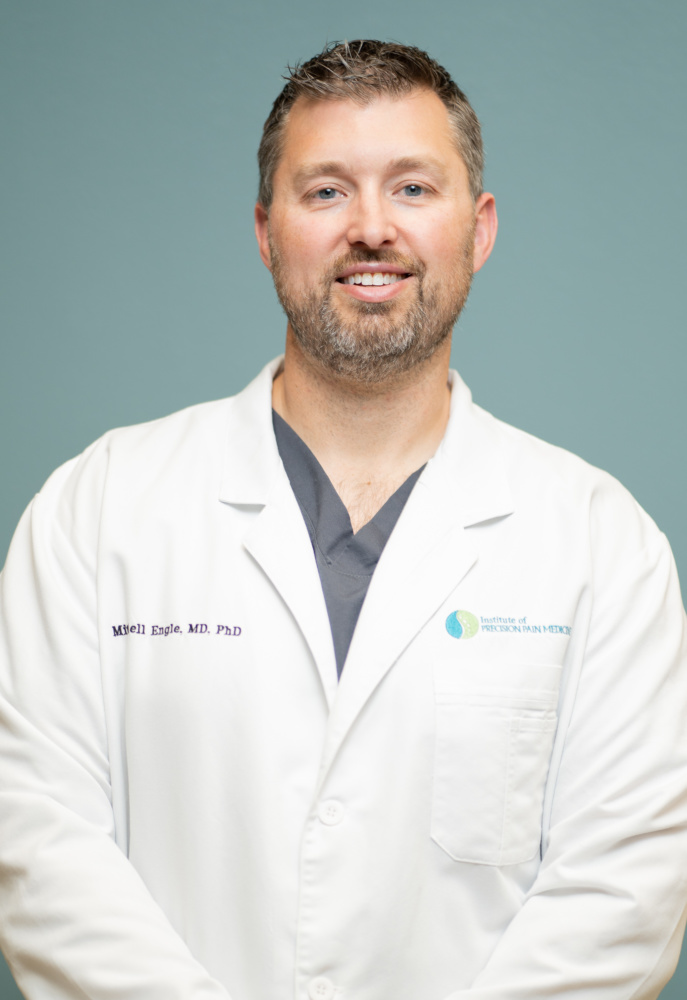 During his training at the University of Alabama, he learned that pain is a highly personal experience and affects patients differently. All patients who endure pain on a day to day basis can have their lives immeasurably improved with advanced pain treatment.
Dr. Liu firmly believes in the importance of multi-disciplinary approach with holistic concept to the treatment of acute and chronic pain and is proficient in a wide array of pain treatment modalities, ranging from basic therapies to advanced invasive procedures (injections, radiofrequency ablation and spinal cord stimulation). He educates his patients on all the available treatment options in managing pain and is committed to improving patient's quality of life through personalized care. Most importantly, Dr. Liu cherishes the trust and mutual respect that exist in the patient-physician relationship.
Dr. Mitchell Engle completed the Medical Scientist Training Program at The University of Iowa Carver College of Medicine which awarded him both an M.D. and a Ph.D. in Pharmacology. It was during his Ph.D. training that he developed a passion for Pain Medicine studying the role of the spinal cord in processing pain related to nerve injuries. He subsequently completed a residency in Anesthesiology at the University of Alabama-Birmingham where he was selected as Chief Resident. Dr. Engle then went on to complete a fellowship in Pain Medicine at the prestigious M.D. Anderson Cancer. After his fellowship, he was asked to stay as an M.D. Anderson Cancer Center faculty, which he did for five years. During his last three years at M.D. Anderson, Dr. Engle served as the Pain Medicine Fellowship Program Director. In this role, he led an elite Pain Medicine Fellowship and developed the nation's first year long course in Evidence Based Pain Medicine. Dr. Engle is double board certified in Anesthesiology and Pain Medicine.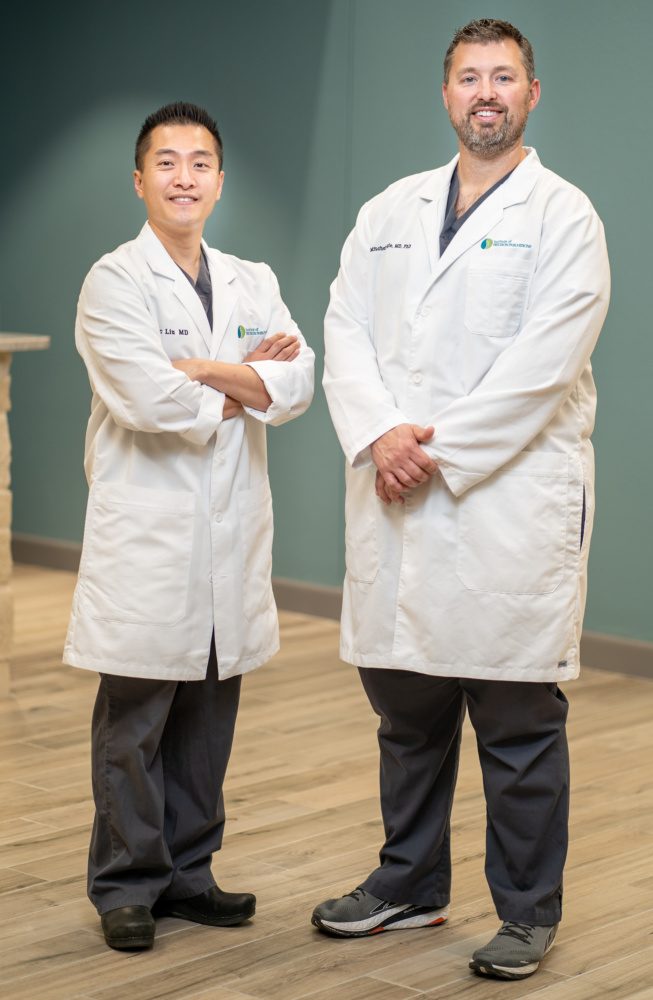 Through his involvement in national and state medical societies, Dr. Engle works to ensure that public policy and physician knowledge are aligned to provide optimal pain care. He is active in The Texas Pain Society (TPS), The Texas Society of Anesthesiologists (TSA), and the American Society of Interventional Pain Physicians. He was also the primary author of the Texas Pain Foundation's Primer on Pain Medicine which is a document designed to educate Primary Care Physicians on the fundamentals of Pain Medicine. He also serves on the Editorial Board for the journal "Pain Physician" and as a section editor of the journal "Interventional Pain Medicine Reports." In addition, he is regularly invited to lecture both nationally and internationally in the field of pain medicine.
Dr. Engle adds, "I love what I do because I think pain is a very complex topic and I have to think about each patient individually and help them come up with a plan that works for them. The thing that gives me the most joy is seeing patients follow through with that plan and seeing them enjoy a great deal of success with their pain care."
"It's rewarding for us because pain management is not the easiest specialty. We treat and deal with quite a few patients, day in and day out, so it is certainly challenging. But, listening to our patients and helping them discover a plan that works for them makes our challenges into rewards," details Dr. Liu. He concludes, "However, when we can make an impact on a patient's functional capacity and their overall quality of life, that is the most rewarding part of all."
For more information-visit https://www.ippmcc.com/
Call 361-387-0046