Sister Act: Project iConquer Helps Coastal Bend School Children Conquer Childhood Obesity and Diabetes
By Rudy Arispe
Sisters Sara, Saherish and Zoya Surani have an important message that they want to share with 3 to 7-year-olds in the Coastal Bend and that is to "chews" wisely, such as fresh fruits and vegetables, to conquer obesity and diabetes.
In 2013, the Surani sisters created Project iConquer, a diabetes awareness program which specifically targets young children. To date, the program has reached more than 20,000 students in 35 area schools and has raised more than $180,000 in local, state and federal grants.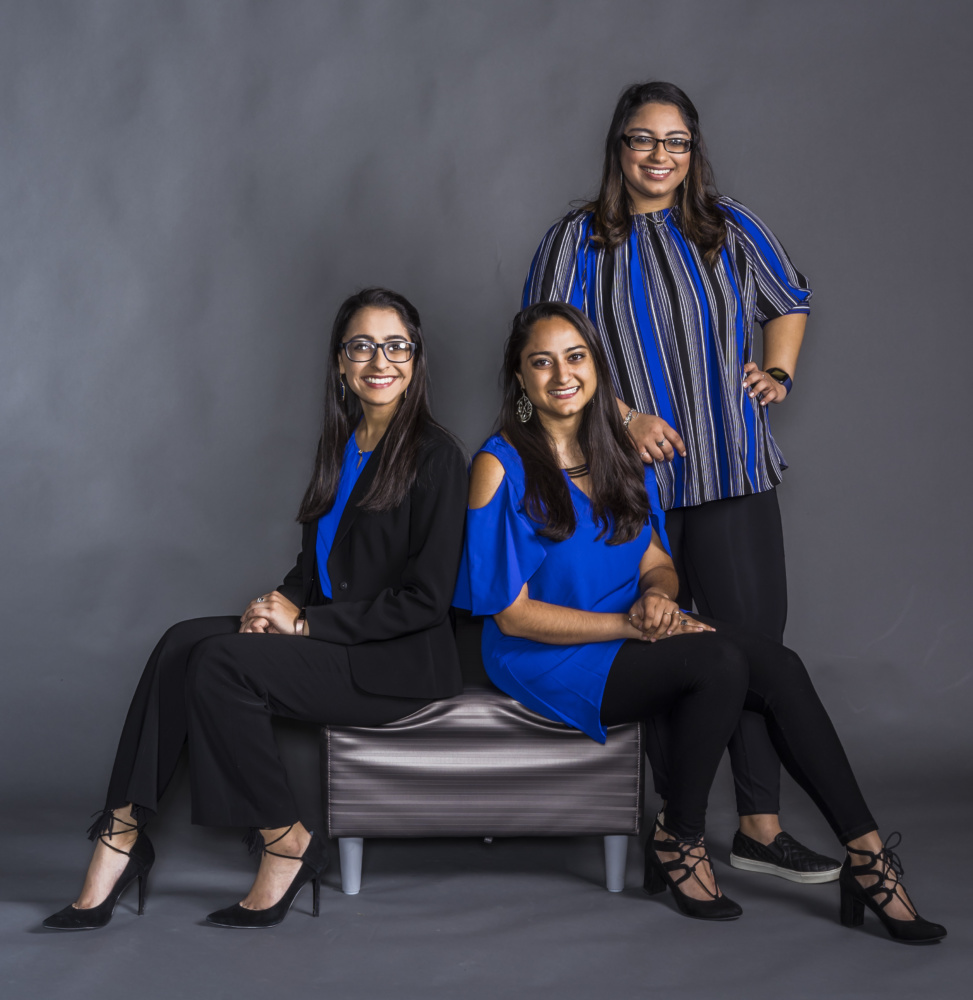 "We started iConquer when Corpus Christi was ranked number 1 in the 'Fattest Cities of America' list in Men's Health magazine in 2010," said Saherish, 19, a freshman at Tufts University who is studying political science and cognitive brain sciences.
iConquer educates 3 to 7-year-olds through a series of animated films, puppet shows and fun activities, such as Zumba dances and more.
"We focus on 3 to 7-year-olds because children usually develop their habits by age 7," said Sara, 22, a recent graduate of Harvard University with a degree in global health and health policy. "So we want to create new habits, not change habits."
Already, Sara will be putting her degree to good use. As a Fulbright scholar, she will work in Nicaragua this summer, researching mental health in a region of ongoing conflict.
Because the Surani sisters want to make sure diabetes and childhood obesity prevention messages are reaching people considered high-risk, they have made changes to the curriculum so that it is accessible to as many people as possible throughout Nueces County.
"For example, we translated all of our curriculum into Spanish to address this demographic," said Zoya, 17, who just graduated from Corpus Christi's Veterans Memorial High School and will attend Harvard University this fall to study mathematics on a pre-med track. "Also, we're in the process of converting our curriculum into Braille and American Sign Language."
In fact, parents can download health-related books and videos for free at www.iconquer.us. "We want to make sure our materials have the biggest impact possible," Zoya said.
Marsha Hutchens, a counselor at Veterans Memorial, has known all three sisters since they attended the high school. She has seen the impact that iConquer has n elementary students in the Corpus Christi Independent School District.
"What I really like about the program is that they actually introduce healthy foods to students at the schools," Hutchens said. "Also, many students had never even seen certain fruits and vegetables, such as tomatoes, until (the Surani sisters) brought tomatoes to the presentations. Now, students will go home and tell their parents that they had celery with peanut butter for the first time. I'm also impressed with how much they have expanded the program and continue to think of creative ways to encourage kids to eat and be healthy."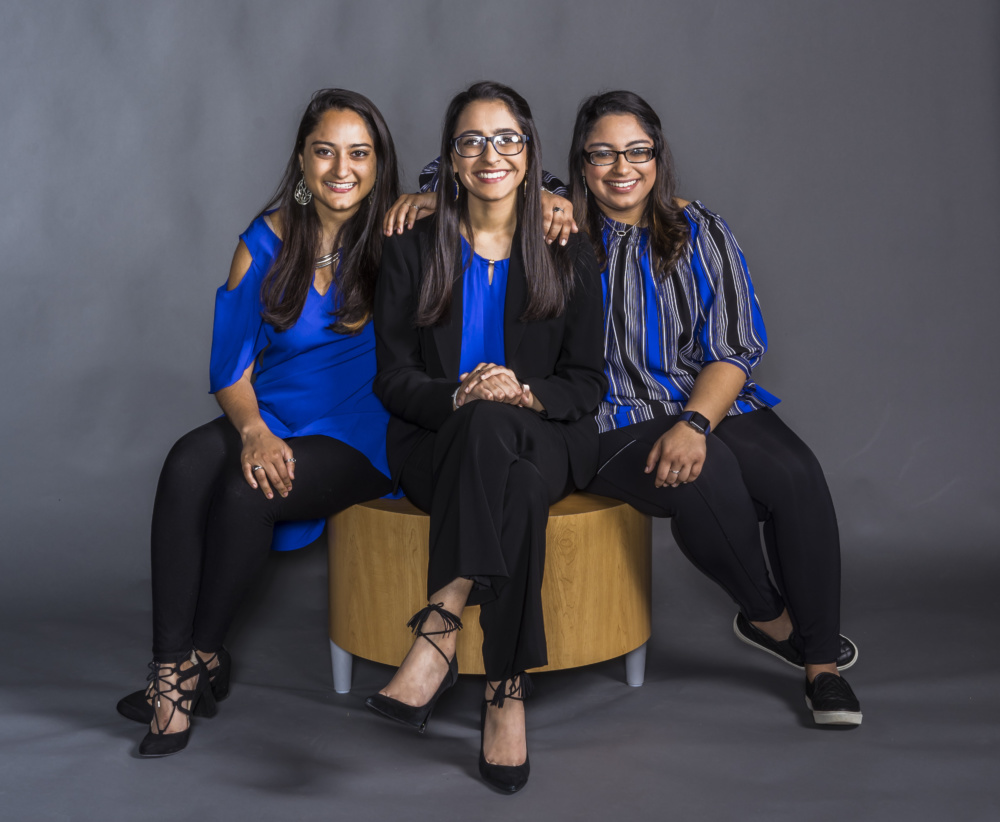 The sisters' ages, Zoya added, as well as that of the middle and high school volunteers who assist with the program, has worked in their favor in delivering their message to school children. "Having the program in which youth teaches youth, students are more likely to listen to us and really absorb the information about healthy habits and the dangers of obesity and diabetes and how to prevent them."
Saherish recalled that both she and Sara were in middle school when they first started planning to launch Project iConquer and found it all to be quite daunting. However, the sisters credit their father, Dr. Salim Surani, Medical Director of the Intensivist Program at Christus Spohn Hospital Memorial, and mom, Zehra, who is working on her Ph.D. in Industrial and Organizational Psychology, for guidance and assistance.
"Our parents helped us immensely," Saherish said. "They helped us with how to apply for grants, writing grants and to effectively deliver presentations." Dr. Surani is also the President of It's Your Life Foundation.
For the Surani sisters, iConquer has given back to them immeasurably, just as they have provided an infinite impact to the Coastal Bend community. "We gained skills in learning to become better communicators because we had to present our ideas in front of organizations to receive funding, as well as to the students," Saherish said. "We've also learned about working with others and making sure our ideas were represented, as well as educating and being patient with students at such a young age." Conflict resolution, technological skills, scheduling and logistics are among the other skills the trio has acquired.
iConquer is a program under the It's Your Life Foundation, a nonprofit committed to creating a healthier community by educating and encouraging everyone through creative projects. The foundation is funded locally through partnerships and physicians. For more information, visit www.itsyourlifefoundation.org.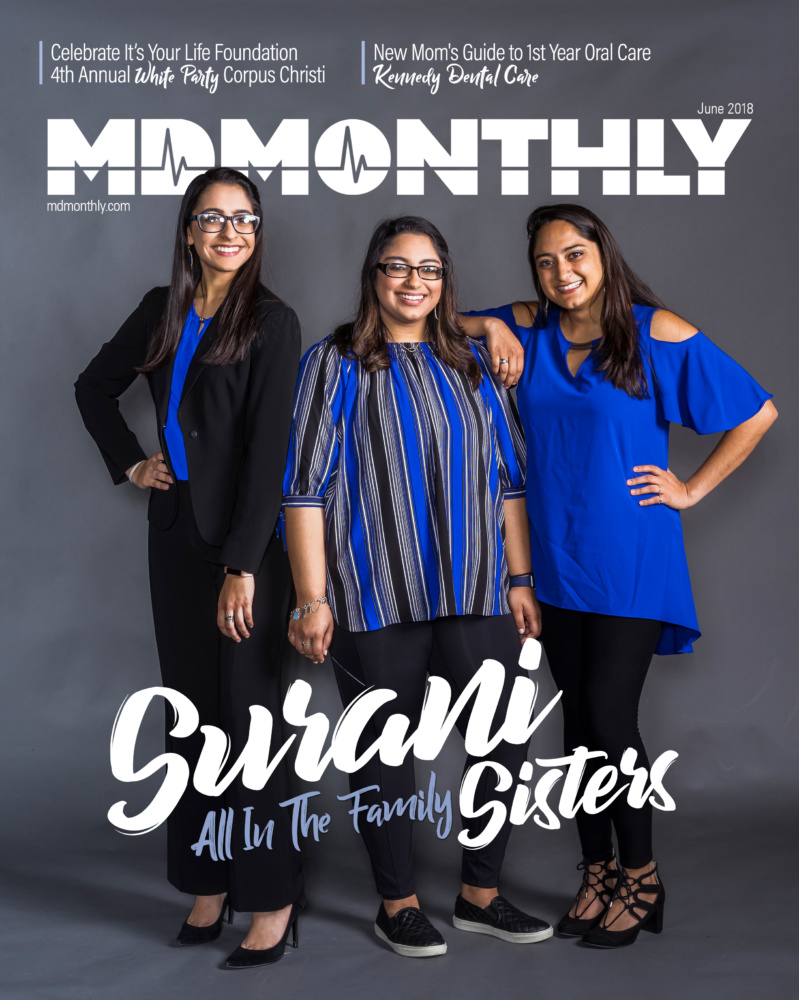 Proceeds from The White Party benefit It's Your Life Foundation. For sponsorship and tickets visit: https://www.thewhitepartycorpuschristi.com