Oncologist Dr. Aftab Mahmood Goes Above and Beyond for his Patients in Corpus Christi
By Kiko Martinez
For Dr. Aftab Mahmood, becoming a physician was always in the realm of possibilities.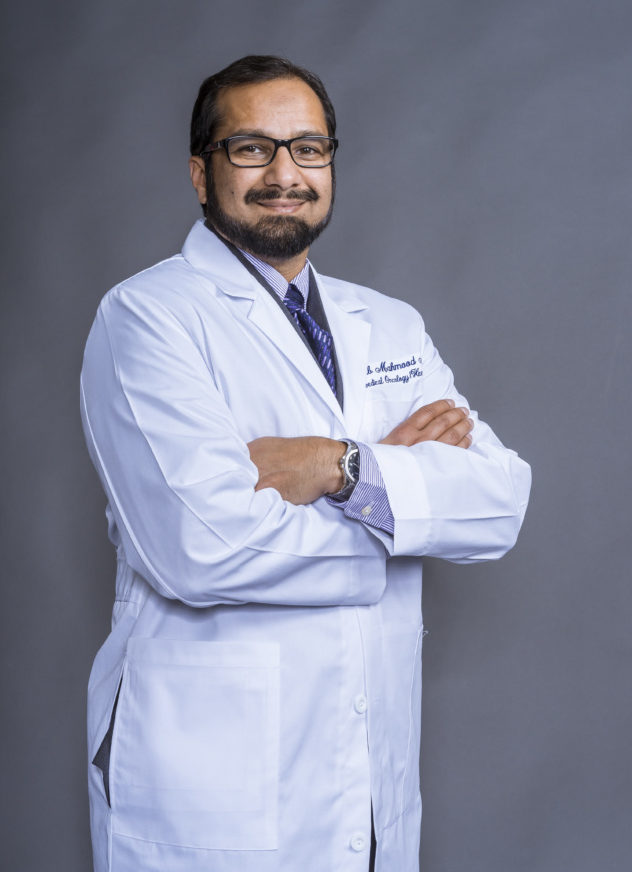 Growing up in Pakistan during his formative years, Mahmood, who is now an oncologist/hematologist practicing in Corpus Christi, Texas, remembers his late father, Zahoor Ahmed, instilling a strong work ethic in him when he was a young man. His father, who worked as a pharmacist and owned his own pharmacy, would take him on weekly trips to visit with doctors where he would discuss the best and most affordable medication options for their patients.
"He wanted me to go to see if I would develop an interest in medicine," Mahmood said. "He had this goal in mind that he wanted all his kids to be physicians."
Becoming a physician was something Ahmed always wanted to do, but never got the opportunity to pursue his dream. Instead, Mahmood would be the one to pick up where his father left off. He decided to follow in his father's footsteps in the medical field and train to be a doctor. Oncology and hematology became his calling.
"It was my passion to go into a field of medicine where I could alleviate the suffering of cancer patients and improve their quality of life," Mahmood said. "It is important to me to make a difference in their lives and give them a realistic fighting chance."
Mahmood started at Baqai Medical University in Karachi, Pakistan, where he earned his medical degree in 1996. After medical school, Mahmood did his internal medicine residency and served as a junior faculty member at Michigan State University until 2002. Mahmood then packed his bags and traveled 700 miles east to Boston to do his fellowship training in oncology and hematology at St. Elizabeth's Medical Center with Tufts University School of Medicine. He was there until 2005, when he moved to Corpus Christi to start his practice.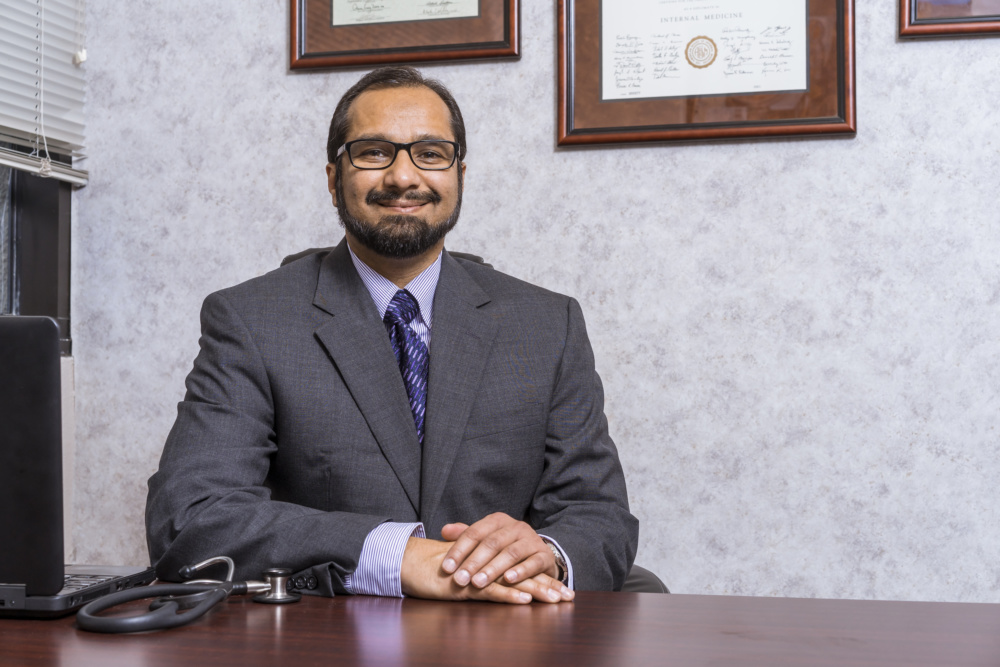 For the last 13 years, Mahmood, who is board certified in medical oncology and trained in hematology and an adjunct clinical assistant professor of medicine at the University of North Texas Health Science Center in Fort Worth, has been treating adult patients with cancer, leukemia and blood and immune system disorders. He said he strives to provide his patients with innovative chemotherapy, immunotherapy, targeted treatments and opportunities to be part of clinical trials to improve their outcome. Mahmood works closely with MD Anderson Cancer Center and other university hospitals to refer patients for rare cancers that require a more specialized care not available locally.
"The best part of my job is seeing the optimism and hope in the eyes of cancer patients after they have completed their cancer treatment and they are able to get back to their normal life," Mahmood said.
"It is important to me to make a difference in their lives and give them a realistic fighting chance."
While he has seen many happy endings in his practice, Mahmood would be the first to admit that his specific medical field is a very emotional one. For every case of treatable cancer he sees in a patient, there is one that is not. No matter what the prognosis, Mahmood feels it is his responsibility as a physician to provide an emotional support system for the patient, so they will know he is there for them and will fight hard every step of the way. He picked up these principles from his father; he remembers his father would give away medicine to patients in Pakistan who couldn't afford it. That compassion, he said, is part of who he is as a doctor and as a Muslim.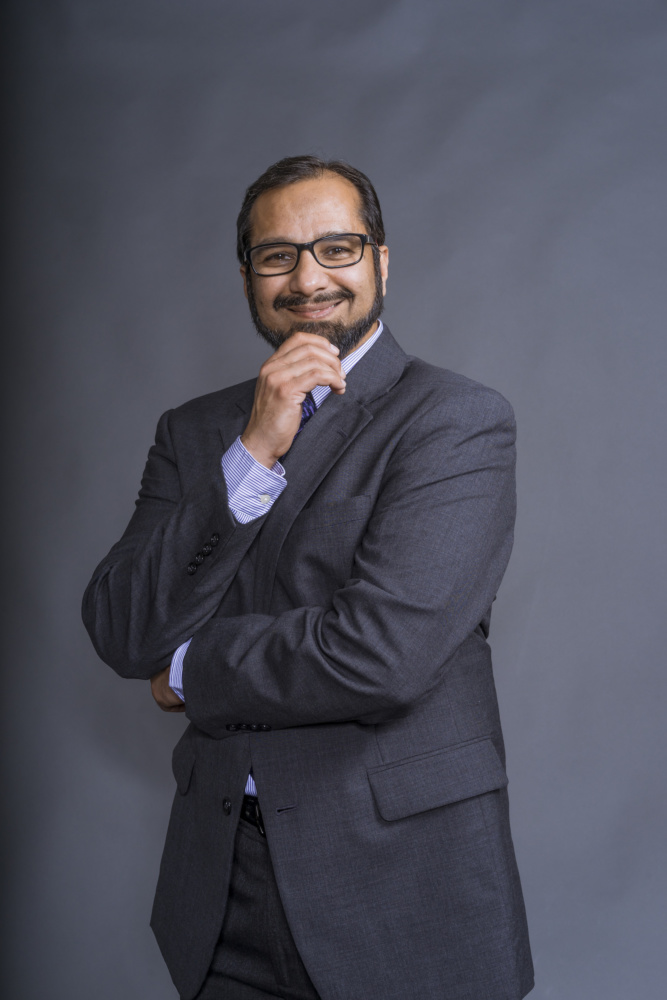 "This is how we were raised," Mahmood said. "As a Muslim, you want to help humanity in any way you can and provide the care and support to the extent that you can. The Muslim religion expects us to go above and beyond and that's what I always try to do."
When he first moved to Corpus Christi, Mahmood, who is also certified by the American Board of Internal Medicine in Palliative Care Medicine, remembers a patient who came to him with Stage 4 lung cancer. Mahmood remembers him because even though his particular type of cancer was incurable, he always had an upbeat attitude. In these cases, Mahmood knows it's his job to provide the best quality-of-life care he can for as long as he can. He adds, however, that it's tough not to become attached to patients like this.
"Even if we only see them for a year or two, it feels like we've known them for a lot longer," he said. "Oncology can be very depressing when you have to break bad news and tell someone there is nothing you can do to make their life longer. For that particular patient, he was surrounded by his family and fought hard. When it came closer to the end of his life, he was the one that was carrying his family."
Mahmood said he randomly ran into the daughter of that patient many years after her father passed. She approached him and thanked him for everything he did for her father during the last months of his life.
"Those are the highlights of this job," he said. "That's what keeps me going. You can always make a good living on that feeling."
In 2015, Mahmood left his solo practice and joined the Thomas Spann Clinic to become part of a multispecialty group. As part of the practice, he is able to take advantage of bigger laboratories and radiology facilities where he can order x-rays and ultrasounds in-house.
He advises other medical students interested in oncology and hematology to follow their hearts. The practice is a demanding one, but it is also very fulfilling.
"Medical oncology is a rewarding but a difficult specialty of medicine," Mahmood said. "However, this is a great time to be an oncologist with newer treatments getting approved by the FDA. This specialty is demanding and requires great responsibility, but every one of my patients are worth it."