Kennedy Dental Care – Improving The Oral Health of Children
Kennedy Dental Care – Pediatric Dentistry and Orthodontics
By Rudy Arispe
Dr. Paul Kennedy wants parents to know it's never too early to take your child, or toddler, for that matter, for their first dental visit. It's all part of his mission to take a bite out of dental disease and help prevent cavities.
"I want to make a difference through prevention by getting the message across to parents that they should bring their children to the dentist no later than the age one," said Dr. Paul, pediatric dentist and owner of Kennedy Dental Care – Pediatric Dentistry and Orthodontics, which was founded by his father in 1969.
In fact, the American Academy of Pediatric Dentistry, Dr. Paul added, recommends that a toddler should see a dentist six months after the first tooth comes in or at one-year-old.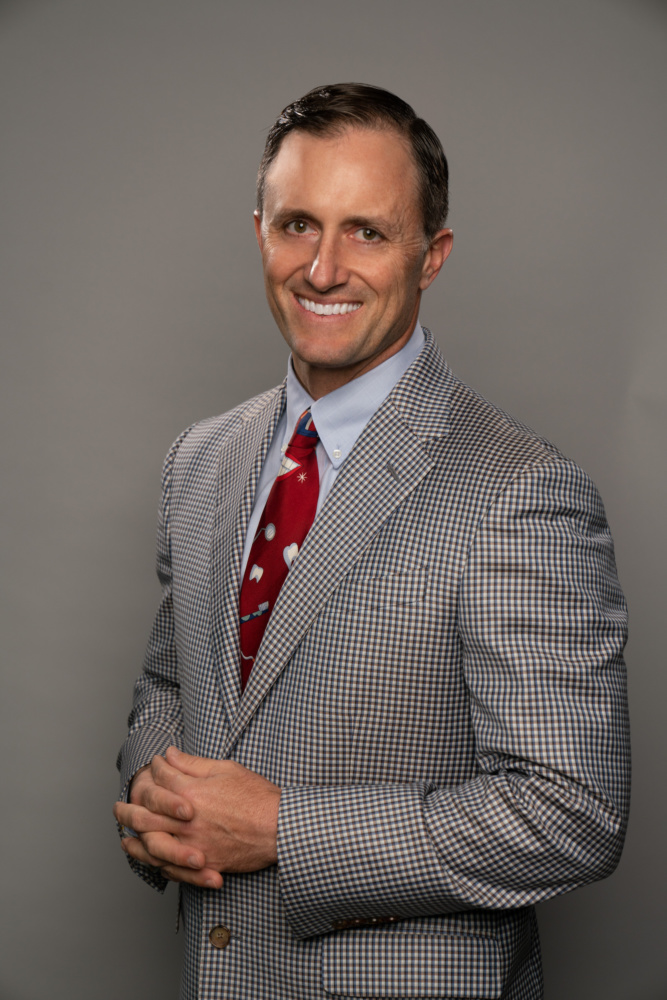 Because his goal is to improve the oral health of children in South Texas, Dr. Paul can't stress enough to parents how important it is to get their children to see a dentist early.
"Dental disease is 95 to 98 percent preventable although we see so much of it," he said. "We can show parents how to take care of their children's teeth, how decay starts and how to prevent problems before they start."
Unfortunately, however, by the time many children come to Kennedy Dental Care, they already have significant tooth decay. "We see children at 18-months-old, who have 10 teeth, and already four or five of those teeth have decay," Dr. Paul said. "We have to cap them or put medicine on their teeth to stop the decay or put temporary fillings, and then when they get older, we can do a filling or a crown.
Although Dr. Paul prefers not to crown a child's teeth, sometimes it's the only option. "A lot of times, you see kids with crowns, and you think 'what dentist did that?' It's because the dentist is trying to fix an aggressive disease, and crowns are a good option so that the child keeps his baby tooth until it falls out."
With three offices throughout Corpus Christi, Kennedy Dental Care serves infants, children, and teens with pediatric dentistry, as well as orthodontics for adults and children in surrounding cities of Portland, Alice, Port Aransas, and Kingsville.
"We provide comprehensive care, so every dentist gets to focus on what they like to do, and it's allowed me to challenge myself and take on more difficult cases," Dr. Paul said.
In addition, Kennedy Dental Care's pediatric dentists treat patients at Driscoll Children's Hospital, CHRISTUS Spohn Hospital, and Saratoga Surgical Center. "We do treatments on medically compromised patients and kids with severe dental problems who need full mouth treatment. It's done while they're asleep," he said. "We also treat special needs children, including those with autism or Down syndrome, and those who have heart transplants, kidney disease, blood disorders, and cancer or who have had cancer treatments. That's part of our specialty. We are trained to manage patients with complex medical conditions."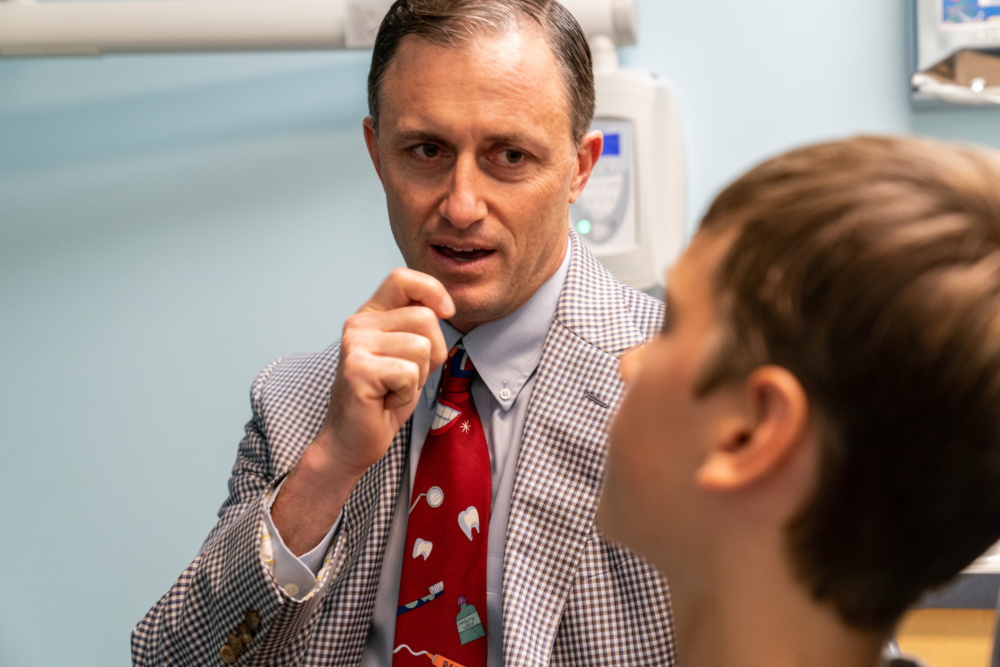 To practice pediatric dentistry or orthodontics, a dentist must complete an additional two years of specialized training after graduating from medical school and earning a DDS, Dr. Paul explained.
"We learn everything about children's dentistry. We work on children, but have faculty who oversee us," he said. "We see difficult situations and routine situations. But, as a dentist, you're practicing, and every year you learn more and more and get better at your skills."
Orthodontics is also a specialty that Kennedy Dental Care offers and it is a big part of the practice under the direction of Dr. Timothy Kuhlman, who sees patients at the Saratoga and Calallen locations.
Kennedy Dental Care offers Invisalign in addition to traditional braces. "We are doing more Invisalign on teens, and there are some great advantages," Dr. Paul said. "You can take them off, so that you can brush and floss your teeth. Invisalign is a clear aligner that snaps on your teeth. People often don't know that you're wearing braces."
However, Dr. Kennedy explains that Invisalign is not for everyone.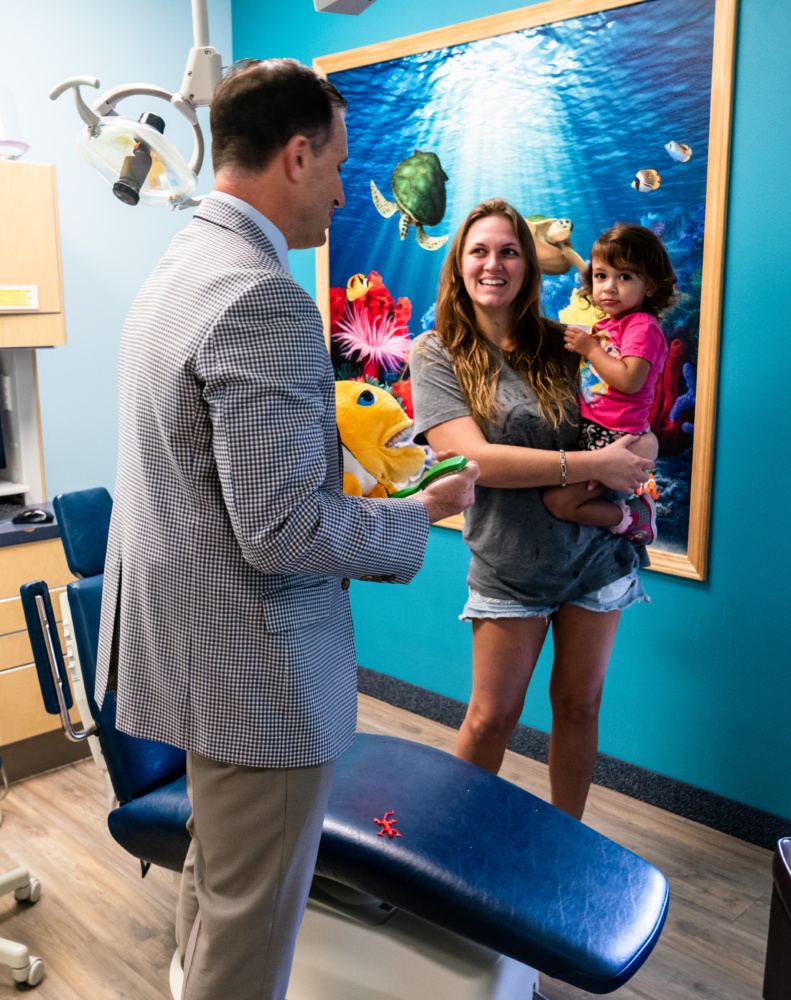 "They have made some changes with it that allows orthodontists to use it on more patients," he said. "They now put an attachment on your teeth that acts as a bracket. You can twist and turn the tooth."
Gone are the day of making messy molds to obtain an impression of a patient's teeth. Today, it's all about technology and 3D imaging. "We use a wand to build a 3D image of your teeth," Dr. Paul said, "and then Invisalign can make a tray off that digital image."
Kennedy Dental Care will reach a major milestone when it celebrates its 50th anniversary in 2019. When Dr. Paul's father, Dr. Paul A. Kennedy Jr., opened his dental practice, he worked by himself. Later, he invited partners to join him, which led to the eventual expansion of three busy locations with the Saratoga office serving as the flagship office.
"We have continued to grow and maintain the model of treating people like we would want to be treated as patients," he said. "We're also proud that some of our staff have been with us more than 30 years; others have been here more than 20 years."
Kennedy Dental Care has evolved over the past 50 years, of course, and that includes acquiring new technology and becoming a fully digital practice since 2008. That technology now allows Dr. Paul to use laser in his dental procedures, such as a frenectomy, a simple procedure that removes some of the frenums in the mouth. The frenum is the muscular attachment that connects the bottom of the tongue to the floor of the mouth.
"Some babies are born with a more restricted frenum. If it's severe or if there is a moderate restriction, it can affect feeding or speech," Dr. Paul explained. "After lasering off that tissue in just a couple of minutes, that baby immediately does much better. It's not often that we do a frenectomy, but it's something we offer."
Business administrator Beverly Hayes, 60, started with Kennedy Dental Care helping at the front office when she was 25 and has known Dr. Paul since he was 10-years-old when he would visit his father at work.
"This is a great place to work," she said. "We love taking care of kids, and we're like one big, happy family. After 35 years, I still look forward to coming to work."
Through the years, Hayes has seen how the dental practice has evolved from when she first began working here in 1983. "We didn't have computers back then, and now technology is important to us," she added. "We now have intra-oral cameras and digital X-rays."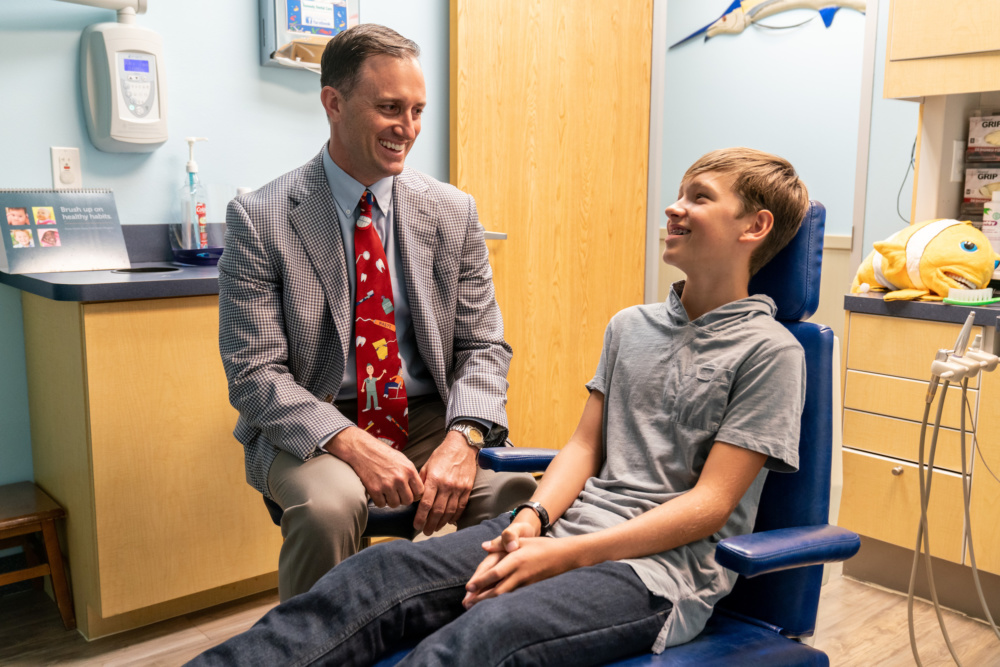 Dr. Paul, meanwhile, is grateful to have been exposed to dentistry at an early age, long before he enrolled at the University of the Pacific School of Dentistry in San Francisco and then receiving a certificate in pediatric dentistry from the University of Texas Health Science Center in San Antonio.
Working at his dad's dental office gave him a head start in his pursuit of a DDS degree. "I learned how to do almost everything," he said. "I took X-rays, sterilized instruments, poured study models and did measurements for orthodontics. We used to do stone models, so they needed to be trimmed and polished. I also did a lot of lab work, which helped tremendously in dental school, because we had to do a lot of our own lab work."
After graduation, Dr. Paul already had a job waiting for him in Corpus Christi. "It was easy to come back," he said. "I had patients on day one."
For more information about Kennedy Dental Care – Pediatric Dentistry and Orthodontics, visit www.paulkennedydds.com or call (361) 992-9500.