Metabolic Syndrome with Dr. Nilesh Patel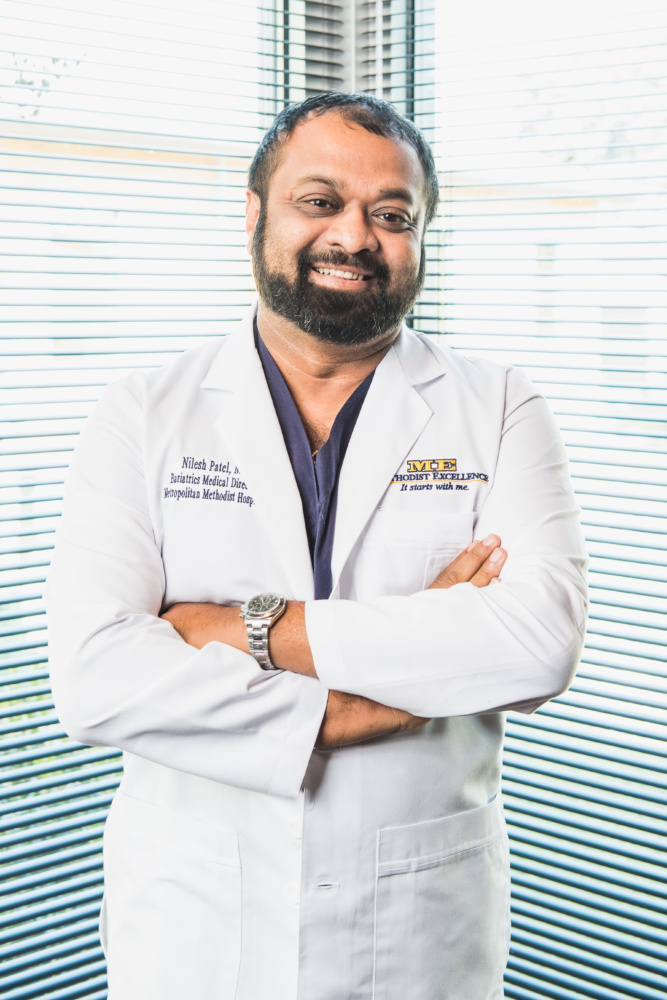 I am Dr. Nilesh Patel and I'm part of Texas Bariatric Specialists. I'm a bariatric surgeon who was trained specifically in minimally invasive bariatric surgery in Pittsburg. I've been in practice in San Antonio for almost 15 years.
One of the most important things to me, in my job, is helping to make dreams come true. That's pretty simple when you're talking about obesity. It's being able to ride a rollercoaster, go to a quinceañera, fit in an old wedding gown. Those are the kinds of dreams we're talking about, bariatrics can make that happen.
Metabolic syndrome is really a constellation of findings that we'll find in a patient. It's someone who is overweight, has high blood pressure, elevated blood sugars or insulin resistance and has a problem with cholesterol. When you have three or four of those components, you have metabolic syndrome. That's how we put together this cluster of symptoms and signs to be able to find a patient's risk profile.
For a long time obesity was the disease. The fact of the matter is, you can be 300 pounds overweight and not have metabolic syndrome. High cholesterol and elevated blood sugars, come together to cause metabolic syndrome. The thought process behind coming together to come up with metabolic syndrome emphasizes the fact that obesity is just one of the risk factors that leads to these life-threatening conditions. So, you can have metabolic syndrome without truly being obese. It's scary because we shouldn't be thinking this is a disease for people who are truly overweight.
Unfortunately, metabolic syndrome is deadly. You are two times more likely to have a heart attack or a stroke, you're seven times more likely to get diabetes, and you are much more likely to die prematurely. When you put those two risk factors together, alone in the metabolic syndrome risk factor you lose at least 10 to 15 years off your life expectancy.
So, we have a complete gamut of ways of being able to help patients in regards to help control those conditions and help resolve metabolic syndrome with the help of lifestyle changes. We can start with just a meal plan. We can supplement the meal plan with weight loss medications that are designed to get the weight off and resolve these conditions. We also offer weight loss surgery with multiple options that are very effective in being able to cure or put these conditions into remission.
If you or your loved one think you have metabolic syndrome, please visit our website at www.bypassdoc.com or call us today at (210) 695-2757.