Helping Patients Find Their First Breath Again
By Rudy Arispe
Gloria Loos, 77, used to enjoy playing tennis, running and exercising. However, her active lifestyle was derailed when she was diagnosed with emphysema in 2009. In March 2014, she was hospitalized when her condition worsened. Doctors informed her family that there is an end stage to every disease and Gloria was near, if not there.
This conversation with her doctor moved Gloria's son, Jason, to immediately call Dr. Raimondo, President/CEO of Pulmonair to seek assistance. Jason stated, "Dr. Raimondo said, 'We're going to make arrangements with the hospital and her doctor for the equipment to be delivered, so that she can get IPV (intrapulmonary percussive ventilation) treatments as prescribed'." Jason's mother was transferred to Warm Springs Specialty Hospital, currently known as PAM in New Braunfels, Texas because several respiratory therapists were experienced with IPV from SAMC formerly known as BAMC's ISR Burn Unit.
Mrs. Loos was very sick before she received her first IPV treatment. She was disoriented x3. When you are disoriented x3 you do not know who you are, where you are and what time or day it is. Mrs. Loos' confusion was a direct consequence of her hypercapnia or high blood CO2, which makes the blood acidic and affects the performance of all the other organs in your body. IPV was administered noninvasively via a non-vented mask because she was unable to hold the mouthpiece in her mouth. After a 12 minute treatment with IPV, she had regained her mental status. She immediately began to talk about how her lungs felt great like fresh sparks of oxygen were entering her body and it was a good feeling. During her stay and recovery, the physicians at Warm Springs continued her IPV therapy sessions several times per day and within a month she was released and has continued IPV treatments at home to date. It has been four years since her release from the hospital.
A Real Patient Story: My husband has been using an IPV machine from Pulmonair for years. I truly believe it has saved his life. Prior to using the machine he was hospitalized multiple times for pneumonia (5 times in one year!). The breathing machine protocol, along with his medications has helped him deal with this COPD and remain a healthy, active 81 year old! – Patti Orsi
In a video interview following her release and continued usage of IPV on a daily basis at home, Mrs. Loos stated "I was able to go without using my nebulizer a lot longer and was able to breathe better." She also included, "I'm actually walking farther than I did before I went into the hospital. It will give you a feeling of wanting to live more because you're not so exhausted."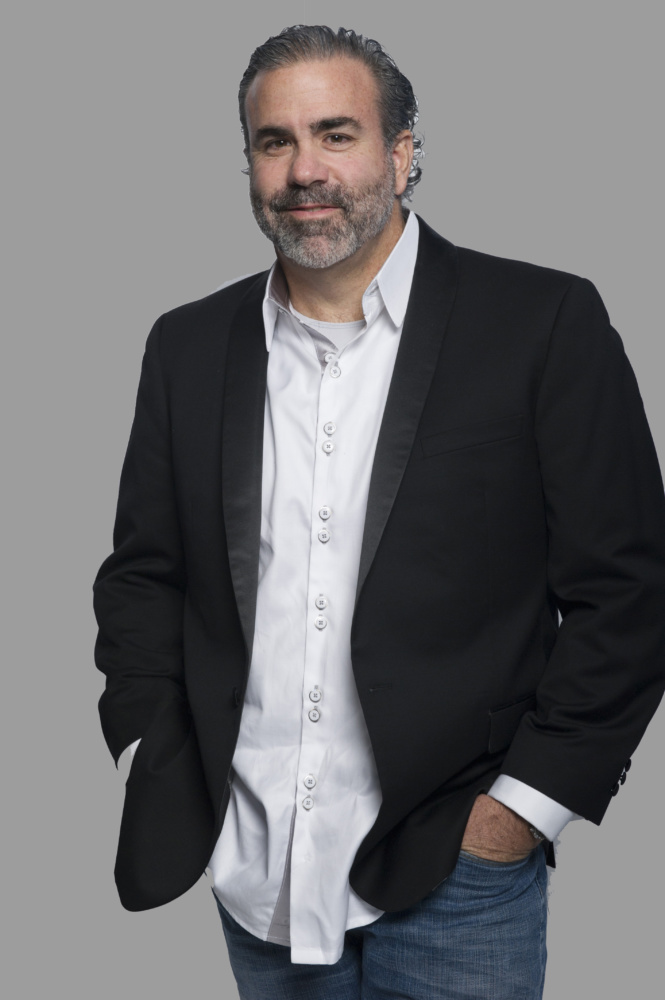 Dr. Raimondo believes that Mrs. Loos's last statement is very important because "IPV gave her HOPE and hope is a powerful word." Patients who suffer from chronic diseases begin to lose hope as their disease progresses. Depression, anxiety, fear and a general loss of hope undermines the patient's persona.
Since 2010, Pulmonair has been providing IPV (Intrapulmonary Percussive Ventilation) to patients suffering from various forms of lung disease including chronic obstructive pulmonary disease (COPD). IPV is a lung conditioning therapy that sends small and fast bursts of air into the lungs. It also gently percusses and opens up the airways. These bursts of air make it down to the alveoli, which are the structures where gas exchange occurs, and loosen and free mucus from airway walls to return the mucus and debris from the deep part of the lungs to the upper airways where the patient can cough it up or be suctioned if the patient is intubated.
A rudimentary visual explanation follows: Imagine placing an empty glass in your sink directly below the faucet. Turn on the water and the water will hit the bottom of the glass and the water will come back up the sides of the glass. This occurs in our airways when we use IPV. According to the inventor, Forest Bird, IPV generates 55% less mean airway pressure when compared to other conventional ventilators with respect to attaining the same blood gases. For more than 20 years, IPV has been proven safe and effective for patients of all ages. IPV is being used in very prestigious medical hospitals in Texas including MD Anderson in Houston. Our military has used it here in San Antonio to transport our wounded soldiers over from Iraq and Afghanistan when involved in explosions. In addition, a few local hospitals that are currently using IPV include University Hospital, CHOSA, Methodist, Baptist and Guadalupe Regional hospitals.
A Real Patient Story: I was diagnosed with Type A Flu on January 13th, then on January 19th, I was daignosed with pneumonia. I am conviced tha without my IPV from Pulmonair machine, at the very least, I would have been in the hospital. – Donna Griffith Sweet
Those who benefit from IPV treatments, Dr. Raimondo added, are individuals suffering from any chronic lung disease including, but not limited to emphysema, cystic fibrosis, acute pneumonia, neuromuscular patients, premature lungs, chronic bronchitis, acute and chronic asthma, ALS, post thoracic surgery, etc.
Eric Van Hell, 26, is another Pulmonair patient whose health has dramatically improved from IPV treatments. "He was frightened of being put on a ventilator," Eric's mother, Yvonne said. "Putting him on the IPV was like patting him to sleep. It would calm him down, and it's been part of his respiratory care ever since. His lungs are clear and get more oxygen, and he's more alert. Every year, we lose a little something (with Eric), but IPV helps us maintain what we do have."
Dr. Raimondo knows all too well the devastating effects of COPD. His motivation to bring IPV out of the shadows of the hospital's ICUs, NICUs and the Burn Units started before he even heard the acronym IPV. Early in 2005, he watched helplessly as his father succumbed to his lung diseases- emphysema and small oat cell cancer. Dr. Raimondo stated, "I remember sleeping in my dad's hospital room every night and being woken up at all hours of the night for different breathing therapies and blood tests. I remember at one point when my father knew it was coming to the end before he blacked out. He told me he loved me which was not something he said often and he also told me he was scared and he regretted smoking all those years even though he had quit 15 years prior."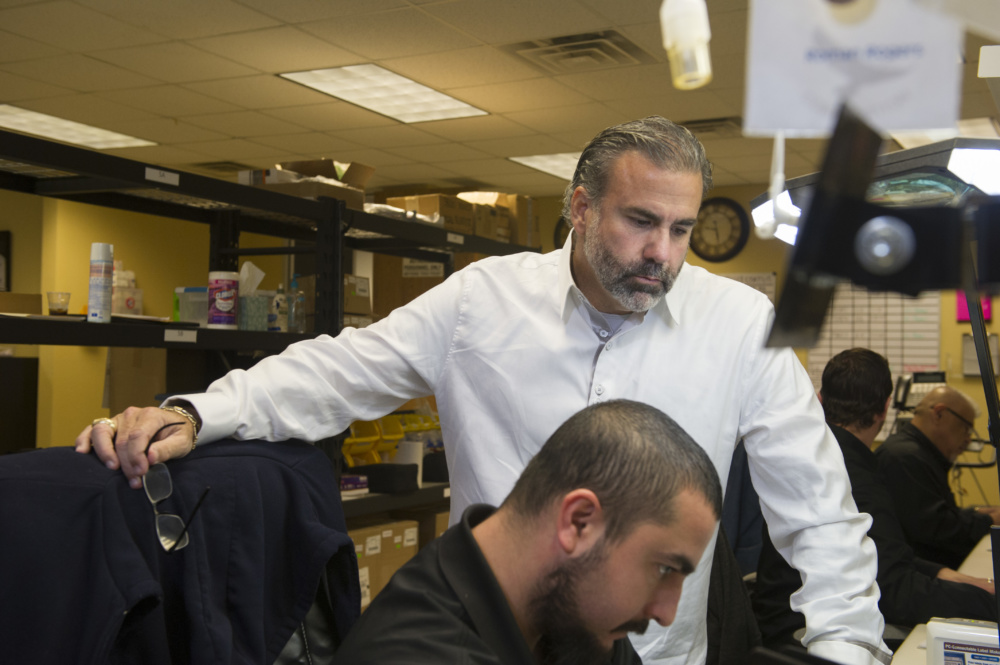 "My father was never offered IPV as a treatment option at Spohn Hospital in Corpus Christi, Texas. I do not blame the doctors or the hospital for not knowing; this technology has been misunderstood in the U.S. market almost since its onset. We have the best medical system in the world, but every system has its weakness. Recently a wise Pulmonologist in Corpus Christi asked me why IPV was not more mainstream? I've asked myself this question a thousand times. The only answer I have is HOW does a therapy like IPV thrive for 20 plus years in our medical model without a consistent reimbursement. No reimbursement typically would be the death of a product line. Things are starting to come around for IPV because of these incredible patient outcomes. The reason it's still around is that IPV saves lives and improves outcomes."
A Real Patient Story: My experience has been exceptional. I use my IPV machine with my breathing treatments. I take a treatment in the morning and evening before bed. I am amazed at how it opens the bronchial tube's and how much function it has allowed me to have. I have severe COPD and am so happy. I now have this machine in my home. The sales rep was helpful and courteous and making sure I understood how to work it. Thanks for introducing me to this machine with my stay in the hospital. – Kathy Connolly Drake
He continues, " I was told a long time ago that Forest Bird, the inventor was asked to do more studies on IPV and he told the doctor to stick to the kidneys and he would take care of the lungs so IPV was given a reimbursement code with zero reimbursements. This is a second-hand story, but it does explain why we have a code with zero dollars for the reimbursement. Knowing what I know and seeing what I've seen makes this ridiculous because if more patients were treated with IPV, then millions if not hundreds of millions of dollars could be saved annually. The reason is that IPV can reduce hospital readmissions, reduce the length of stay in the hospital, can reduce the usage of antibiotics, and can slow down the progression of chronic lung disease. Pulmonair's mission is to help patients and their families breathe easier by providing innovative respiratory solutions.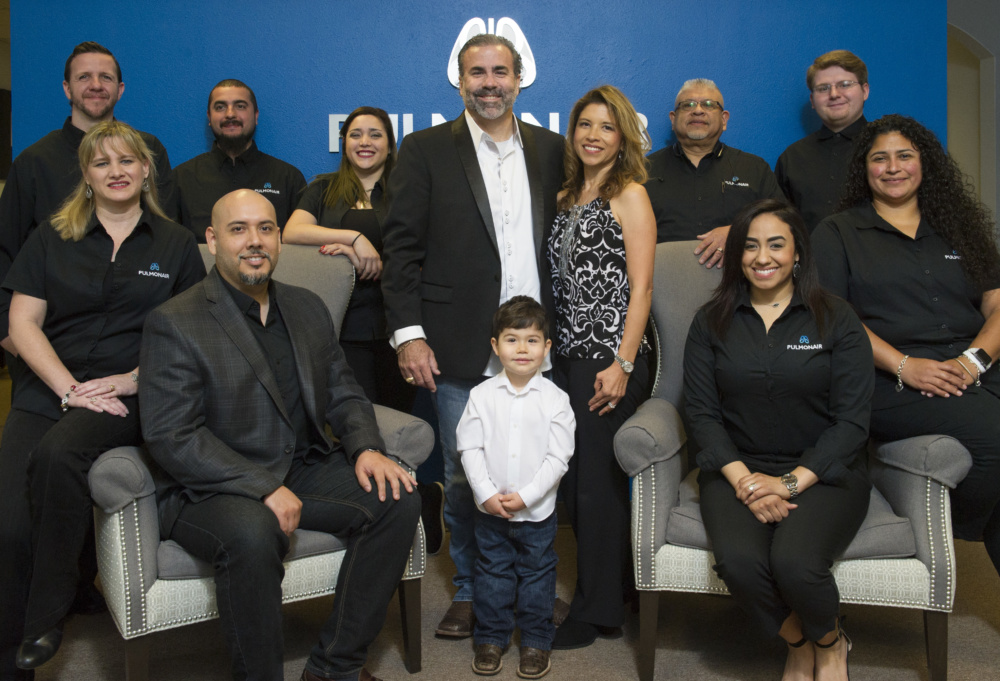 In review of why IPV is so unique: IPV is the only home and/or hospital therapy device to do these three tasks simultaneously with or without the cooperation of the patient. This translates into the fact that the patient can be in a coma or conscience. IPV ventilates and oxygenates the patient, IPV effectively and gently resolves atelectasis, which means opens up airways, and lastly IPV mobilizes secretions from the alveoli to the upper airways where it can be coughed up or suctioned.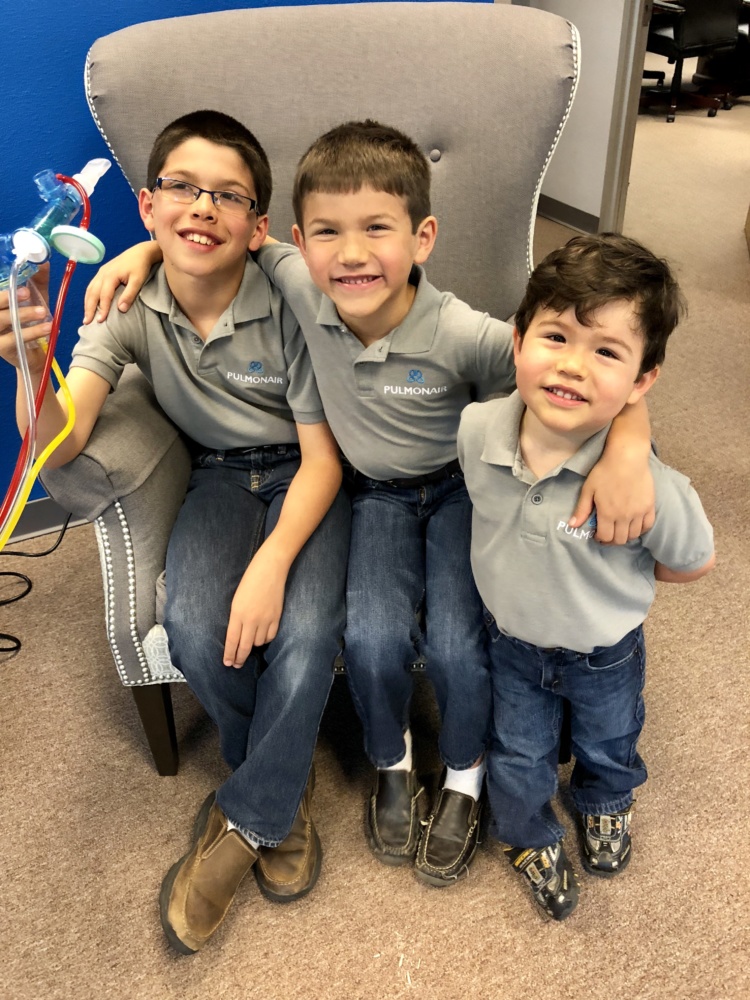 There are other devices that do one of these three tasks, but there is no other device that does these three unique functions at the same time, which make IPV the most misunderstood and underutilized respiratory therapy device in the United States. IPV works through Bernoulli and Venturi laws that are built into the phasitron. This is what gives a lung protective strategy. IPV has an automatic clutch inherently built in that decreases the flow as resistance is applied to it and will increase flow as resistance is reduced to it.
IPV treatments generally last between 20 to 30 minutes. IPV has a humidifier that uses physiological saline to help humidify the high flow and simple bronchodilators can be used as well. Many patients report significant improvements in activities of daily living and increased vitality when they incorporate IPV in their daily lives.
For more information about IPV treatments, visit www.pulmonair.org or call (210) 923-9500.