Altus Hospice Care – Celebrating The Executive Directors That Give Patients The Best Rest of Their Life
By Jody Joseph Marmel and Jessie Moore
What's the first thing that comes to mind when you think hospice? Be honest. You may think only of someone who is terminally ill and the emotional journey that goes with it.
At Altus Hospice Care, their objective is to change that perspective you have and provide the most unique and authentic experience for their patients and loved ones. While highlighting seven Altus Hospice Care sites throughout Texas and the individuals pushing this message, we dive deeper into this new concept of living while you're dying.
"It's about how you live and the memories you make," explains Jessica Taylor, the Senior Vice President of Sales and Marketing at Altus Hospice Care. Each Altus Hospice Care site has an Executive Director driving the team and message throughout their region. Taylor continues, "Each Executive Director's job is to make sure that our patients have the best rest of their life we can provide." Their role is similar to that of a CEO, and they are responsible for executing the company goal.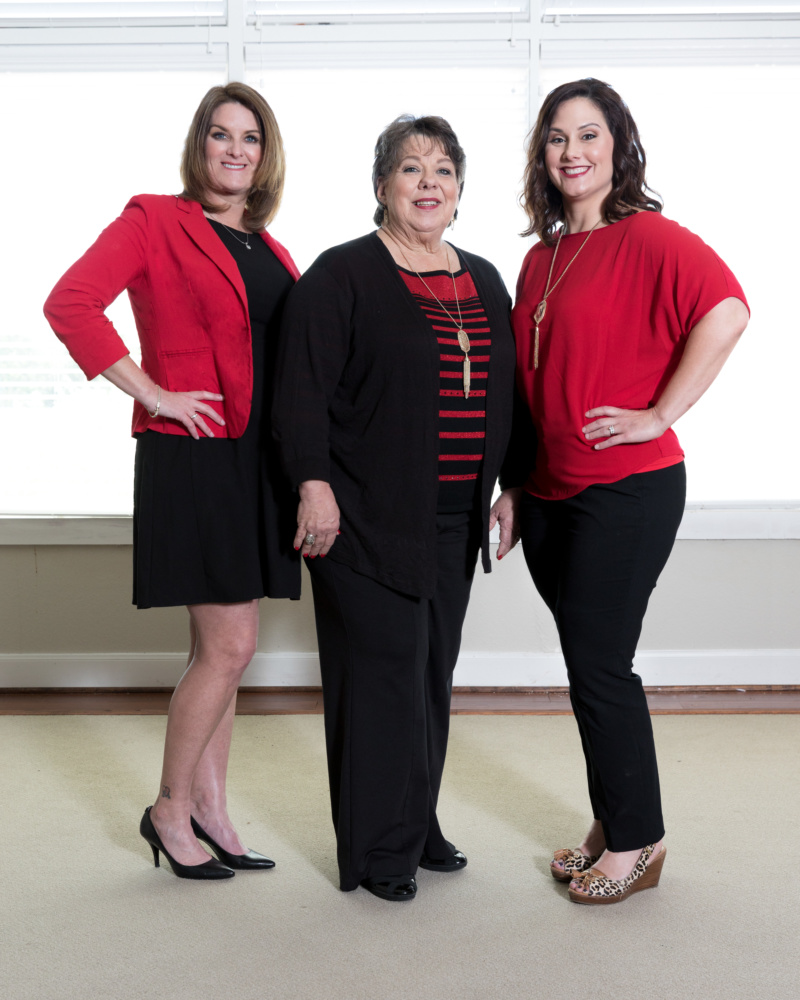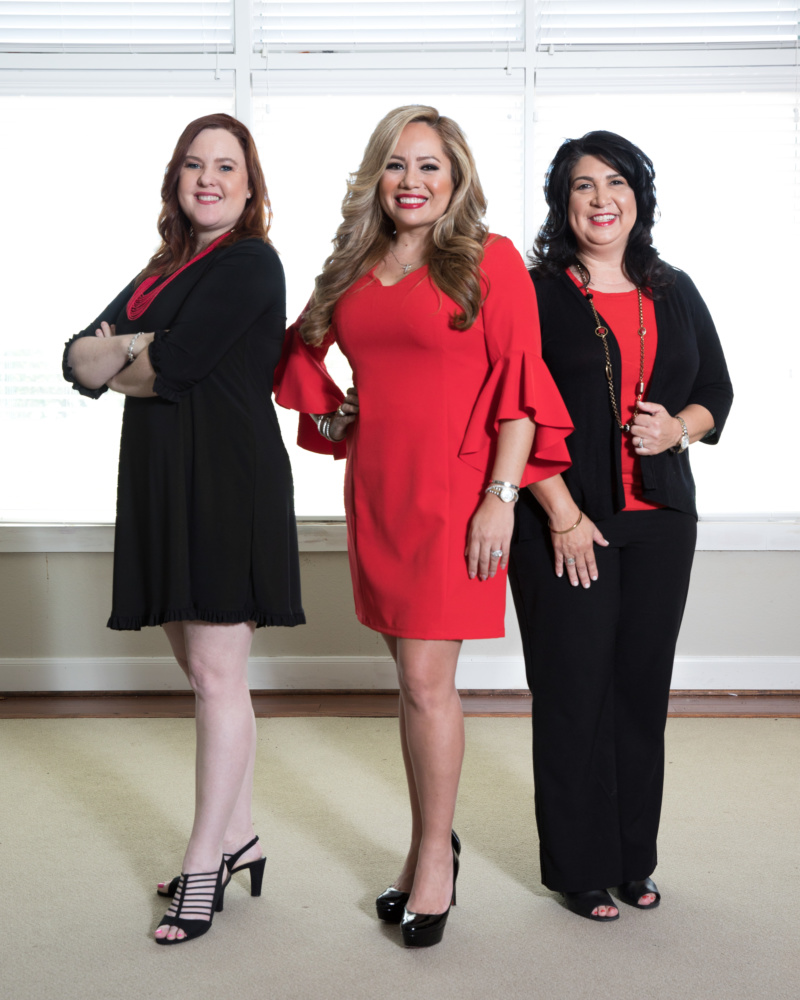 Never overlooked, the Executive Directors are being honored for their hard work, devotion, dedication, endless compassion, and the remarkable skill sets they bring. Like an orchestra conductor, they streamline the company vision for their team and patients.
The policies and procedures are the same throughout the Altus Hospice system. They all believe in offering the Hospice Benefit to all people. All of the sites deliver compassionate, high-quality care to patients and clients in their homes or places of residence including long-term care facilities and assisted living environments. Each team focuses on each unique patient to deliver the appropriate care and emotional support to their patients and their families.
Executive Directors are prepared to take patients on the unique and authentic journey of the 'best rest of your life'. Taylor says, "The Executive Directors want the patients to make memories and enjoy those last moments. Each one of the Executive Directors pad those moments softly and with time, this helps the patient as well as the family."
Hospice care has had a negative connotation for decades, but the Altus Hospice Care team is committed to educating their communities and putting an emphasis on the last and lasting memories that can be created for all of those involved with the patient and their care. "It is not about how you die," states Taylor. "It is about how you Live.". Altus Hospice Care wants to create those memories that you may think are not even feasible. Go fishing one last time with a grandson, greet a newborn family member, enjoy a few more sunsets and sunrises…with the leadership of the Executive Directors, those are the memories Altus Hospice Care can provide for a patient. The loved ones of patients are right there to travel on the journey as well.
To celebrate creating memories and lasting moments with the highest level of quality care, Altus Hospice Care applauds each one of the Executive Directors for their excellent care that is extended to each patient and their families. In fact, 80 percent of the families that deal with hospice care wish that they had known about hospice care sooner. Taylor ends, "Our focus is on what we can do for our patients and their families. For the Altus team, we all believe that when the curing stops, the caring begins." Executive Directors continue to focus on living, compassionate caring, and creating those beautiful memories for the patients and families; those memories that last a lifetime.
Austin – Jennifer Prescott, RN
Jennifer Prescott describes her role as an air traffic controller or better known as Executive Director of Altus Hospice-Austin and Burnet sites. Short and simple Prescott says, "Hospice is a gift at the end of life." The team is there for loved ones and patients ready to shepherd them through the transition.
Altus Hospice of Austin is comprised of a strong team of experienced hospice care professionals. Prescott explains, "Our capacity is endless. We are a forward thinking office with leadership that plans for growth. Staffing is based on a model that allows for census growth and all managers are Registered Nurses. We strive to keep our nurses at a ratio of one RN to 13-15 patients. This allows giving individualized attention and care to each of our hospice patients."
Over the past two years, Altus Hospice-Austin has seen the number of patients they serve double. Prescott believes that they have achieved this growth due to the way "we provide professional care with a personal touch and our excellent care. Our care model is based on three areas-Communication, Response Time, and Presence."
Prescott continues, "Providing hospice and end of life care has been a passion for me. It is honestly more of a calling. I feel that God has called me to be a hospice nurse, and my mission work is serving our community." Prescott has spent the past ten years focused on hospice and palliative care. She feels that being a hospice nurse is a privilege.
"We are allowed to enter someone's home when they are experiencing the end of their lives. This time can be filled with many emotions. This role allows me to set the direction of care with a team of dedicated professionals that share my passion. We have seen a profound impact on the community with our care. Every day, I receive calls and letters praising the care that this team provides."
This is one message Prescott received:
"I could not have kept my husband at home had it not been for hospice. The whole hospice team gave me the comfort and assurance that I had to maintain in order to face those last months once he was bedridden. Could not ask for a more caring team."
Prescott shares her visions for Altus. "My vision is to broaden the reach of serving our diverse community. We are shifting the focus from curing to caring and allowing people to live out the end of their lives on their terms. We focus on creating memories and quality moments."
Beaumont – Crystal Brottem, RN
Crystal Brottem is the Interim Executive Director* at Altus Hospice-Beaumont. She makes it clear that the focus is on making it easier for the patient and the family. When asked what quality of life meant to her and her team in Beaumont she said, "Making sure each patient has the quality of life and living what time is left to the fullest."
The bereavement program includes multiple support groups and activities to outreach the entire population. They provide care to patients 18 years of age and older. The patients can have Medicare, Medicaid, and private insurance, non-funded and self-pay. Patients can have cancer and non-cancer diagnoses, including, but not limited to, dementia, Alzheimer's, lung diseases, cardiovascular disease, stroke and coma, renal disease, liver disease, HIV, and ALS.
The Beaumont team prides themselves on their nurse to patient ratio. It is low so that the best care can be provided to all of the patients they serve. Brottem states, "The Beaumont site is well below the national average for staff turnover indicating staff satisfaction. We have over 100 years of hospice experience at this site." She elaborates, "I'm like a coach, directing and managing a team to provide the best care."
As of this year, the Beaumont site has been Joint Commission accredited. They have also been recognized as "Hospice Honors" the past two years for their championing customer service. Brottem ends with, "It's important to remember that with hospice we are all a part of the team striving for the same end result of excellent patient care."
*Summer Miller is the current Executive Director of Altus Hospice of Beaumont, out on leave.
Corpus Christi and Laredo – Yvonne Garcia
Yvonne Garcia is the Executive Director of Altus Hospice-Corpus Christi and Laredo. "Customer service is the core or our approach. We are a very seasoned team with a focused work ethic and dedication to patient outcomes and educating both patients and their families."
Garcia explains that the experience and tenure of the interdisciplinary and support team is excellent. "The core team has been together for four years and is comprised of diverse and seasoned levels of expertise including a doctorate, master's levels, and certifications in thanatology, as well as medical directors certified in hospice and palliative care. We are a circle of excellent and hard-working individuals that are dedicated to the best patient outcome."
The Altus team is focused on patient care and "it's about how you live." Garcia says, "The gratitude that our families display for the compassionate care that our team gives 24/7 is the most rewarding part of our jobs."
Having been the Executive Director of Altus Hospice-Corpus Christi and Laredo for the past four years, Garcia wants to educate the community about the benefits of bringing in patients earlier. She wants to emphasize, "It is not the end of life care; it's about respecting life with dignity."
North Houston – Melissa Meredith
Melissa Meredith, the Executive Director at the North Houston site opens up with telling us that, "Once you get that diagnosis and have the hospice conversation, families need to think MORE. Hospice is about more! More care, more support, more time. Hospice is a journey and at the end of life, you will receive MORE love and support."
Meredith highlights what makes the North Houston site unique. "Our RN Case Managers have lower caseloads which allow more one on one time with the patients and their families/caregivers. We also strive to hire Registered Nurses and CNAs in the area in which there are heavier caseloads are located. This allows for less drive time and again, more time to spend with the patient."
Meredith said, "We follow Medicare hospice guidelines and regulations all while meeting the patient and family where they are. After all, this is their journey. We strive to provide the best end of life care and support so that hospice is a positive experience for the patient and their family."
She started with Altus Hospice North Houston in October 2011 and became the Executive Director in 2016. She describes her leadership style as follows, "I'm like a quarterback managing a team of professionals and getting to help patients and their families through the journey."
Meredith strives for positive, healthy growth in the Altus Hospice system. "As a provider of hospice care, we only have one chance to get it right. There are no do-overs; we must do it right. This is the patient/family's end of life journey. We are here to provide support and education to ensure the Hospice experience is a positive one for all involved." Meredith and her team focus on providing the patient with the best rest of their life and ensuring that the moments have a positive impact on the patient and their family.
San Antonio – Karla Lopez-Guerra, RN, BA
Karla Lopez Guerra RN, BA is the Executive Director of the San Antonio site. She tells us, "It's all about the quality of life at the end of life and choosing how to live your last days." Not only do they focus on the patient, but she notes the family is just as important for that end of lifetime.
Each patient holds a special place in the Altus family heart, but one patient, in particular, stands out; Lopez-Guerra elaborates, "He was a former sheriff and wanted one last ride in a police car. We were able to give him that."
The team consists of only Registered Nurses as case managers. The rest of the team includes Social Workers with Master Degrees, Certified Nursing Assistants, Licensed Vocational Nurses as Intake Coordinators, and Chaplains of all religious backgrounds, Community Educators, Administrative Assistants and a Bereavement/Volunteer Coordinator that works closely with volunteers for community outreach.
The Director of Nursing is Andrew Silva. Team members such as Barbara Collins and Reynaldo Rios who are Certified Nursing Assistants have been helping patients on Hospice with tasks of daily living for 25 plus years.
Lopez-Guerra's role as the Executive Director at Altus Hospice San Antonio was initiated in May of 2017. Prior to accepting the ED position, she worked as needed as a Registered Nurse Case Manager for three years. "Being an RN is a second career for me. It's most importantly about touching lives, providing advocacy for patients and leadership to a team of individuals that are providing these services."
Lopez-Guerra concludes, "Our San Antonio Team puts the lives of others before theirs without thinking twice about it. It's not about a six-month prognosis; it's about providing quality at the end of life and giving each patient the best rest of their life by creating memories and loving moments with their loved ones."
South Houston – Judy Meek, RN
Judy Socha Meek RN is the Executive Director at the South Houston site. "The philosophy at our site is to provide the care needed to give the patient the best rest of their life that they may have. Our team works hard to provide the best quality of life for the time they do have left. We treat our patients as if they were our own loved ones."
Meek explains that they work together as a team of healthcare professionals and volunteers to provide medical, psychological, and spiritual support to the patient and the family. "Our goal is to provide end of life care to the patients and allow them to have peace, dignity, and comfort as they come to the end of their life."
"Our team works in collaboration with the patient and the caregivers while navigating the terminal illness as well as management of symptoms and pain while providing the best quality care. The volunteers provide companionship and the chaplains and social workers provide multiple levels of psychosocial support to the patient and family throughout bereavement."
The South Houston approach is that they become a team with the patient and their family. They explain to the patient that they are the Captain of their care. Meek adds, "We want them to feel confident and comfortable that they are in control and making the decisions related to their hospice care, or in cases where the patient is not able to be the decision maker, then the Captain becomes the primary caregiver. Patient/family education is of the utmost importance in hospice."
She began working for Altus approximately one year ago as the Director of Clinical Services, and as of March 1, 2018, she became the Executive Director. "If a patient comes on services when diagnosed, we are able to provide the patient and family with a much more comprehensive plan of care. We then have the time to effectively treat, teach, comfort, and symptom manage, where all involved are comfortable at their or their loved one's end of life." Meek concludes, "We truly strive to provide the patient with the best rest of their life."
For More Information-
Visit: www.altushospicecare.com
Phone: 888.873.1822