At DHR Health the safety of patients and employees is a top priority. Their commitment to the community is that they are separating COVID-19 positive patients and providing them specialized treatment in an offsite Serious Infectious Disease Unit.
Dr. Manish Singh, CEO at DHR Health, says "DHR recognized early the need for a unique facility for Covid-19 patients. The hospital built the SIDU (Serious Infectious Disease Unit) a special unit away from the main hospital and equipped to provide Covid-19 patients with the state of the art care while being isolated. The Covid-19 patients are screened and identified in the emergency room where they are triaged and sent to the SIDU and not admitted to the main hospital."
This ensures the prevention of exposure to other patients who have been admitted to the hospital as well as those who are there for surgery, outpatient procedures, labor and delivery, lab work, or other appointments.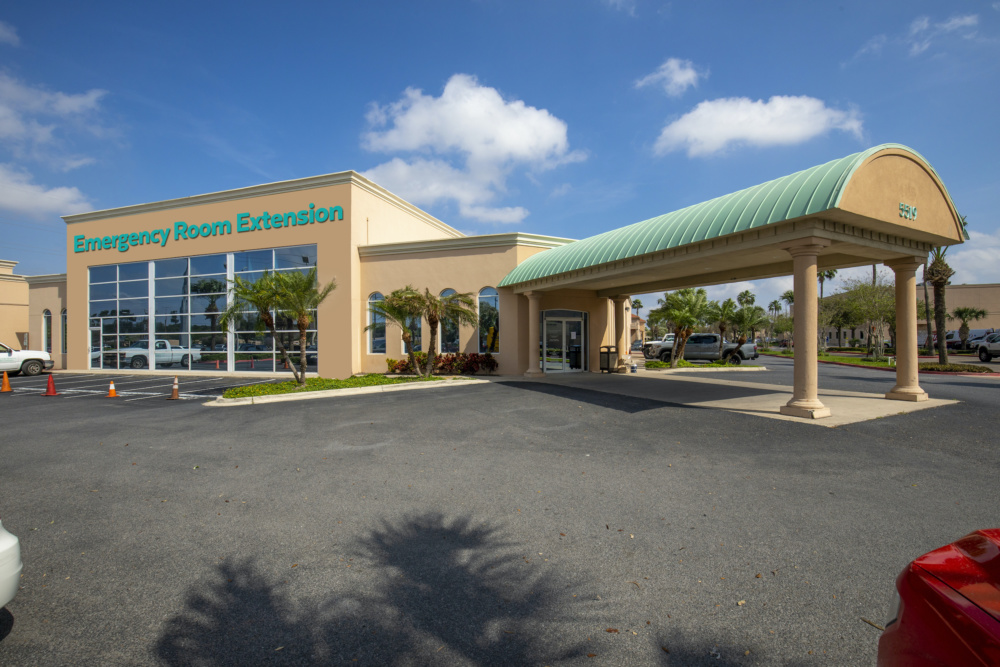 DHR Health is the only hospital in the area that tests 100% of patients who are scheduled for surgery for COVID-19. This includes testing patients who are admitted for deliveries or scheduled for surgery at the Women's Hospital.
There is a limited visitor policy in place and the protocol is screening everyone prior to entering facilities, including every employee.
Dr. R. Armour Forse, Chief Academic Officer says, "DHR has provided a safe hospital environment with a 24/7 screening of all who enter the hospital. Once in the hospital patients and providers must wear masks at all times and the number of visitors is limited. The hospital has maintained a high inventory of PPE (personal protective equipment) so that the providers and patients have the necessary equipment to be protected at all times."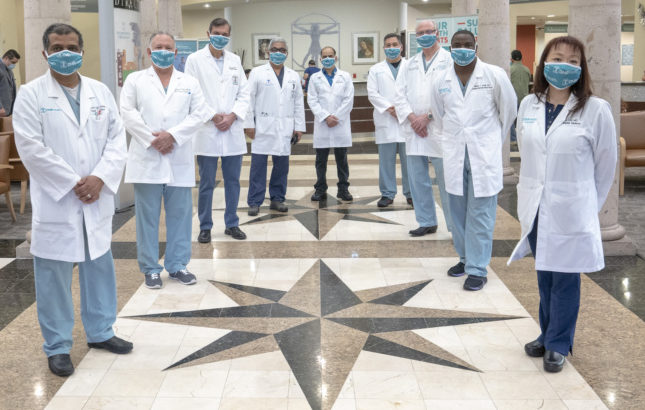 Everyone has a role. We encourage you to please continue practicing good hand hygiene and social distancing. And remember to wear a face covering or mask when in public, including when you come to DHR Health for an appointment.
Be assured that we're taking every precaution to safeguard our patients and employees. If you need medical attention, call us today.
Together, we'll get through this. We remain focused on improving the health and wellbeing of our community. DHR Health. For You. For Life.
Keeping our patients and employees safe is our top priority. As a leader in in the Valley's fight against COVID-19, we are doing the following to safe guard our patients and health care teams.
"I would tell the public that we are following all of the guidelines to protect their health and yet be able to care for the ill. We ask that they continue practicing safe lifestyles and social distancing and avoiding crowded places. We advise wearing masks," stated Efraim Vela MD – Chief Medical Officer, Women's Hospital.
With these precautions in place, DHR Health is proud to be working with the community to flatten the curve together. In closing, Dr. Robert David Martinez states, "Ask questions if you don't know."