The Leukemia & Lymphoma Society (LLS) is the largest voluntary health organization dedicated to funding research, finding cures and ensuring access to treatments for blood cancer patients. Since 1949 LLS has been on the forefront of blood cancer advances such as chemotherapies and stem cell transplantation leading the way to the targeted therapies and immunotherapies that are saving thousands of lives today. LLS is changing the landscape of cancer with more than 300 active research projects that explore different avenues of new and adventurous research; ones with promise and ones that will save lives not someday, but today. Whenever we talk about cancer, we always use the same word. Someday. Someday there will be a cure. Someday we won't lose the people we love. But when is someday? With LLS's research partnerships and collaborations with pharmaceutical and biotechnology companies, patients support services and advocates working for blood cancer patients everywhere, someday is today.
Man and Woman of the Year 2017 Candidates
---
Alicia Guevara
---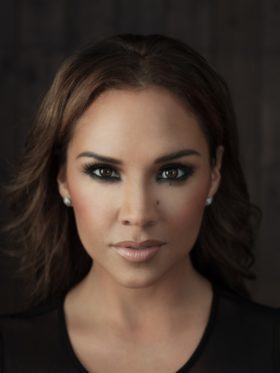 ALICIA GUEVARA has been in the television and film industry for over 20 years. Alicia, also a mother of four, is the owner of several beauty related businesses located in downtown San Antonio. THE PROFESSIONALS MAKEUP+HAIR+IMAGE, THE MAKEUP BOX, & ELEMENT BOUTIQUE which is located inside her salon and spa, THE OXYGEN ROOM & BEAUTY BAR. She is also the author of the instructional makeup book series, MAKEUP SENSEI. She makes regular appearances on the lifestyle morning show, Great Day SA with her segment, Beauty Buzz. Her body of work includes working with celebs, high profile clients, image consulting in media and film work. She is passionate about people and helping others and often volunteers, donates and gets involved where she is needed. She has worked with various local youth programs that assist inner city children and teens with positive experiences and career choices. Alicia is most inspired by her beautiful mother who ran the family business for over 30 years.
---

Adam Wilson
---
Adam is a 2nd generation homebuilder from Austin, TX, who currently resides in San Antonio. From an early age, Adam worked his way through the ranks of his father's homebuilding business and simultaneously graduated from Southern Methodist University with a business degree. He then worked with both regional and national construction companies before setting out on his own in 2008 to open Adam Wilson Custom Homes. Adam has 2 beautiful children who are the focus of his life. He spends most of his time off with them and looks forward to supporting both of them in all of their dreams.
---
Callie Grant
---
Callie Grant is a digital and social media strategist for FleishmanHillard, working with the Social & Innovation team specializing in social strategy and brand moments. Callie is a lead social strategist working on the Google account leading program-based project work for the Google brand team and social strategy for Google Store. Recent work includes leading Google's Olympics programs, Google's Year in Search, and the Sabre Innovation award winning I'm Feeling Lucky Experience at SXSW presented by Google Store. Callie has also won a Shorty Award for excellence in social media for her work on the Holiday's by Us holiday campaign for Google Store as well as a finalist in the global AME awards for excellence in social media. Callie is a born and raised San Antonio girl who is in love with chispas, Riverwalk Christmas lights and the Spurs. After traveling extensively for work over the past 10 years, she and her husband James moved back to the 210 in 2016. Her work for the Man and Woman of the Year campaign is her first step into a life of giving back to a community full of love and family. Callie graduated with a Bachelor of Science from the University of Texas at Austin's school of communication with a degree in public relations. She also received an associate's degree in general studies from Northwestern State University Louisiana where she played division 1 soccer in 2006 – 2008. When Callie was 16, her cousin Pearce was diagnosed with stage 3 Non-Hodgkin's Lymphoma at the age of 10. The news shook the family to the core as the fear swept, but with that fear, something else lit up inside – the desire to fight, together. By the grace of God, Pearce is now 25 and has been in remission for 10 years and has grown a passion for producing films, travel, and music.
---
Jennifer Wilkinson
---
Jennifer Wilkinson has been promoted to executive vice president of Amegy Bank. In addition to being responsible for Commercial and Corporate Banking in Central Texas and the CAT dealer initiative, Wilkinson will now provide executive leadership and work closely with President & CEO of Amegy Bank in San Antonio, David McGee. "Jennifer and her team have tripled our regional commercial banking portfolio during her tenure," said McGee. "She has distinguished herself as a thought leader in this space and a center of influence in the Central Texas community." Wilkinson has more than 16 years of banking and financial experience. Prior to joining Amegy in 2012, she served in a commercial banking leadership at JPMorgan Chase and was the platform-wide advisor for Chase's CAT dealer and specialty insurance portfolio. Prior to joining JPMorgan Chase, she served as Assistant Vice President at Guaranty Bank. Wilkinson received her Bachelors of Business Administration in Finance from Texas Christian University. She is involved with Financial Executives International and serves as a Board Member for Junior Achievement of South Texas. In addition, she is actively involved in the Amegy Bank Women's Initiative, the Diversity Council at Zions Bancorporation and the Women's Leadership Council for the United Way. She also volunteers for multiple non-profit organizations including Goodwill and Habitat for Humanity. Notably, Wilkinson is currently raising funds and awareness for the Leukemia & Lymphoma Society (LLS) in her campaign for Woman of the Year.
---
Kristin Hefty
---
Kristin Hefty is a 2003 graduate of the University of Texas-Austin and has held architectural internships at internationally-acclaimed architecture firms Leeser Architecture (New York, NY) and Kohn Pedersen Fox Associates (New York, NY). During her time at KPF, Kristin was an integral member of the design team for the Shanghai World Trade Center, the tallest building in mainland China and the second tallest building in the world at that time. After graduation in May of 2003, Kristin joined Lake|Flato Architects and worked on the master plan and facility expansion of the Francis Parker School (San Diego, CA), the Shangri La Botanical Gardens & Nature Center (Orange, TX), the University Of Texas Health Science Center (Houston, TX), and multiple single family residential projects. After her 5-year tenure with Lake|Flato, Kristin ventured off with the creation of Wiese Hefty Design Build. With the help of her husband and construction partner Clay Hefty, the firm compiled a diverse portfolio of residential, commercial and retail projects. Kristin and Clay announced their new venture in January 2013 as Dado Group, dedicated to providing high quality architecture and construction services under one roof. Kristin is a fully licensed architect, a member of the AIA (American Institute of Architects) and a LEED (Leaders in Energy and Environmental Design) accredited professional. Notable projects include the corporate headquarters for Sweet Leaf Tea (Austin, TX), the Monterey Restaurant (San Antonio, TX), Rosella Coffee Company, Signature by Andrew Weissman, the Granary Cue N' Brew and High Street Wine Company on the Pearl campus (San Antonio, TX) as well as multiple residential remodels and new construction projects.
---
Leslie Bohl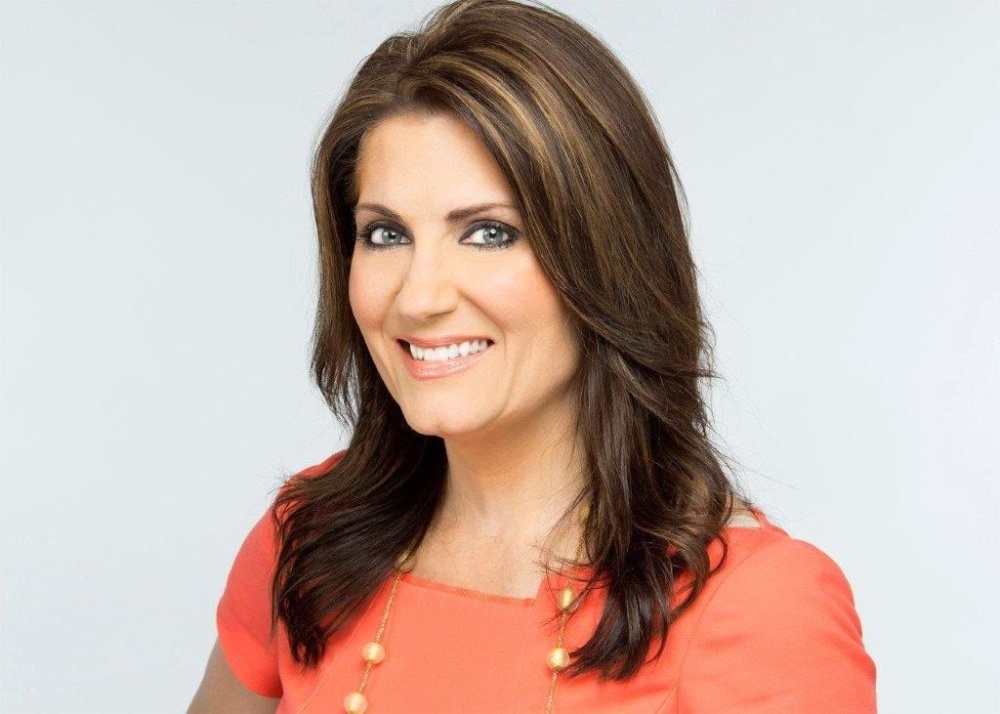 ---
Leslie Bohl is celebrating her 20th anniversary this month waking up and starting the day of South Texans as anchor of "News 4 San Antonio Today" weekday mornings 4:30-7:00 on WOAI-TV. You can also see her at the helm of the "News 4 San Antonio at Noon." In addition, Leslie served as host and correspondent for lifestyle show and the "San Antonio Living" for 15 years. Her reporting has greatly ranged from political elections to hurricanes and natural disasters to the Olympics. Her assignments have taken all across the US, Mexico and Europe. She interviewed presidents, a list actors, CEOs of national companies and visionaries but her favorite story to tell is one of the resilience of the human spirit: ordinary people doing extraordinary things especially during times of challenge. She has been bestowed a Gracie Award for her medical reporting. During her time in broadcasting, Leslie has helped local charities and community groups raise millions of dollars for various projects serving as Mistress of Ceremonies, Moderator, Emcee and volunteer. She also has served on various boards including the Susan G Komen Breast Cancer Foundation Board and San Antonio Rodeo committee. Currently, she is a part of the Catholic Charities Advisory Board. Leslie also has a long history serving her community from helping teach Faith Formation classes at her church, to volunteering at her daughter's school to working for the Junior League of SA. Leslie graduated from the University of Texas at Austin with a Bachelor of Journalism and a Bachelor of Arts in Government. Her biggest and proudest accomplishment is being a mom and mentor to daughters, Bailey and Tabitha.
---
Matt Pepping
---
Matt Pepping is an attorney at Norton Rose Fulbright, LLP. He has a national practice, focusing on high-stakes civil litigation matters, with an emphasis on insurance coverage, professional liability, and commercial litigation. He also has an active pro bono practice. He has represented indigent clients in civil rights trials and worked with undocumented immigrants making asylum claims. Matt is active in the community. In addition to working with LLS, he serves on the Executive Committee of the Family Violence Prevention Services Board of Directors, which operates the Battered Women and Children's Shelter of San Antonio. He also volunteers on the Advisory Committee of the local Catholic Charities. He was named a 2012 and 2017 Rising Star in SA Scene magazine. Matt received his B.A. magna cum laude in political science and business administration from Trinity University. While at Trinity, Matt was the goalkeeper for the 2003 national championship men's soccer team, and he won the 2005 Thurman Adkins Leadership Award. Most importantly, he met his wife, Lauren, at Trinity. Matt went to law school at the University of Notre Dame, which he attended on a Notre Dame Fellowship Scholarship. While in law school, he served as the editor-in- chief of the Journal of College and University Law and worked as an Assistant Rector. Following law school, Matt and Lauren returned to warmer weather in San Antonio and married. They've since had three children, and Lauren started a local small business, Cookie Cab, which is as delicious as it sounds. Matt is grateful for the outpouring of support for LLS from his friends and the community. He looks forward to the day that we've cured blood cancer and is proud to have helped.
---

Michael Shultz
---
Growing up on ranches and later working in the construction industry, Michael developed a love of land and luxury homes which led him to work in the real estate industry. His motivation for continued success is having the opportunity to bring overwhelming happiness to his clients through finding the perfect property. In Michael's short time as a Realtor, he has exceeded his personal goal of being named one of the top 25 luxury Realtors by the San Antonio Business Journal three years in a row. Michael shows a strong devotion and work ethic to his clients on a daily basis. He provides up to the minute market knowledge for his clients, providing an easy, relaxing, and rewarding home purchasing or selling experience all while balancing his work life and family life with his beautiful wife and two daughters. Michael sees being a Realtor as an opportunity to bring overwhelming happiness to the people he works with, and one of the ways he accomplishes that is by understands that moving doesn't end at closing. He's always on hand to help his clients — in any way he can — make a seamless transition into the newest chapter in their lives. Michael is running for Man of The Year in dedication to his grandfather, Gordon Schultz, who lost his battle to lymphoma almost 15 years ago. Since starting this campaign, he has met new people and heard from people he knows knew almost weekly that have suffered or had someone they loved suffer from leukemia and/or lymphoma and it continues to touch me deeply. He wants to continue to support LLS reach their goals to help fund research and outreach to families in need.
---

Mindy Miller Hill
---
Mindy Miller Hill is the Director of Destination Sales at the JW Marriott San Antonio Hill Country Resort & Spa. Mindy has been with Marriott for 11 years & was on the pre-opening sales team for the JW Marriott San Antonio Hill Country Resort & Spa. Prior to that, she worked at Marriott Rivercenter and the San Antonio Convention & Visitors Bureau (now known as Visit San Antonio). She has a degree in Recreation, Park & Tourism Sciences from Texas A&M and over 25 years of experience in the hospitality industry. Mindy's job involves selling San Antonio to meeting & event planners, so it's critical she has her finger on the pulse of what's happening in the city. She also enjoys helping her husband, Rick Hill, and the staff at the Valero Alamo Bowl welcome coaches and teams to San Antonio during bowl week each year. When not working, she loves dedicating her time to her husband and kids, Heidi (15) and Audrey (13). Mindy is an Air Force brat, born in Wiesbaden, Germany. She and her family moved 11 times while growing up; during that time, they were stationed in San Antonio twice (once at Randolph AFB, the second time at Kelly AFB). She is the second born of four kids. Mindy has dedicated her campaign to her father, who she lost in May of 2015 due to complications with AML. Also, her family friend, Aaron Brady (42 years old & married with 2 young children) was diagnosed with AML in March & has been in desperate need of a bone marrow transplant.
---
Dr. Roland Cavazos, DDS
---
Dr. Roland Cavazos, DDS, was born and raised in San Antonio, Texas. He graduated from Thomas Jefferson High School in 1986 and went on to pursue his education at St. Mary's University. After receiving his Bachelors in Science in 1990, he attended the University of Texas Health Science Center San Antonio and became a Doctor of Dental Surgery in 1994. He has been the owner of his general practice, Alamo Dental Center, since 1997, and maintains a loyal clientele. He branched out into a new business venture in 2014 and became the owner of the Inn on the Riverwalk Bed and Breakfast. In addition to his dentistry practice and business endeavors, Dr. Cavazos is dedicated to serving his community. He was on the Board of Directors of the Big Brothers Big Sisters from 1996-2004. He is most dedicated however to his three children, Tristan, Gabriela and Briana. On his off time, he enjoys being with his children, traveling and staying involved in the community. Dr. Cavazos had his own personal scare with cancer and for him it was a wake-up call that we all need to invest more into research so that everyone can have access to the best treatments available, and one day find a cure for all types of cancer.
---
Erin Eaton
---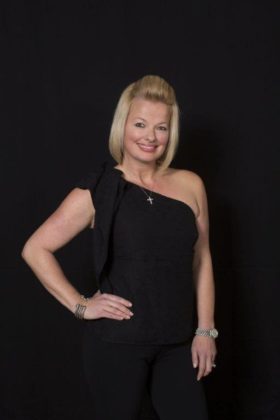 Just a month shy of turning nineteen, Erin Eaton wasn't concerned when she came down with what she thought was a bad chest cold. The cough lingered and grew worse over a few weeks' time. Bloodwork and imaging revealed she had Non-Hodgkin Large Cell Lymphoma. The cancer had grown undetected for a year. For the next eighteen months, Erin underwent chemotherapy followed by radiation. When she completed the radiation, doctors harvested stem cells. They worried the cancer might return. Twenty-one years later, Erin enjoys life and brings joy to others with her bakery, Eaton Sweet. Erin is married to her childhood sweetheart, Tres Eaton and they are proud parents to six adorable, rescue fur-babies.
---
Dr. Kirsten L. Smith
---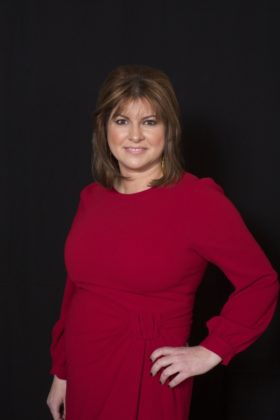 Dr. Kirsten L. Smith is a San Antonio native. After graduating high school from Alamo Heights she headed to Lexington, Virginia to attend Washington and Lee University. She returned to San Antonio for medical school at The University of Texas Health & Science Center San Antonio. In 2007, she completed her General Surgery residency at Oregon Health & Science University in Portland, Oregon. Though she is board certified in General Surgery, wound care is her passion. She returned to San Antonio once again and entered private practice with her father Dr. James Martin Smith. She specializes in wound care and hyperbaric medicine at the Methodist Wound Care Center and is the Medical Director of wound care at LifeCare Hospital in San Antonio. When Kirsten was six years old, her grandfather Col. B.J. Smith died of Chronic Lymphocytic Leukemia. that was the first time in her life she lost someone important to her from blood cancer, unfortunately it was not the last. She is running for Woman of the Year in honor of her friends, family members, and patients affected by this disease. Team KS4LLS has worked hard to raise money for LLS in memory of their lost love ones that courageously battled leukemia – Linda J. Threlkeld and Erin Claire Garst. Kirsten loves the San Antonio Zoo- referring to it as her "happy place". She found a way to bring these two amazing charities together by making Bubba the Komodo dragon her mascot for the campaign. The Komodo dragon featured in the KS4LLS Medal symbolizes Survival, Life Force, and Longevity – which is what the LLS strives for as well. Her goal is to raise $171, 550 – that is one dollar for every person in the United States diagnosed with leukemia, lymphoma or myeloma in 2016. That may seem like an incredibly ambitious goal, but she feels it is important to give representation for each one of those newly diagnosed patients. Kirsten is honored to be a candidate for the 2017 Woman of the Year for the Leukemia & Lymphoma Society with a goal to fight cancer harder and smarter.
---

Richard Ojeda
---
Richard Ojeda, an adventurous entrepreneur, and a successful business man was born and raised in San Antonio, Texas. Richard's parents Sam and Hortense Ojeda (deceased), had three children. He was the youngest of the siblings which includes his older brother Roger and his sister Sandra. Richard graduated from Robert E. Lee High School in 1973. He received his degree at UT in Austin. Richard has three children, Emily, whose is married to Jarett, Hill who is married to Sarah and his youngest daughter Sarah who is married to Mark. His grandchildren are Drake, Sicily, Paisley, Jane Francis, John David and Thomas Kessler. He has always had the passion for football and can boast of a spectacular high school career — a regional title, one semifinal state game and a state championship in 1971 while at Lee. Richard received a football scholarship to the University of Texas and played during the reign of Darrell Royal. He graduated in 1977 with a Major in Physical Education. Richard started his work career at the oil company Amoco in 1977 and during that same year he opened Ojeda's Barbacoa which he later sold to his father. He left Amoco in 1980 to enter a Managerial Program at Luby's Cafeteria and began his career in the food industry. In 1985, he launched Taco Flats restaurant with his father-in- law Roger C. Hill. Shortly thereafter, in May of 1986, he opened Black Tie Affairs Catering. He made the decision to focus on the growing success of his catering business and sold Taco Flats in1997. Today, Black Tie Affairs is the largest Hispanic-owned catering company in San Antonio. Richard attends Alamo Heights United Methodist Church and Community Bible Church. He is a Life Member of San Antonio Livestock Expo at the Rodeo and participates with all the local Chambers of Commerce. He served on NEISD School Board during the early 1990's. He is also a member of the San Antonio Home Builders Association and became Rey Feo "The People's King" in 2011 raising over $250,000.00 for scholarships. Live Stock Show & Rodeo – 2013 Volunteer of the Year. In May 2014, was named "Man of the Year" through the Leukemia and Lymphoma Society raising over $220,000.00. Richards's involvement with LLS is in part due to Richard losing his grandfather to Leukemia. Richard's daughter best friend also died at 8 years old from Lymphoma and most recently, a dear friend of Richard lost her husband to Lymphoma 7 years ago. Currently Richards's cousin son-in- law is dying of Leukemia. Richards's personal ties is what motivated him to get involved with LLS and this prevalent cause.
---
Brian Purnell
---