The Pivot Point Customizes Plans for Companies to Grow Outside Comfort Zone
By Kiko Martinez
In the sport of basketball, a pivot is a move where players stop dribbling, keep one foot in place on the court and reposition themselves by rotating on the stationary foot for a pass or shot without shifting the pivot foot from its original spot. In the business world, Cesar Torres, founder and CEO of The Pivot Point, a consulting firm specializing in empowering companies to grow in all facets of business. The Pivot Point wants business owners to also reposition themselves and take their organizations to the next level.
"For small to medium-sized businesses, growth might always seem just out of reach," Torres, 34, said. "But that's typically because [business owners] are so buried in the forest that they can't see outside of it."
With The Pivot Point, Torres, who is also a motivational speaker for the company, wants to clear the path for business owners to see that they can achieve anything they want. Currently, The Pivot Point works with over 700 businesses nationwide, including in the construction, real estate, fitness, and hospitality industries. Their most successful industry, however, has been the medical field where they currently work with hundreds of doctors. From pediatricians to cardiologists and dentists to chiropractors, Torres said he works with all specialties.
"Ultimately, we are looking to streamline what [doctors] are doing so they have more time with their patients," Torres said. "This allows them to have more flexibility in their day-to-day responsibilities."
So, what does The Pivot Point offer? It all depends on what a business owner is looking for to help enhance his or company. The Pivot Point process is customized for each client.
"People that come to us want a plan customized according to what they are dealing with in their business," Torres said. "We offer help in automation, leadership training, and everything in between. If [a company] is solely dealing with marketing issues, then we come in and see how we can enhance their overall marketing. Most consultant companies focus on when the phone rings, while we do that and make the phone ring!"
So, how does The Pivot Point work? It starts with an initial online interview session to see exactly what the business's immediate needs are from top to bottom. During this strategy session, a business coach works with a business owner to create a customized blueprint for their company. For example, if a therapist has a need for more patients, The Pivot Point will help create a system that will lead to a patient influx.
"We find inefficiencies in what they are doing and correct them," Torres said. "In turn, that increases their revenue. All of this is designed to grow their business."
After a plan is in place, the business coach enrolls the business owner into The Pivot Point's online training academy where they can work with each other in one-on-one mentorship sessions. During these sessions, business coaches are able to guide business owners in learning about the four key areas of business (AKA pivots): Preliminary, positioning, profiting and prospering.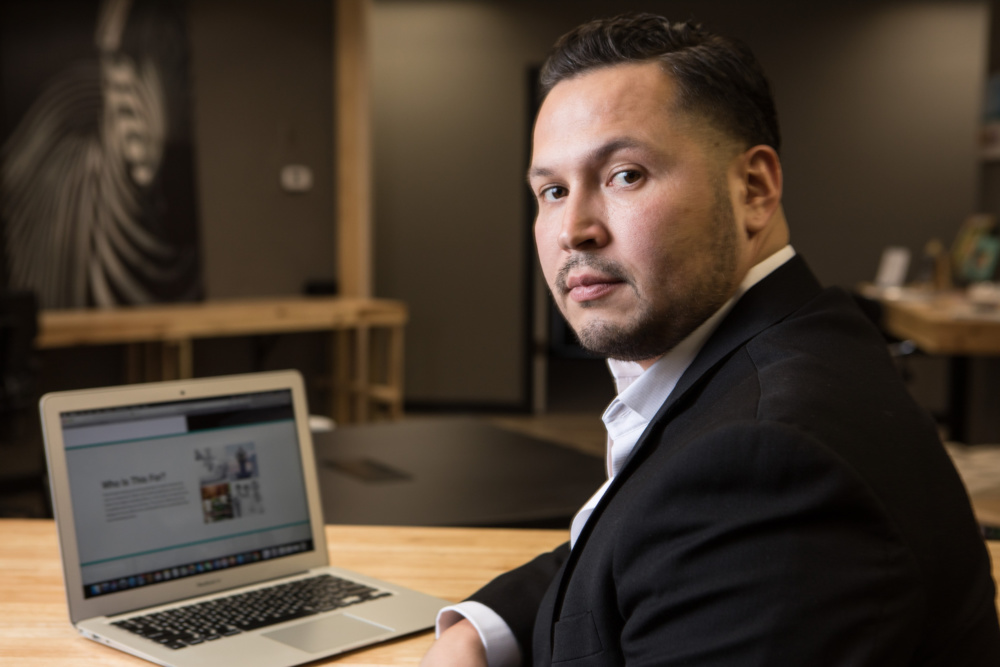 "We want to find people that are willing to invest in themselves," Torres said.
When it comes to doctors, Torres believes more of them are looking for multiple streams of income. He thinks the days where doctors simply bill insurance companies is not a model that works for them anymore. Instead, The Pivot Point helps doctors think outside of the box and try something new—for example, creating a customized nutrition program that will benefit their patients.
"We want to help doctors who are already reaching the masses," Torres said. "We're also looking to increase the lifetime value of a patient by doing something right for them."
The Pivot Point board chair Charles Chang, who has been with Torres since they started the company this past summer, said he believes The Pivot Point has some "prolific opportunities" in the health and medical fields. He and Torres also work together on IDLife, a line of nutritional supplements.
"Many small and medium-sized business owners don't necessarily have that much business background," Chang said. "What we like to do is teach more methodology and structure so business owners can be more efficient in how they approach their business, find different revenue streams and gain more discipline in the operation side, which will affect their bottom line."
For Chang, it all comes down to how much doctors rely on health insurance. He wants doctors to know that there are other ways to create additional revenue streams without the red tape of the insurance industry. The light bulb goes on very quickly, Chang said, when he pitches this idea to doctors.
We're also looking to increase the lifetime value of a patient by doing something right for them.
"A lot of them think it's better because they don't have to go through layers of federal and state bureaucracy with Medicare companies," he said. "As they look through this, [doctors] are starting to see that they can keep their patients but offer them other types of medical services that patients can appreciate."
Torres said he wants companies to feel comfortable working with The Pivot Point, which is why he has included a 90-day "out clause" in their contract. If a company is not satisfied with their services, they can opt out after three months.
"We're not holding people's feet to the fire or trying to make them do something they don't want to do," Torres said. "We don't look at a client as just another face. We look at clients as family."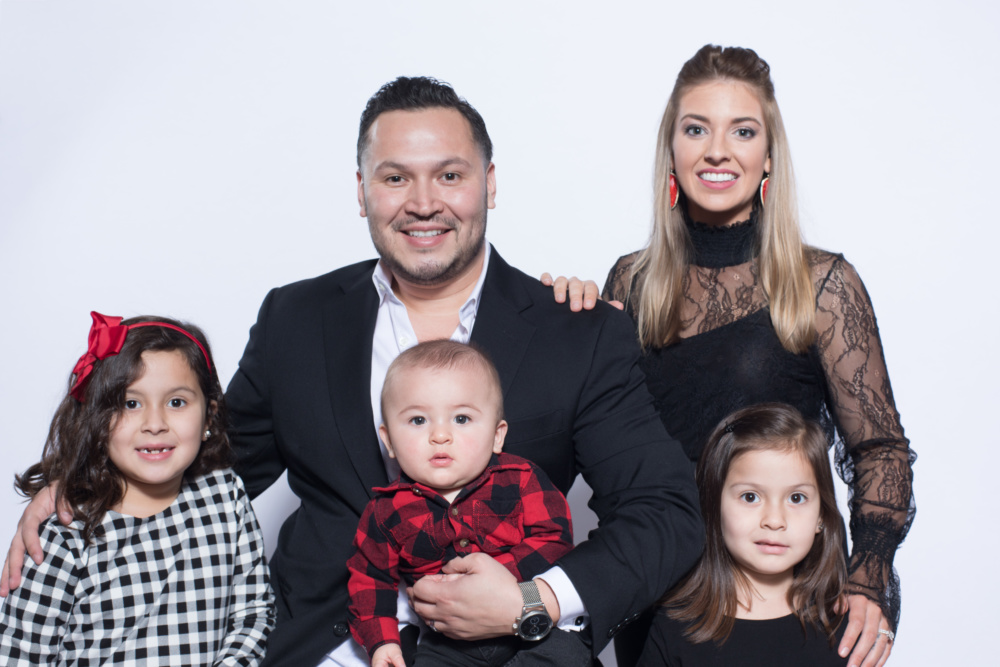 Along with building personal relationships with their clients, The Pivot Point also wants clients to be able to build personal relationships with other business owners. To do this, the company helps facilitate training meetings with business owners from all walks of life.
"We like to put doctors in the same room as lawyers and restaurant owners and construction owners so they can talk business," Torres said. "Business is business. When a doctor is able to hear advice from a dentist and a dentist is able to hear advice from a construction company, they start to feel good about being a part of a community."
In the end, Torres said The Pivot Point has their clients' best interest at heart. By creating systems that allow companies to thrive, he hopes more business owners will realize their full potential.
"We want to help companies position themselves correctly to reach the goals they are after," Torres said. "We want to get people who are stuck unstuck, and help them pivot into greatness."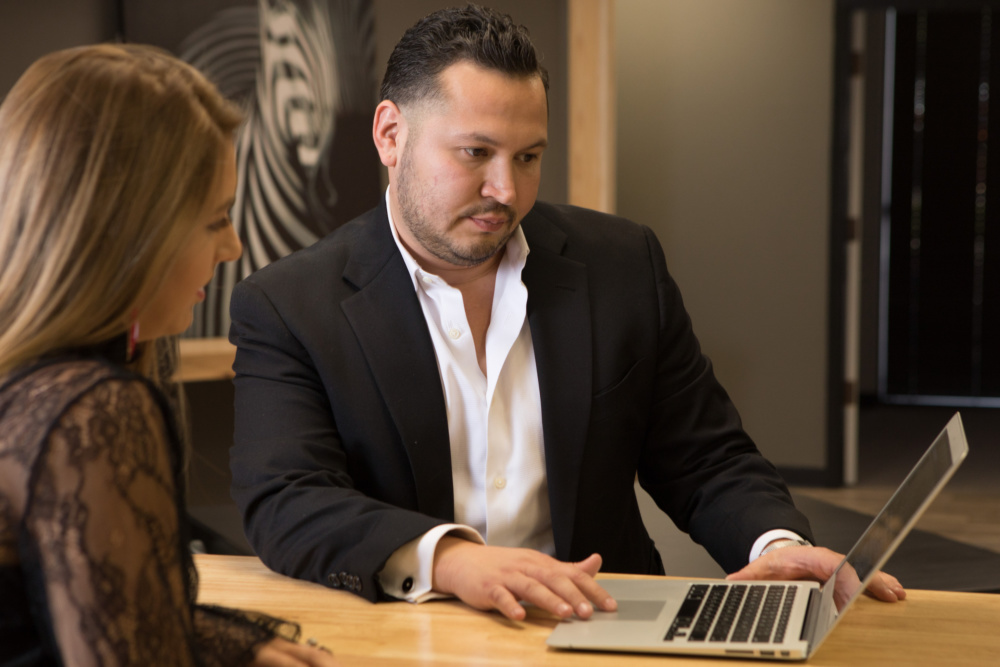 For more information visit The Pivot Point website HERE or email at mentor@thepivotpoint.us