Dr. Satish Pai
If you think you cannot correct your crooked teeth because you didn't get braces as a child, you cannot be more wrong. Adults should read more about what causes crooked teeth and accordingly opt for orthodontic treatment. There are a lot of adults who are opting for braces options like Invisalign to finally fix crooked teeth and get a beautiful smile. 

4 Options You Can Consider for Straightening Your Teeth
Traditional Braces: The metal brackets are individually fixed to each tooth and it is set in place using an ultraviolet. A metal wire is attached to each bracket.
Lingual Braces: The brackets of lingual braces are stuck to the back of the teeth. Since they are behind the teeth, they are also an 'invisible' solution.
Clear Braces: They work exactly like traditional metal braces, except they blend in with the teeth. They are hardly noticeable from a distance by the naked eye.
Invisalign: They are clear aligners which gradually adjust the teeth. The trays of Invisalign adults are molded to the individual's teeth and can be removed while eating and brushing.
4 Benefits of Adult Braces
Misaligned and crooked teeth will make it difficult to brush and floss your teeth and gums. If the brush cannot clean in the hard to reach places, there will be plaque build-up. With crooked teeth, you may get more cavities or gum problems. As you age, the natural wear and tear of teeth will occur. It becomes more important that you preserve your natural teeth.
By choosing to straighten your teeth as an adult, you can make sure your teeth stay healthy as you age. You can avoid years of extra dental work caused by periodontal diseases in the future by straightening the teeth now.

Crooked teeth affect the confidence of people of any age. Issues like gaps in teeth, crowded or misaligned teeth can make you conscious. In fact, some people avoid laughing or talking in public because they feel embarrassed about their teeth.

Isolating yourself from social situations and feeling ashamed of your teeth will affect you mentally and emotionally. This can be addressed by getting Invisalign treatment. It will straighten your teeth and it will be almost invisible during the process.

Apart from straightening your teeth, Invisalign braces also helps in fixing your bite. A misaligned bite makes it difficult to chew and eat. The clear teeth aligners work to align the bite and allow you to eat comfortably.

MinimizesOther Health Issues
Do you get frequent headaches? Do you grind your teeth at night? Do you have any difficulty in speaking or swallowing?

If yes, these could be a result of the incorrect position of your jaw or teeth or both. By opting for adult orthodontic work such as Invisalig process, you can align the mouth properly. This, in turn, helps in minimizing other health issues. 

You can reduce the headaches or swallow better by fixing your jaw and teeth. 
Consult with your orthodontist when and how to get Invisalign.

Author Bio: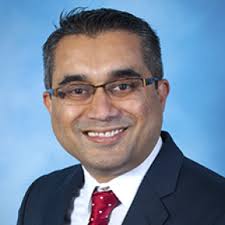 Dr. Satish Pai is an orthodontist and Ivy League trained dentist who has served as a faculty at Columbia University. He believes a perfect smile not only makes a person look great but feel great. As the founder of Putnam Orthodontics and a Partner at Rome Orthodontics, he is dedicated to providing the best orthodontic treatments to his patients. He also writes to educate people about everything orthodontics and the importance of correctly aligned teeth along with good oral health. In his free time, you can find him golfing, doing yoga or surfing, and spending time with this family.