Clear Results
Dr. Joe' Continues to Expand His Comprehensive Dermatology Practice in the Houston Area
By Kiko Martinez
There was always a chance Dr. Narin Apisarnthanarax, MD, FAAD, was going to follow in his father's footsteps and become a physician.
"Since I was a little kid, I always wanted to be a doctor," said Apisarnthanarax, who is known to his patients as "Dr. Joe." "My dad always enjoyed his career. I saw that growing up and I respected the profession."
It wasn't until his final year of medical school at the University of Texas in Galveston, however, when Dr. Joe finally decided he wanted to go into the same medical specialty as his father – dermatology. Dermatology is the branch of medicine dealing with skin, hair and nail problems.
"It wasn't until the very end of medical school when I really got exposed to dermatology and how interesting it was," said Dr. Joe, who is board certified by the American Board of Dermatology. "It wasn't just about acne and warts. It was so much more than that. It's a really diverse field – from a pathology aspect to surgical to medical. That really grabbed my interest. I knew that's where my passion was."
Still, he admits, dermatology and the fact that his father was a dermatologist, was always a big part of his life.
"I remember my first-grade science project was about the skin," said Dr. Joe. "Once, I did a science project on nail growth in the eighth grade. My father helped guide me through all those projects. In medical school, I wanted to keep my mind open and experience everything, but at the end, it was still dermatology."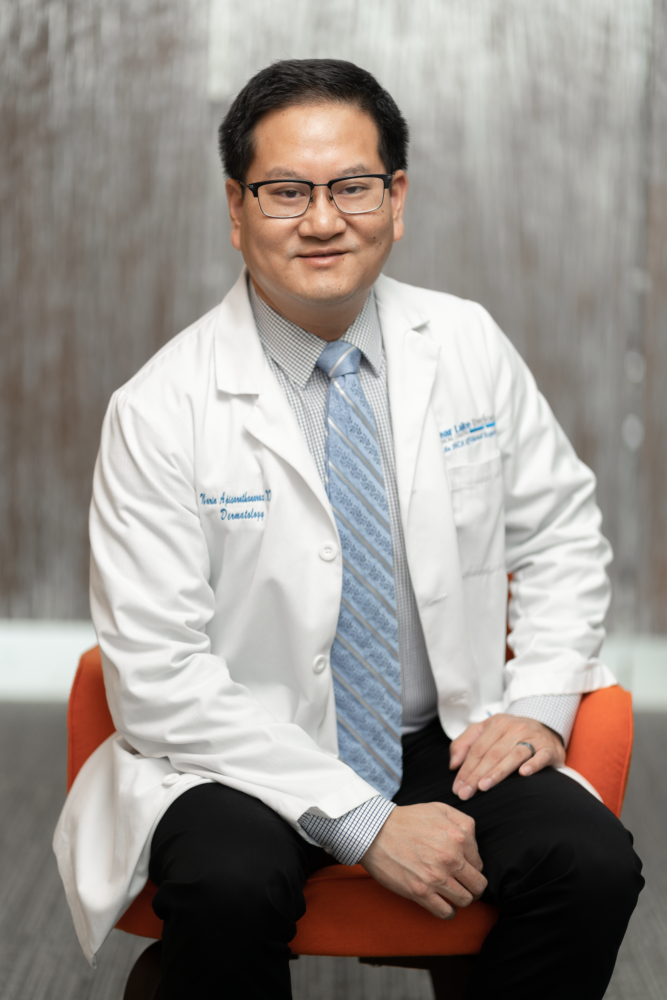 Quality and Continuity of Care
Originally from the Clear Lake area of Houston, Dr. Joe graduated from St. John High School before attending Washington University in St. Louis, Missouri, where he earned his BA in biology. After completing medical school at UT – Galveston, he went on to Case Western Reserve University in Cleveland for his residency. He also spent three years conducting skin cancer research at M.D. Anderson Cancer Center.
Dr. Joe is currently a clinical assistant professor of dermatology at UT – Galveston. He is a member of the American Society of Dermatologic Surgery, American Society for Laser Medicine and Surgery and a Fellow with the American Academy of Dermatology.
Circa 2009, Dr. Joe returned to the Clear Lake area to join his father's dermatology practice, Clear Lake Dermatology. His father, Dr. Prapand Apisarnthanarax, MD, FACP, known to his patients as "Dr. A," opened the clinic to the Houston community in 1981. Since then, Dr. Joe has taken over the practice and expanded it by adding surgical and cosmetic dermatology to its already well-established medical dermatology practice.
Dermatology is a $13 billion industry nationwide and is poised to continue to grow in the coming years. According to the American Academy of Dermatology, an estimated three million Americans are diagnosed with skin cancer each year. Skin cancer patients are not the only patients Dr. Joe sees in his clinic. Clear Lake treats patients for a variety of conditions, including psoriasis and rosacea. Then, of course, there are the numerous cosmetic dermatology services Clear Lake now provides.
"After Dr. Joe took over, we added specialized surgery for skin cancer and dermatological cosmetic services," said Linda Apisarnthanarax, Clear Lake's clinic director and Dr. Joe's wife. "When Dr. Joe took over, we saw a need in the community."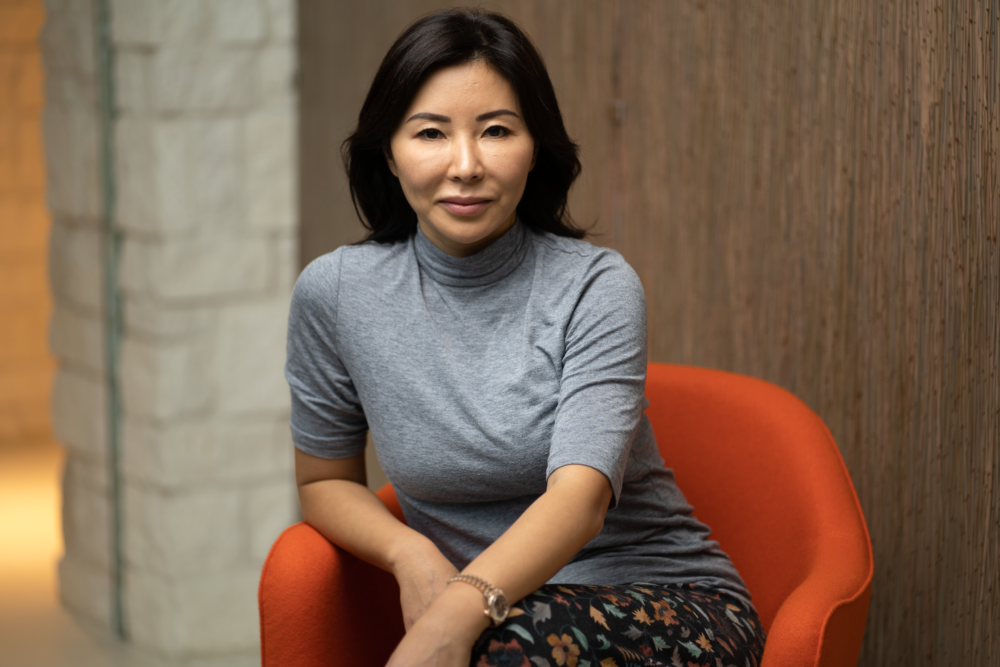 It's all about patients' quality of care for Dr. Joe. He would rather see, diagnose and treat his patients under one roof rather than refer them to another physician.
"It's always nice to have that continuity of care rather than having to refer patients out for different types of services," said Dr. Joe. "Patients can come in, get seen, get diagnosed and then get scheduled with our skin surgeons to have their skin cancers treated or get cosmetic services at the same facility."
Comprehensive Services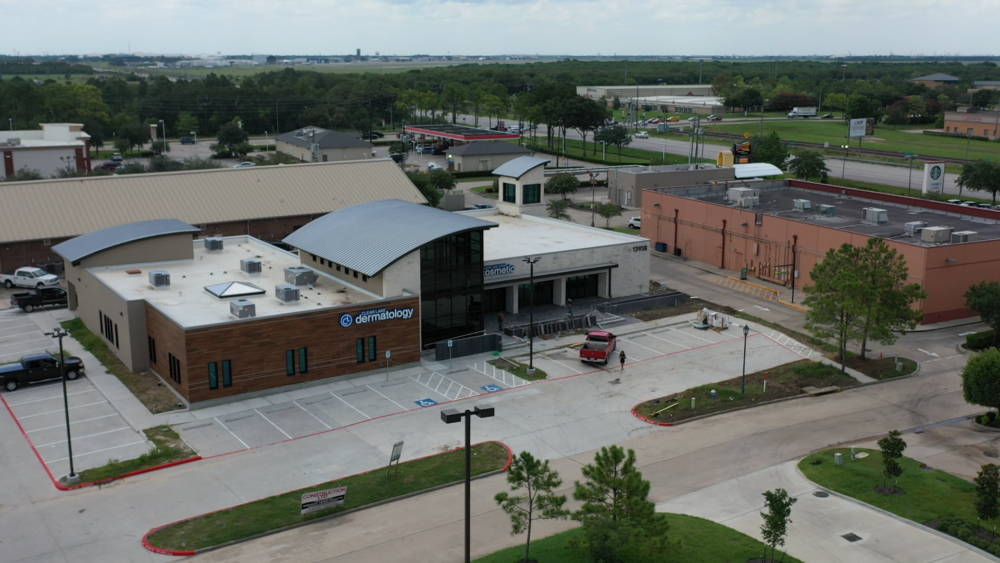 Clear Lake Dermatology has two locations – one in League City (2508 S. Gulf Freeway, Suite 110) and one in Webster (13938 Highway 3), both southeast of Houston.
Unlike the conventional medspa, Clear Lake focuses on more than just cosmetic treatment. They have the advantage of seeing patients and taking care of multiple issues.
"If a patient has something else that we need to look at, we'll do that, too," said Dr. Joe. "A lot of times, a patient will come in and see one of our aestheticians for a skin lesion that is not going away and we can get our medical provider to take a look to see if it needs a biopsy."
On the medical side of things, Clear Lake treats everything from everyday acne breakouts to skin cancers like melanoma and carcinoma. Other conditions the clinic treats include cysts, dysplastic moles, shingles, lupus and certain sexually transmitted diseases like genital warts and herpes.
Richard Summers is a patient who gets treatment at Clear Lake for the various skin cancers he has had over the years. After having a liver transplant more than 10 years ago, the immunosuppressants he takes make him more susceptible to various skin cancers. Summers says he is happy with the care he receives at Clear Lake.
"I come every two or three months and they check me out for any unusual skin lesions," he said. "When they discover something that doesn't look exactly right, they'll take a biopsy. If its carcinoma, sometimes surgery is performed and sometimes it's just frozen with liquid nitrogen."
If patients are looking for cosmetic treatment to their skin, Clear Lake can offer them a variety of services that will eliminate wrinkles and sun damage, remove skin discoloration and liver spots and stimulate the natural production of collagen. These services include chemical peels, facial injections, laser skin rejuvenation and skin needling.
"We've aimed to build a comprehensive skin care center," said Dr. Joe.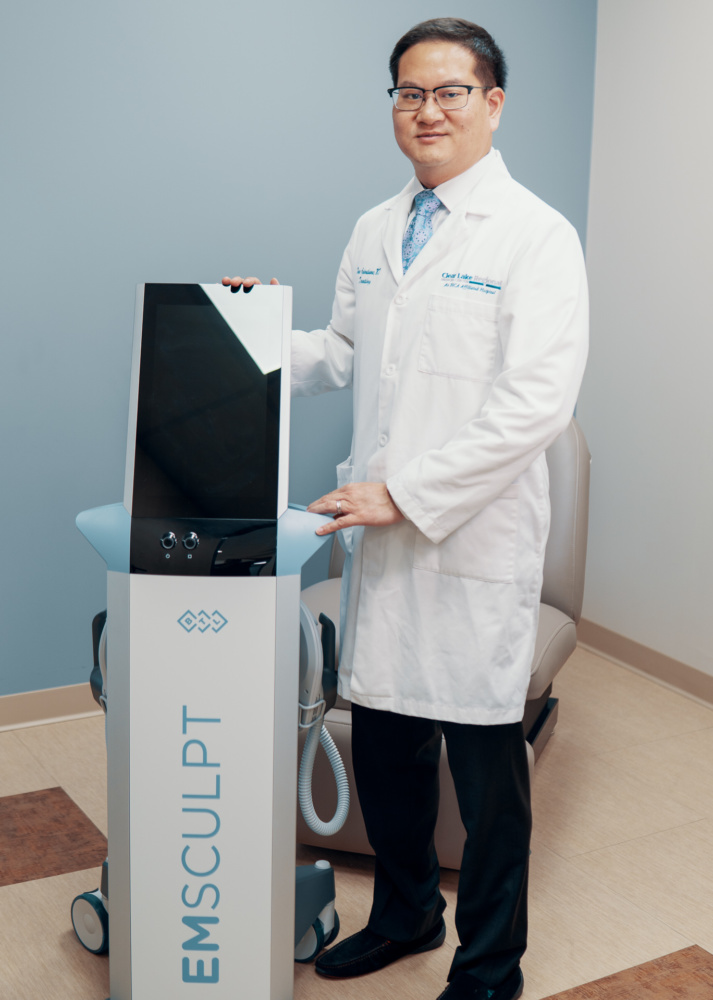 Never a Dull Moment
The skin is the body's largest organ. Because of this, Dr. Joe says, dermatology is a field where it's impossible for a doctor to get bored.
"People see skin and think it's a simple thing, but there are so many interesting conditions and diseases associated with it," he said. "On the surgery side of things, I get to be a surgeon. On the cosmetic side of things, it allows me to be an artist and express myself more creatively. It's a field that is always evolving."
The evolution of the field of dermatology is happening fast with different treatments and the development of new medications and pharmaceutical technology.
"I enjoy making my patients feel better," said Dr. Joe. "For example, if someone comes in with psoriasis, I can help them clear that up on the medical side. I can help cure their cancers on the surgical side and I can make them feel better about themselves and get their self-esteem back on the cosmetic side. Nothing gives me more satisfaction than that."
For more information on Clear Lake Dermatology, visit their website at www.clearlakederm.com.