Nurse Practitioners of The Coastal Bend
Kristy Aleman, Nurse Practitioner, Adds Extra Level of Care
By Edmond Ortiz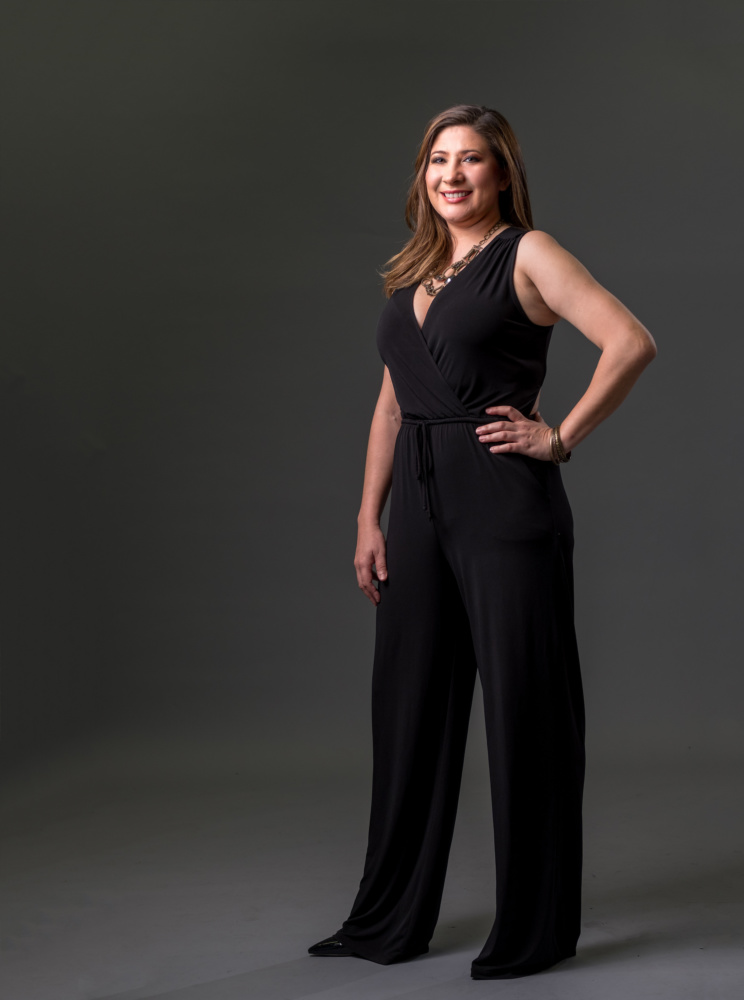 More and more Americans are seeing nurse practitioners. Nurse practitioners are defined as advanced practice registered nurses trained to diagnose and treat acute and chronic conditions, and to promote health maintenance and disease prevention. It is a profession that is becoming increasingly critical as areas of the healthcare sector see shortages of physicians and other provider roles.
From two sides, Kristy Aleman has first-hand knowledge of the importance of a care provider who offers an additional level of medical support. While going through college, the stepfather of her then-husband was diagnosed with lung cancer and underwent a lobectomy. The stepfather was thought to be in remission but began experiencing headaches. Soon afterward, it was discovered that the lung cancer had metastasized to his brain. He died from resulting complications.
Recalling that part of her life, Aleman said she wishes there could have been another level of health care on which to lean. Perhaps then, she felt, the diagnosis of the metastasized cancer could have been made sooner.
"There is a shortage of primary care providers," Aleman said, looking at the overall scheme of things. She added that more physicians are going into specialty healthcare, leaving something to be desired in the providing of general preventative care. "There are usually precursors for major illnesses," Aleman said. "Maybe if you see something in the initial examination, you can really help."
Aleman has been motivated to be the best nurse practitioner that she possibly can be. The Port Lavaca, Texas native received her associate's degree in nursing in 2004 – beginning her nursing career. She then earned a Master of Nursing degree from Texas A&M University-Corpus Christi in 2008, and a master's degree in nursing as an acute care nurse practitioner from Texas Tech University in 2013. She has accumulated experience in emergency medicine, intensive care, medical surgery, and cardiac care and geriatric care.
Aleman currently works at Sun + Surf Medical Clinic in Corpus Christi. "We (the nurse practitioners) have had years of training, and we're providing didactic and clinical care. It's really the gateway to care," she explained.
The aforementioned extra level of health care that a nurse practitioner is able to provide has been a proven lifesaver time and again. Aleman knows this all too well. This September, Aleman saw a patient who was seeking prescription refills at the clinic. While there, the woman asked Aleman to take a glance at a growth on her neck.
Aleman ordered an X-ray. When the results came back, something seemed off. "I still didn't feel comfortable with the read," she recalled.
Aleman ordered a CAT scan, which began to show not only more of the initial mass in the woman's neck but revealed other masses, too. A follow-up PET scan further showed the extent of the cancerous masses that had spread. Aleman next got a general surgeon involved.
Aleman said this demonstrates how vital it is to have a nurse practitioner to help offer support that may otherwise be lacking in some places. "We're not trying to replace the primary care provider, we're just trying to get the patient access to the care they need," she added. Aleman has made an effort to extend the preventative care aspects of her job to more of the community, through entrepreneurial ventures.
It's a job that I love going to every day. It's so rewarding
In early 2015, Aleman opened Halcyon Med Spa and Wellness Center in Corpus Christi. Halcyon was a way for Aleman and her colleagues to provide state-of-the-art aesthetic care. At Halcyon, Aleman conveyed a message of strength and compassion to patients who want to feel beautiful both inside and out. "It's not purely for aesthetics," she added. Aleman has since sold Halcyon, and now is preparing to open a new medical spa in a smaller location in the area.
In 2016, Aleman launched Raw Bar, which offers the Corpus Christi community a range of tasty smoothies, juices, breakfast, and lunch options made with organic ingredients that are boosted by essential vitamins and nutrients. "It was about promoting healthy eating, healthy choices," Aleman said. "It was about cutting out red meat, starches, and sugars. Some sugars are good, but we don't add sugar or artificial sweeteners."Aleman practices what she preaches, maintaining an active lifestyle that involves being a marathon runner, Tough Mudder competitor, and a mother of two.
A second Raw Bar location recently opened up, and Aleman has shifted her entrepreneurial duties by franchising Raw Bar. She still handles the company's marketing, visits the locations and approves menu items, ensuring that they stick to Raw Bar's ideals. But Aleman plans to remain a nurse practitioner for the long haul. She sees a bright future for her career field.
According to a Forbes Magazine article in June, nurse practitioners are becoming more in demand than most types of physicians, as states have begun to allow patients to have direct access to these increasingly popular health professionals. Nurse practitioners ranked fourth among traditional health care providers recruited for jobs, according to the latest annual analysis of the U.S. healthcare industry from a review by Merritt Hawkins.
There are some regulatory barriers for those who wish to practice independently of a delegating physician. Texas state lawmakers in the last legislative session examined proposals that would have done away with prescriptive authority agreements—contracts between nurse practitioners and "delegating" doctors.
Supporters of the bills, which did not get far in the legislature this year, said a regulatory fix would incentivize nurse practitioners to stay in Texas, particularly in rural and low-income communities where they are the primary care providers.
In spite of stress and long hours, Aleman enjoys the work immensely. "It's a job that I love going to every day. It's so rewarding," she said. "There are family members who are so thankful that I've found what was wrong with their loved one. What I did was help them keep looking for the answers."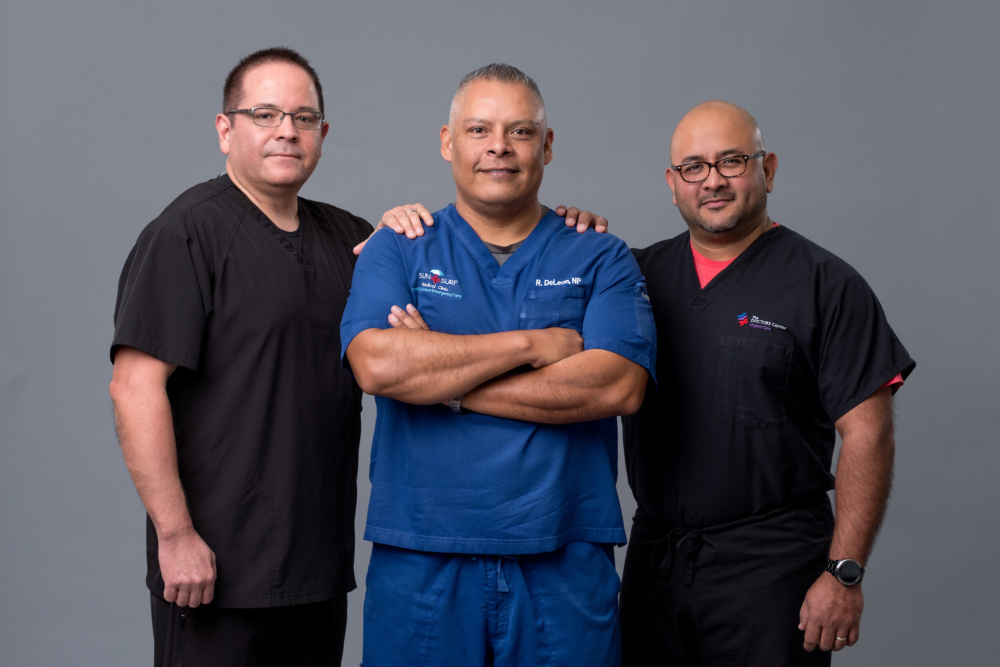 By Jody Marmel
Patrick Ayarzagoitia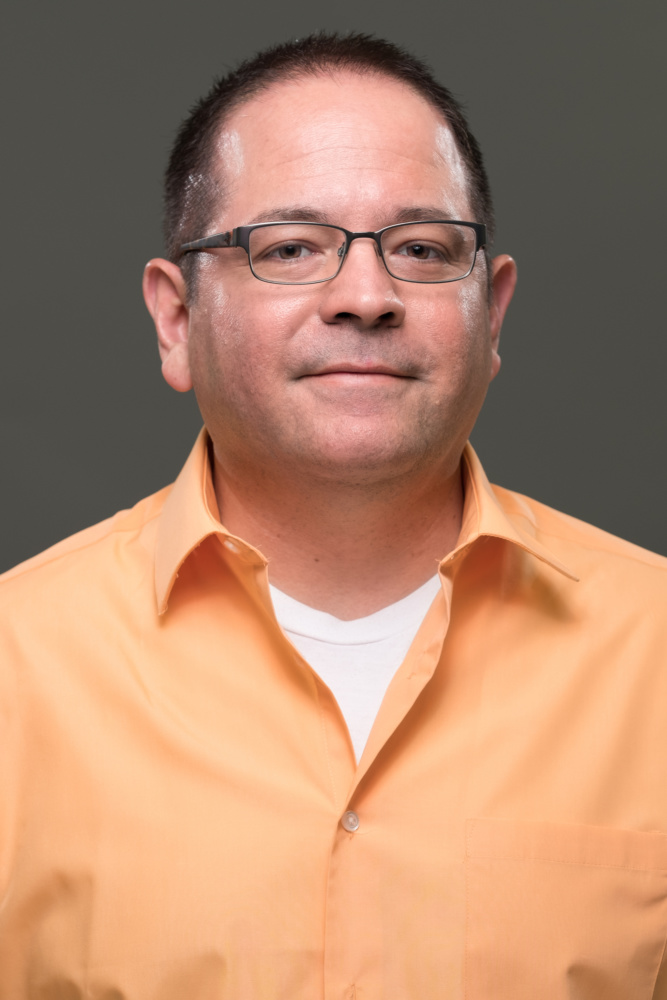 Patrick Ayarzagoitia was born and raised in Robstown, Texas. He worked for local television news organizations before moving to San Antonio, then Houston, and eventually to Los Angeles. As a photojournalist, Patrick traveled extensively. While working for Telemundo, he was proud to have won an Emmy award for best news documentary.
A few years later, Patrick and his wife, Maria, a registered nurse (RN), moved back to San Antonio and she inspired Patrick to return to school to also become an RN. He began as a volunteer and went to San Antonio College for his two-year nursing degree.
They moved to Corpus Christi to be closer to family and Patrick worked at CHRISTUS Spohn Shoreline and Memorial emergency rooms (ERs). But, he wanted to do more and entered the Family Nurse Practitioner (FNP) program at Texas A&M University–Corpus Christi (TAMUCC). Patrick worked at CHRISTUS Spohn Memorial Medical Trauma Center in the ER while graduating with a master's degree in 2011. He enrolled in the Doctor of Nursing Practice program at the University of Incarnate Word in San Antonio and graduated in 2013.
Patrick began to serve as clinical adjunct faculty in 2013 for TAMUCC. He discovered that teaching was a passion of his and he was hired as an assistant professor in the FNP program.
He is currently working as a FNP with Statcare Urgent Care clinic and with EmCare. Patrick founded Education for Advanced Practice which provides seminars, review courses and hands-on training for nurse practitioners and FNP students.
Patrick has been blessed with his beautiful wife of 25 years and together they have three wonderful children.
Rudolfo DeLeon

Rudolfo DeLeon has been working in the medical field since the age of 19. He served in the United States Navy for nine years as a hospital corpsman and respiratory technician and received an honorable discharge. For an additional four years, Rudolfo worked as a respiratory therapist while working towards becoming a registered nurse (RN).
As an RN, he worked in the Emergency Room at Spohn Memorial Medical Center for seven years. One of the highlights of Rudolfo's career was working with Halo Flight, a non-profit helicopter emergency medical service, for two years.
He graduated from Texas A&M University–Corpus Christi (TAMUCC) and worked for all of the local emergency rooms until he opened his first clinic. Rudolfo is the owner of Sun Surf Medical Clinic on Padre Island, and Coastal Clinic in Portland, Texas.
He and his wife Kim have six wonderful children whom they love dearly–Rudee III, Mario, Monica, Taylor, Olivia, and Erik.
Gillian Cox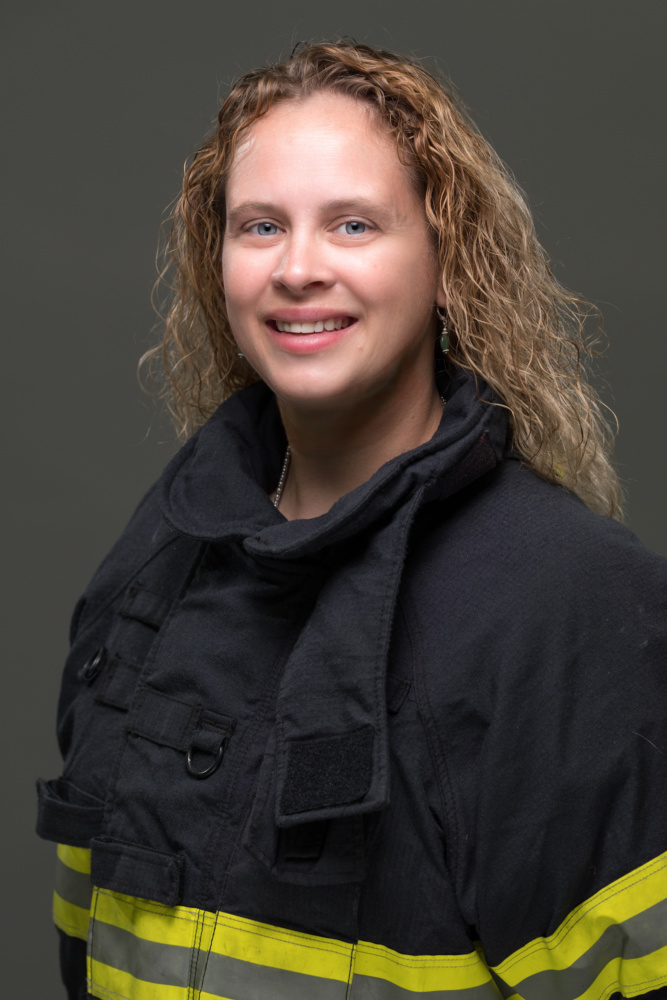 Gillian Cox grew up in Walpole, New Hampshire–the proud daughter of a local volunteer firefighter and an Emergency Medical Technician (EMT). At a young age, Gillian responded to emergencies with her parents and became enamored with their service to and compassion for those in need.
Gillian attended the University of New Hampshire and obtained her Bachelor Degree in Kinesiology Athletic Training. She then attended Delmar College to attain her Associates Degree in Nursing while working at the Spohn Shoreline Emergency Room as a Nurse Tech. She has gone farther and attained a Master's Degree in Nursing at Texas A&M University–Corpus Christi (TAMUCC) in 2013.
Upon completion of the Family Nurse Practitioner (FNP) program, Gillian applied for jobs in the emergency field and proudly serves as a nurse practitioner in several emergency rooms in the area.
Gillian has maintained her EMT and firefighter certifications since her teenage years. She serves as a volunteer firefighter with the Rockport Volunteer Fire Department. Gillian was one of the firefighters who evacuated during Hurricane Harvey and returned the following month, with helpers, to get the fire department and town back on their feet.
She spent the next month away from work while she served in the voluntary capacity of logistics coordinator for all fire department resources coming into Rockport.
Gillian is proud of her two amazing children and her husband, a local sheriff's deputy.
Heather Kostoff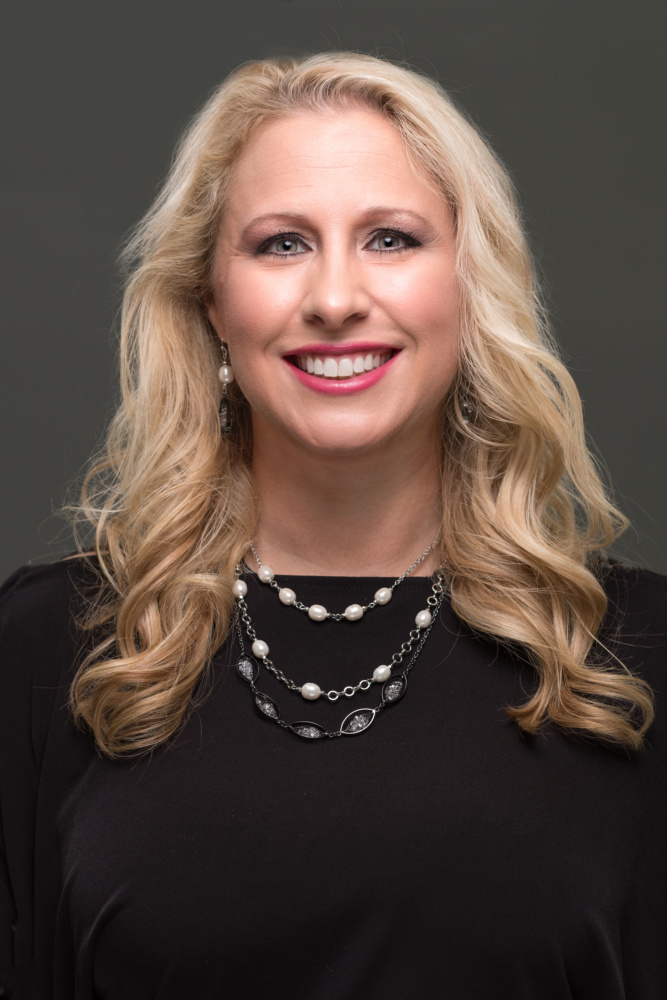 Heather Kostoff was born in Great Lakes, Illinois and because her father was in the Navy, the family traveled to different bases throughout the United States and abroad.
She graduated from Texas A&M University–Corpus Christi (TAMUCC) with a Bachelor of Science in Nursing (BSN) in 2003 and continued her studies there. Heather received her Master of Science (MSN) in 2006. Immediately after graduation, she worked for a minor emergency room and taught for the university in the BSN program until she took a full-time position in a pediatric practice.
After working in pediatrics for over a year, Heather went back to working with an internal medicine practice and she has been working in this specialty for almost ten years. She is currently practicing with Dr. Antonio Guzman. During the past decade, Heather has continued to work as weekend coverage for minor emergency rooms and clinics to keep up with her pediatric and urgent care skills.
Heather is still working with TAMUCC as a graduate adjunct clinical faculty member, and in addition, she has been a preceptor for Nurse Practitioner students from many different universities.
Heather is married and has two wonderful children. In her spare time, she enjoys going to the various sporting events at St. John Paul II High School, as well as volunteering during these sporting events.
Hugo Lopez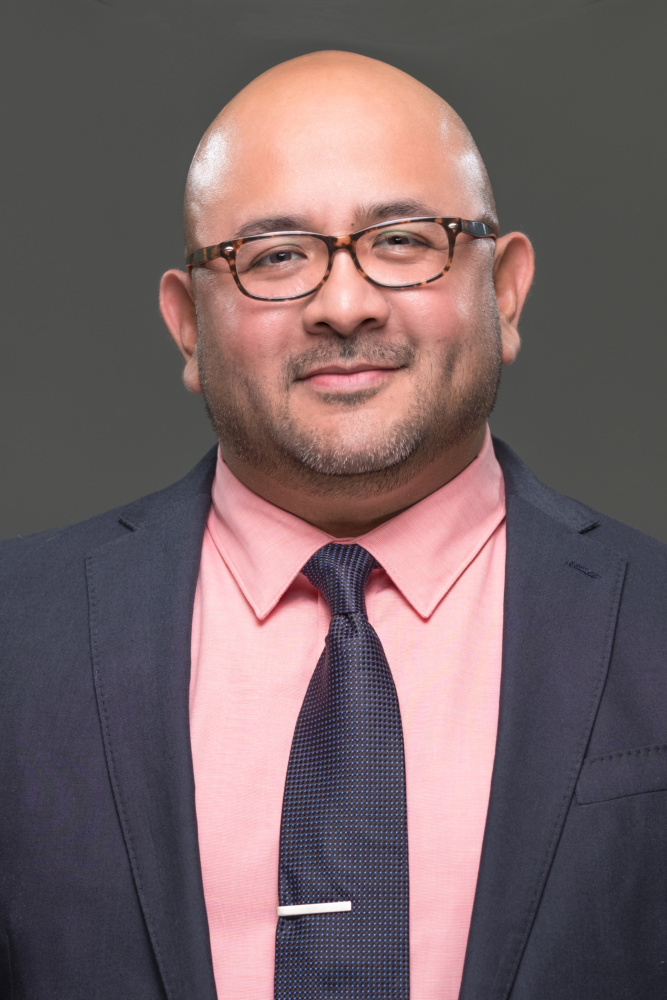 Since 1993, Hugo Lopez has been contributing to the Coastal Bend healthcare community. After completing a certificate program at Del Mar College as an Emergency Medical Technician (EMT), he earned an associate degree as a licensed EMS-Paramedic in 1995. In 2000, he became a registered nurse. Hugo assumed a prestigious position with HALO-Flight Air Ambulance in 2001, supporting the safe transport of sick and injured patients within the Coastal Bend and surrounding areas.
During this time, he also worked as a critical care nurse at CHRISTUS Spohn Hospital in the cardiovascular intensive care unit (ICU) where he used his experience in critical care and expertise in hemodynamics (the dynamics of blood flow), emergency care and trauma to teach fellow nurses and nursing students. Hugo is a regular guest speaker at invitational programs reinforcing theories of critical care, counter-pulsation therapy and hemodynamics.
He completed the Masters of Science in Nursing-Family Nurse Practitioner (MSN-FNP) program at Texas A&M University–Corpus Christi (TAMUCC). Hugo has been a FNP at The Doctors Center Urgent Care (Calallen) since 2014 and teaches at CHRISTUS Spohn Hospital, Del Mar College, TAMUCC, and at local conferences.
Most recently, Hugo was accepted into the Doctor of Nursing Practice program at TAMUCC. He is thankful for his wonderful wife Kara and his three beautiful children. Hugo is an avid movie enthusiast and enjoys spending time with his family and friends.
Martha Moon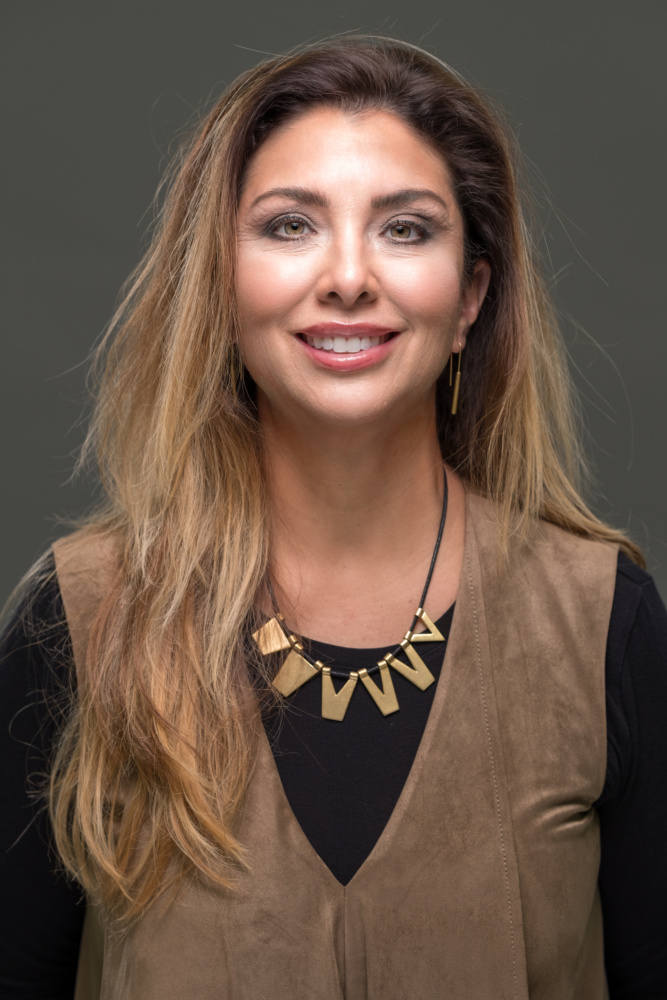 Martha Moon was born and raised in West Texas. She graduated from Texas A&M University–Corpus Christi (TAMUCC) and received her Bachelor of Science in Nursing (BSN) in 1992. Eventually, Martha wanted to go farther and she received her Masters of Science in Nursing (MSN) from The University of South Alabama, Mobile in 2003. Becoming a Family Nurse Practitioner (FNP) opened a few more doors for her.
In Houma, Louisiana, Martha practiced in both internal medicine and emergency medicine. Since 2005, she has lived in Corpus Christi and her focus has been in occupational medicine, urgent care, and emergency medicine. She has practiced occupational medicine since 2010.
Martha is the present owner of the Onsite Occupational/Wellness clinic at Kane Beef LLC. She recently teamed with Occucare International in Portland, Texas. Helping others for over 25 years in various medical specialties has been rewarding for her patients and for herself.
Martha has been married for 23 years to her husband Bill, and they have a daughter Emma, who is 16 years old. Martha enjoys snow skiing and playing tennis in her spare time. Martha is extremely grateful for the opportunity to help care for the work force of South Texas as she witnesses the enormous industrial growth unfolding in the surrounding area.